Slide Rock State Park in Sedona is a must if you are coming with kids. It's renowned for its natural slippery water slide that is really fun for kids. The beautiful view surrounding it with it's natural wonders makes it that much more exciting.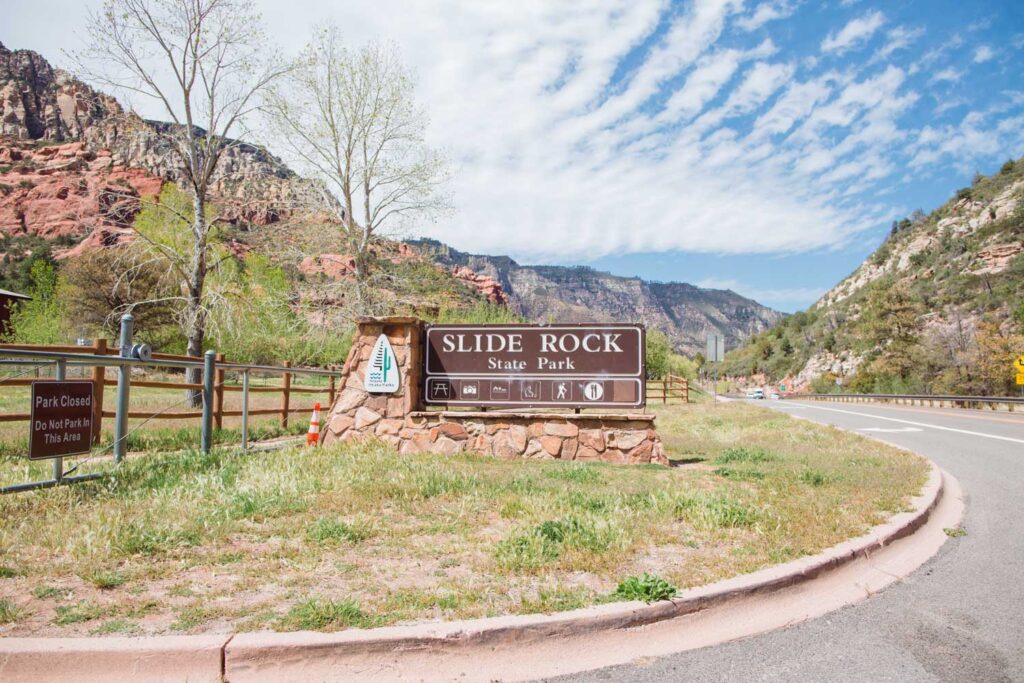 If you have little kids, I'm going to share with you what you can expect when visiting Slide Rock State Park.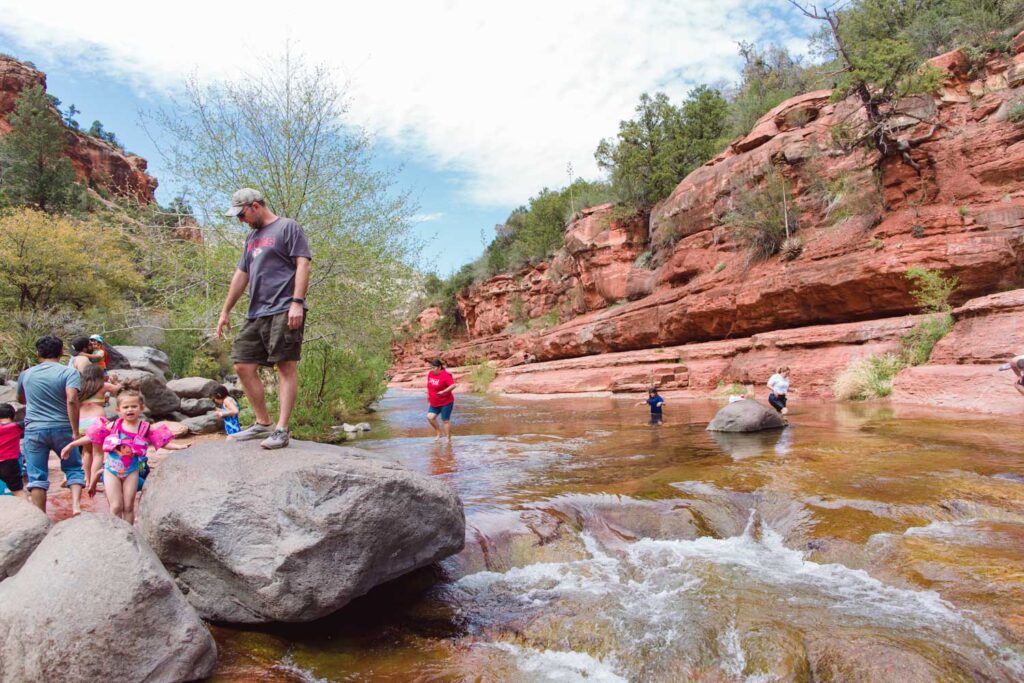 I think you'll have a phenomenal time. Our kids ages 5, 7, 9, and 10 went around spring break. While the water was cold, the three older ones were willing go down it and they absolutely had a blast.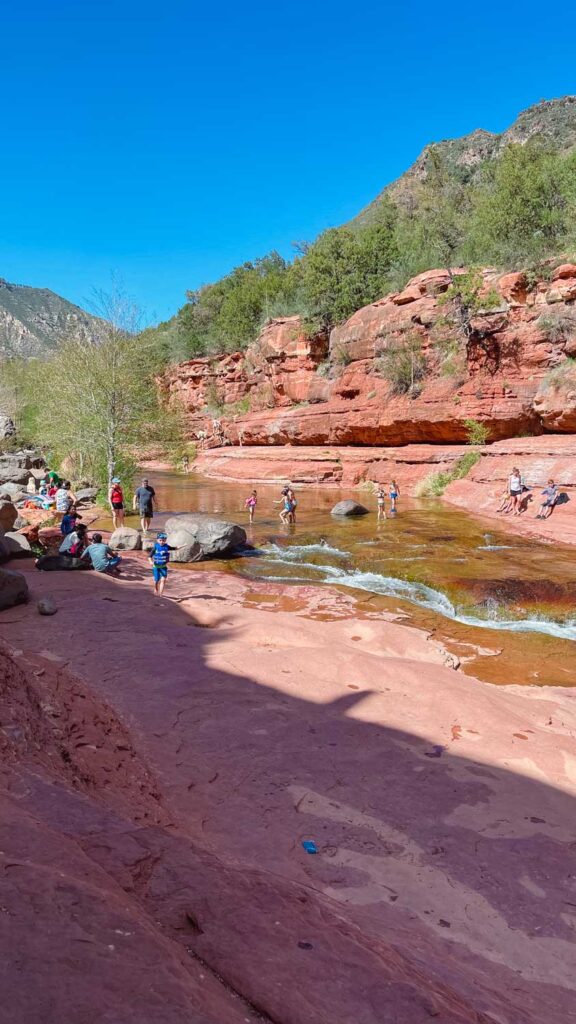 Overview of Slide Rock State Park
The park is called Slide Rock because there is a stretch of slippery creek bottom that allows visitors to slide down along the creek into a narrow chute, which is quite fun. The swim area is located on National Forest land, which is managed by both the Arizona State Parks and US Forest Service. There is a natural waterslide that is located in the beautiful red rocks of Sedona.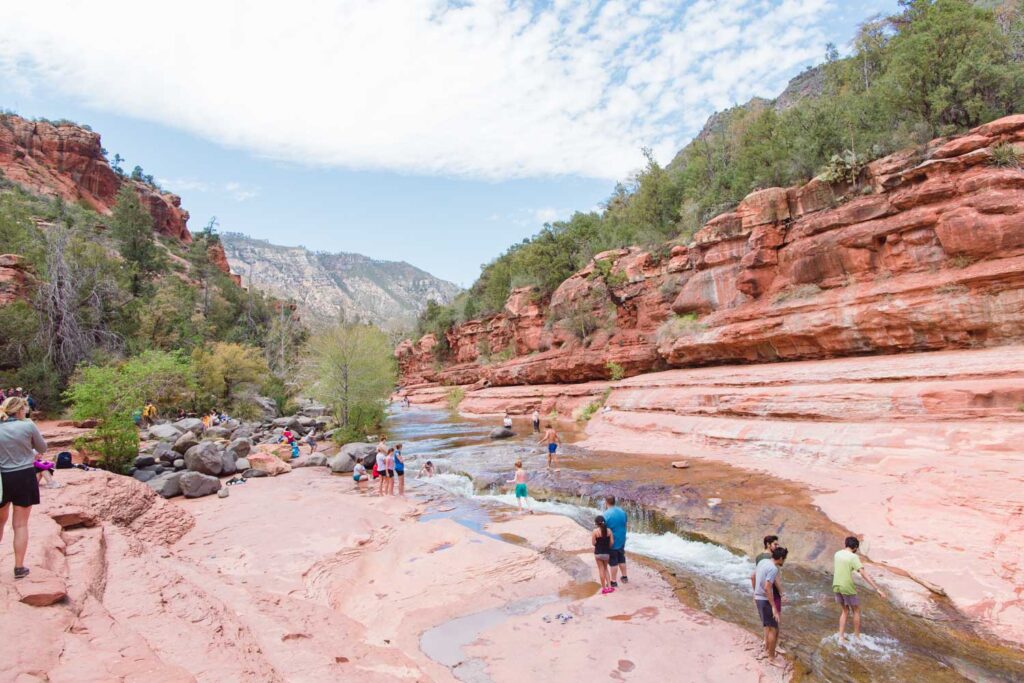 Location
It is 18 miles off I-17 on Hwy 89A from Flagstaff, and 5 miles from Sedona.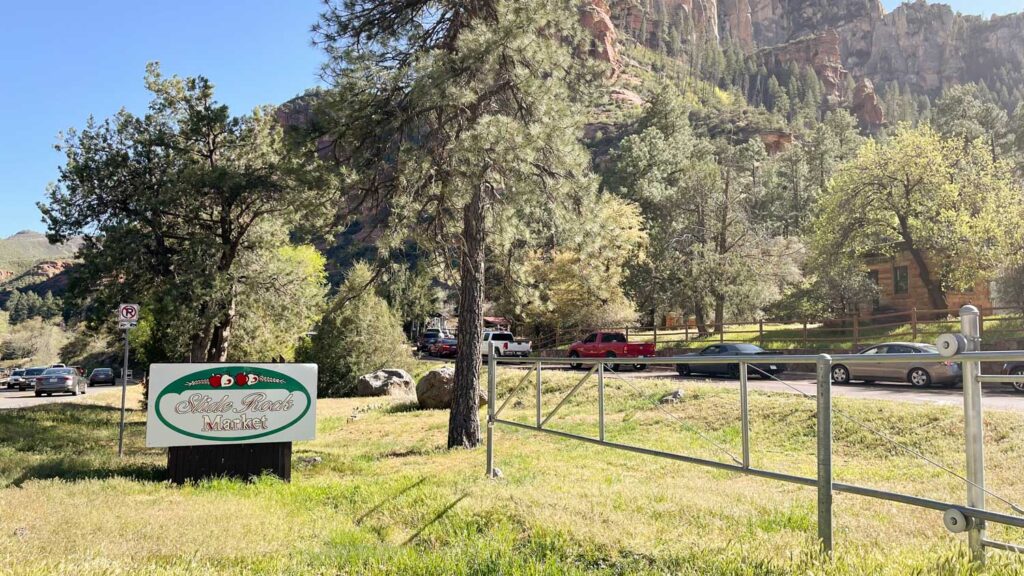 Cost
The entry is $10 per car or $2 per person.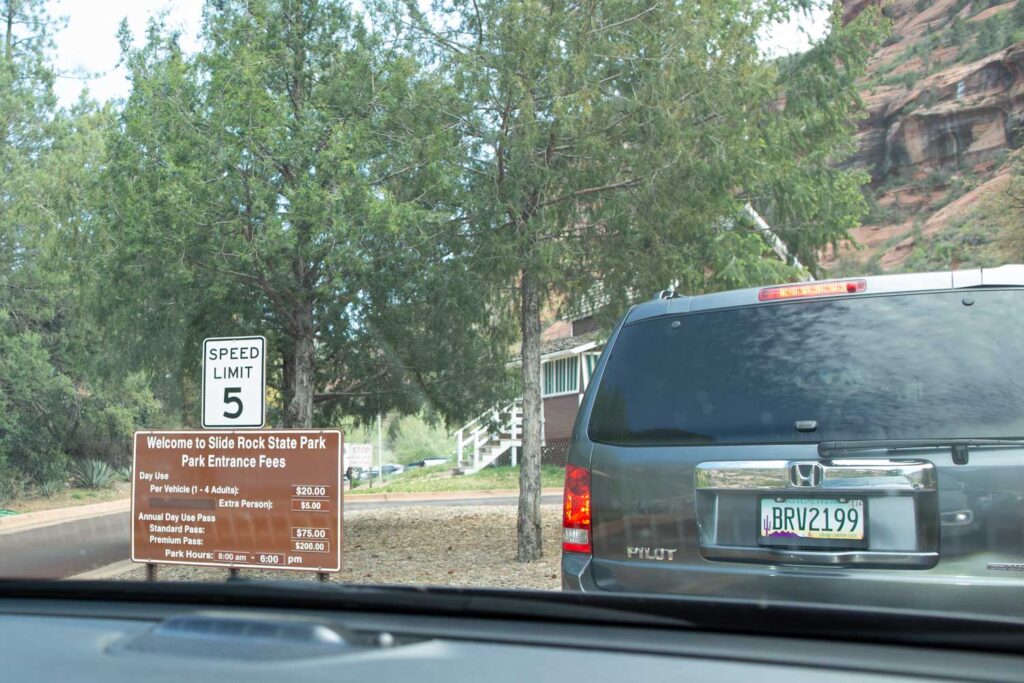 Hours
The hours are sunrise to sunset. There are generally cars lined up ready to go in as soon as it's open. When the parking lot fills up, the gates close and there is a one in, one out process once full. We went mid-day, so the wait was only about 20 minutes because people who had been there early in the morning had their fill.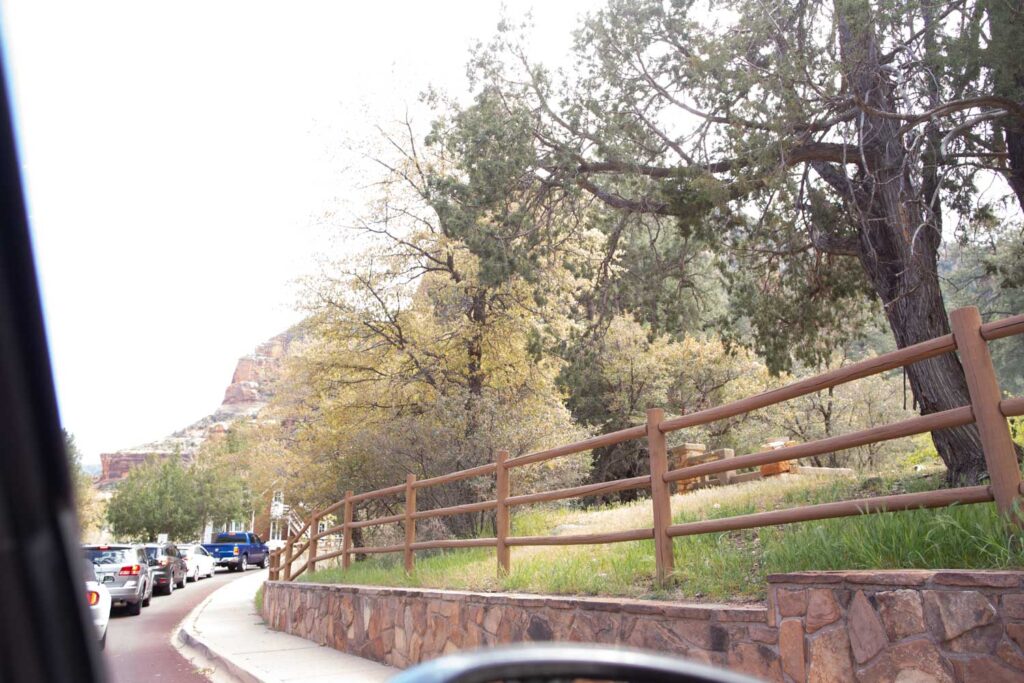 Food/Restaurants
There is a small convenience store on the path towards the natural slide that had clothes, cold drinks, ice cream, and small snacks. They do not have full meals there, so be prepared to bring your own food.
Tips for Slide Rock State Park with Families
The park and scenery is absolutely stunning with the water and river. While you definitely can make a full day out of it, for our active family, we wanted to see and do more in Sedona. We honestly stayed about 2 hours (if that) just to visit the natural parks. For us, we thought it was enough. However, we did see families that had huge coolers who were making the day of it.
Kid Friendliness
This is not an area that I would recommend to let kids roam and run free because there are a few deep areas for water that need to be considered.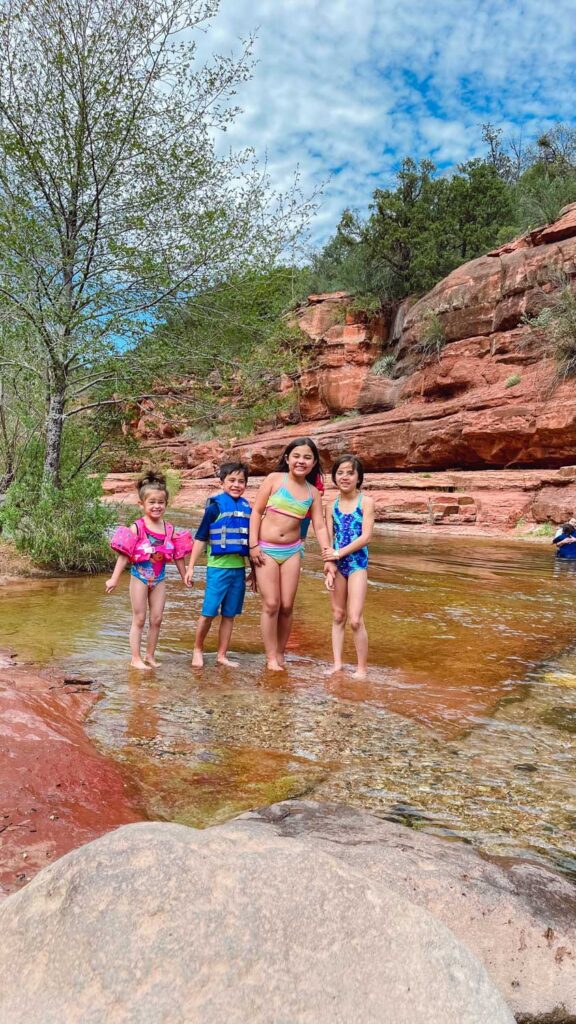 Bathrooms on Location
There are several bathrooms on location, which were several outbuildings that had a lot of toilets inside of them. This photo below shows what the bathroom outhouses look like (they are really clean):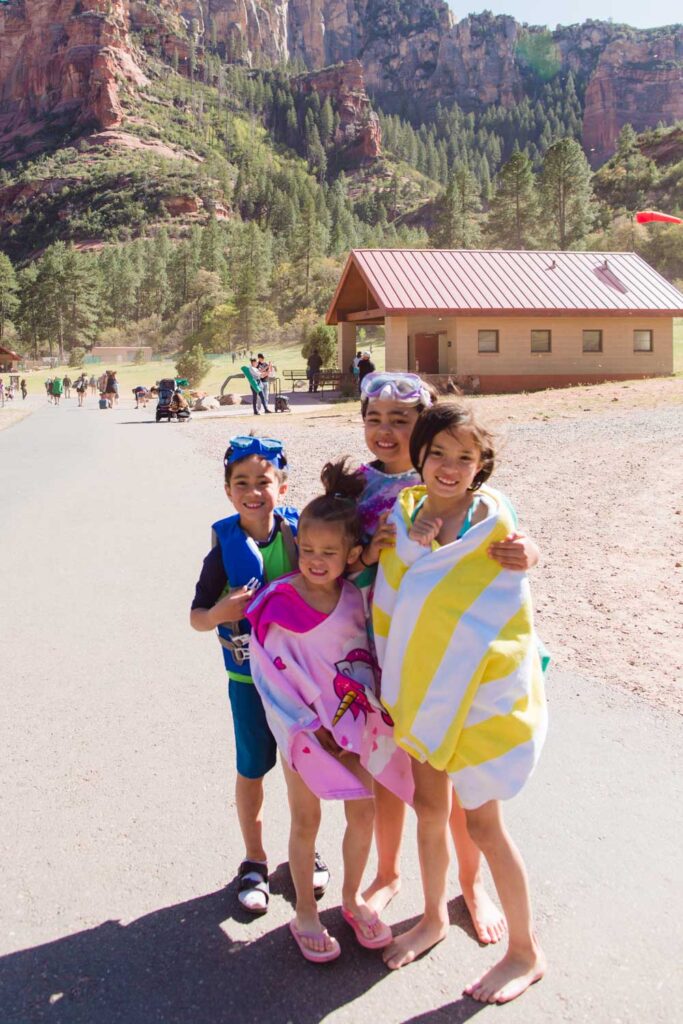 Things to Do at Slide Rock State Park
There are several hikes that you can do as you go into the park. However, the Slide Rock natural feature is located at the bottom of several stairway paths.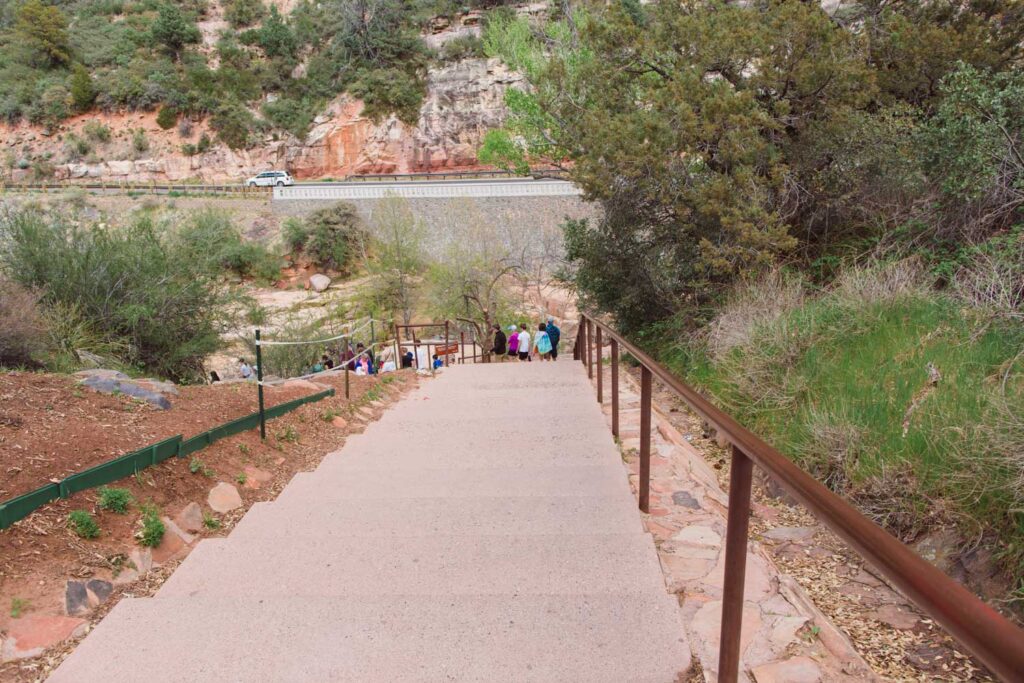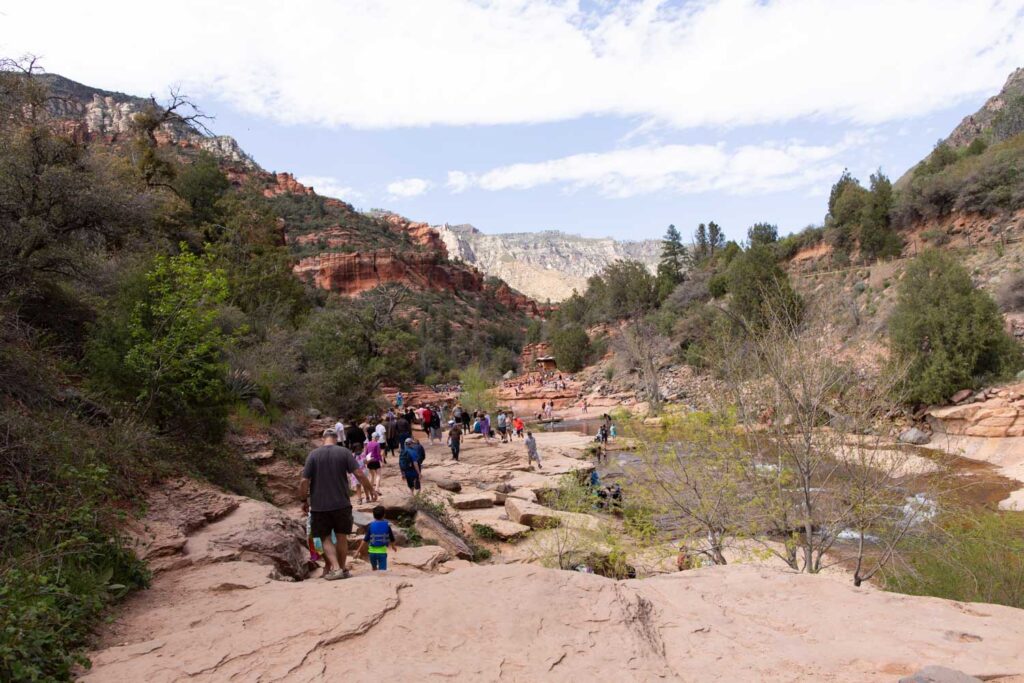 Sliding and Swimming. The water is about 2.5 to 4 feet wide for swimming that goes down about 80 feet long.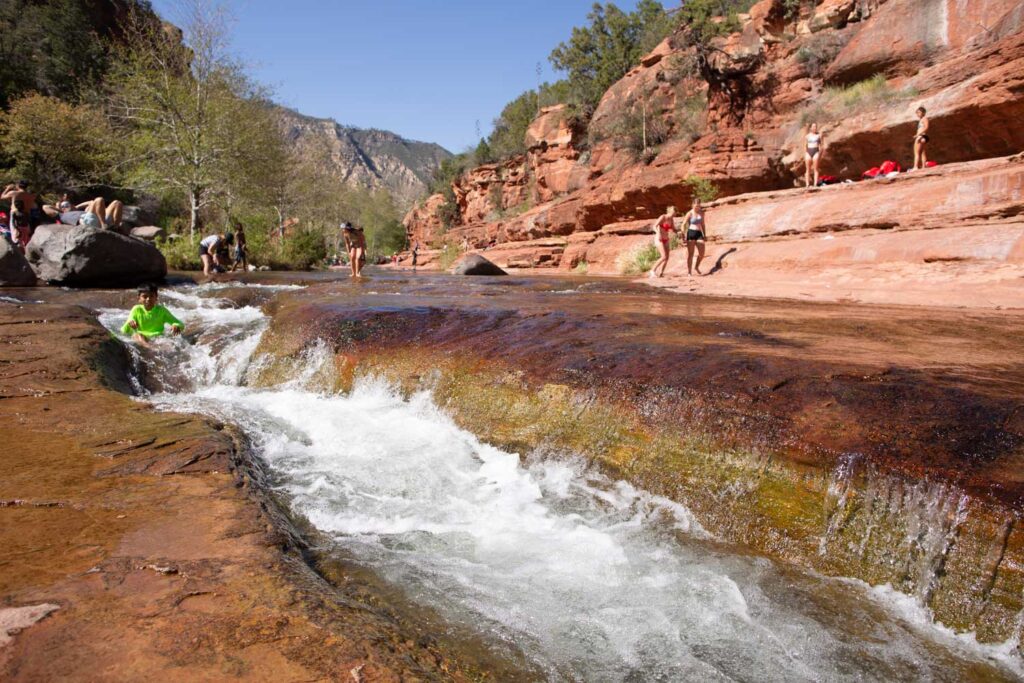 There is also an area that you can do some steep plunges in the water if you are feeling adventurous. Just remember, there are no lifeguards.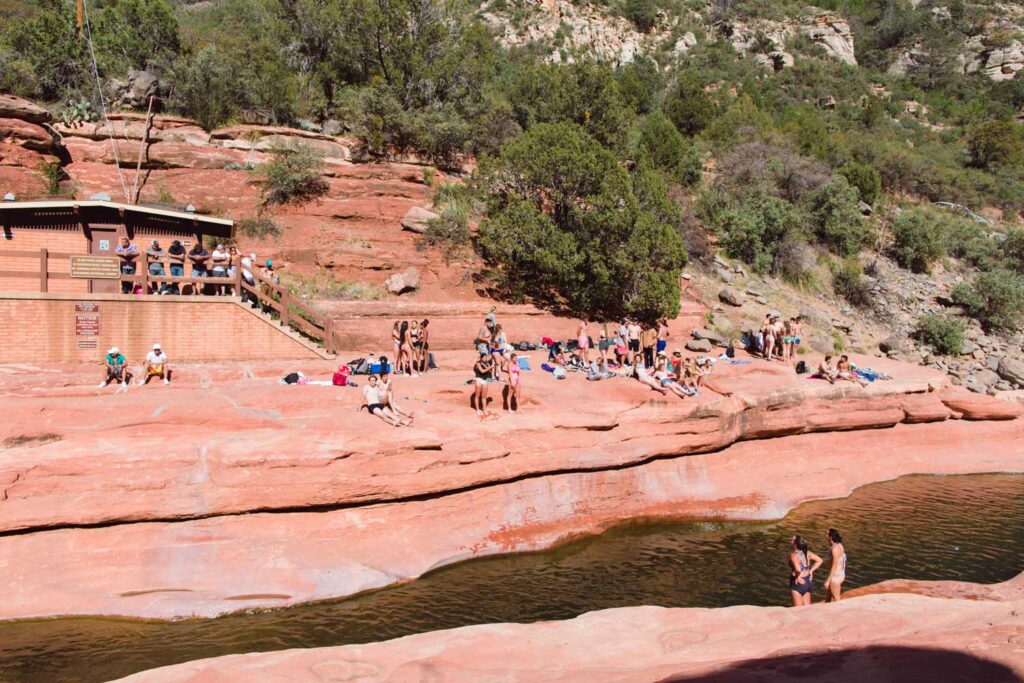 Learn the history about the park. Frank L. Pendley arrived in the canyon in the early 1900s and got the land through the Homestead Act of 1910, where the land was known as the Pendley Homestead. Pendley built rustic cabins for those wanting to vacation, and the cabins are still available for viewing today on the 43-accre apple farm.
Apple picking when in season. If you go during harvest time, there are apple trees that are free for the picking as a snack!
Hikes. There are a few other trails that are nearby that you can hike. It's absolutely beautiful on these Coconino National Forest trails.
Best Recommendations for Slide Rock State Park
Early arrival. You should back a lunch and lots of drinks. I would recommend scoping out a place that has shade because the sun can get pretty hot.
Water. When we visited during Spring Break in March, the water was really cold, so just be prepared for that.
Prepare for light hiking. You shouldn't just wear flipflops or swim shoes because there's a quarter mile hike down to the slide rocks.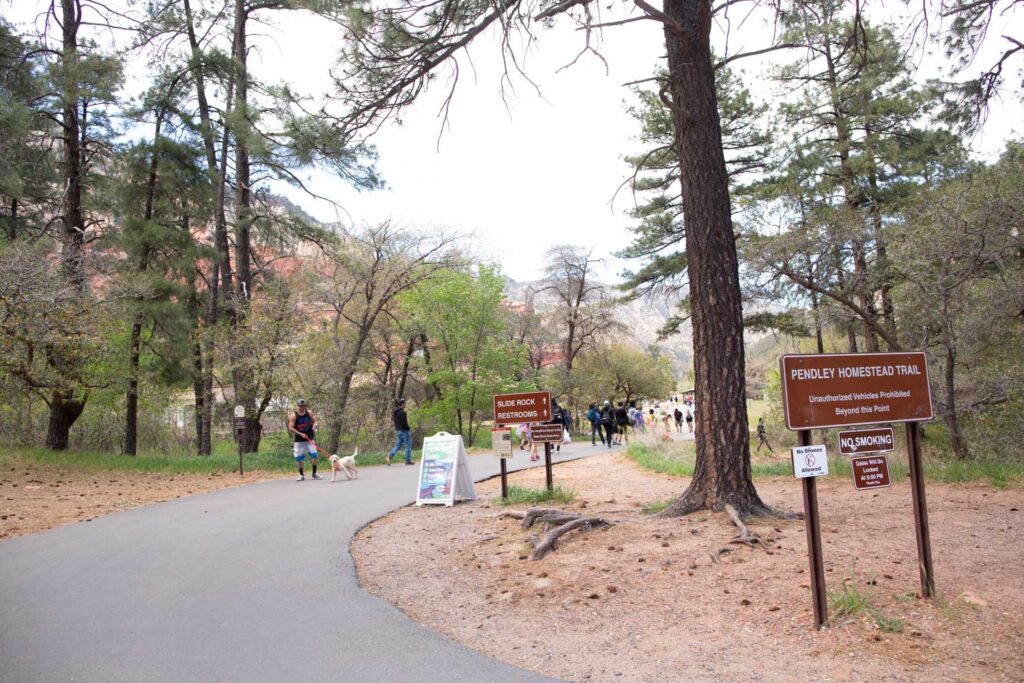 Store valuables. There isn't a place to store your supplies, so make sure you leave them at the hotel or in your car.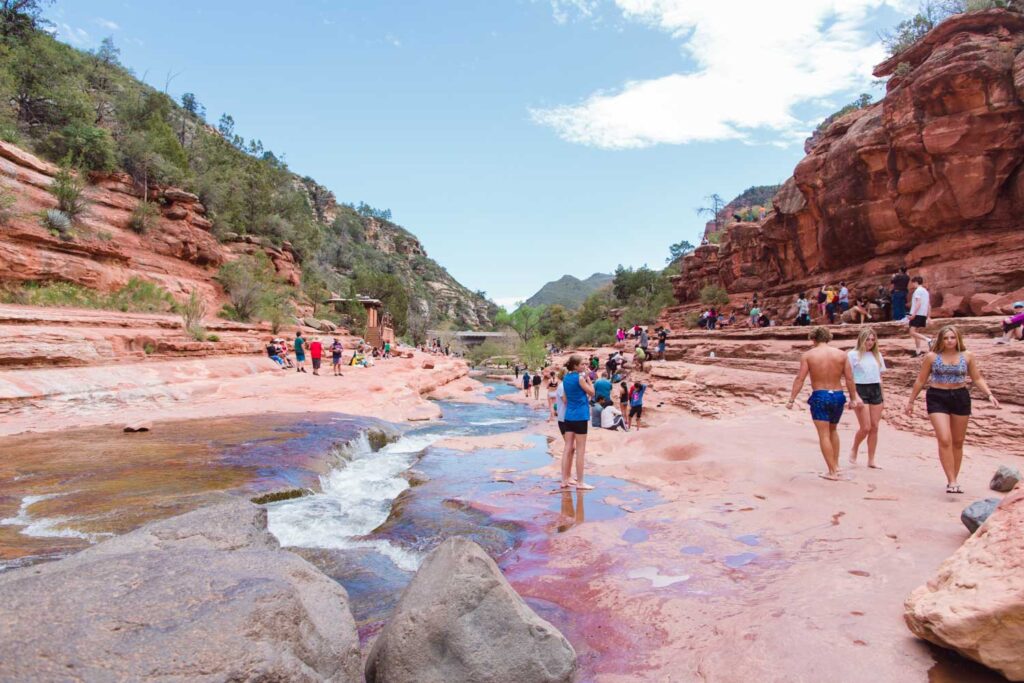 Photos of the Slide Rock Swimming Area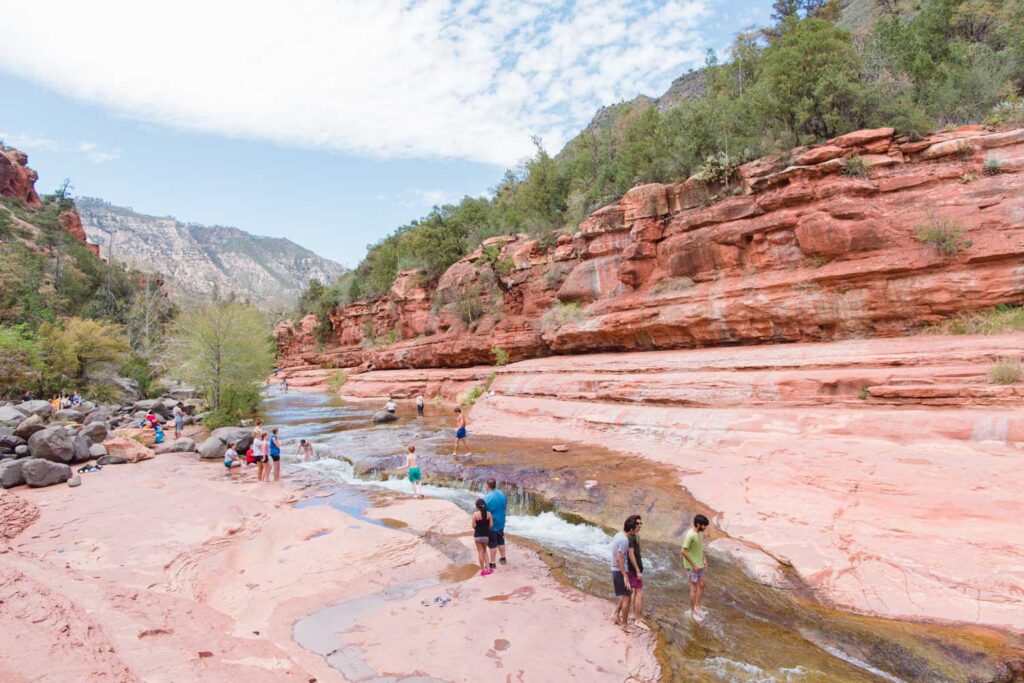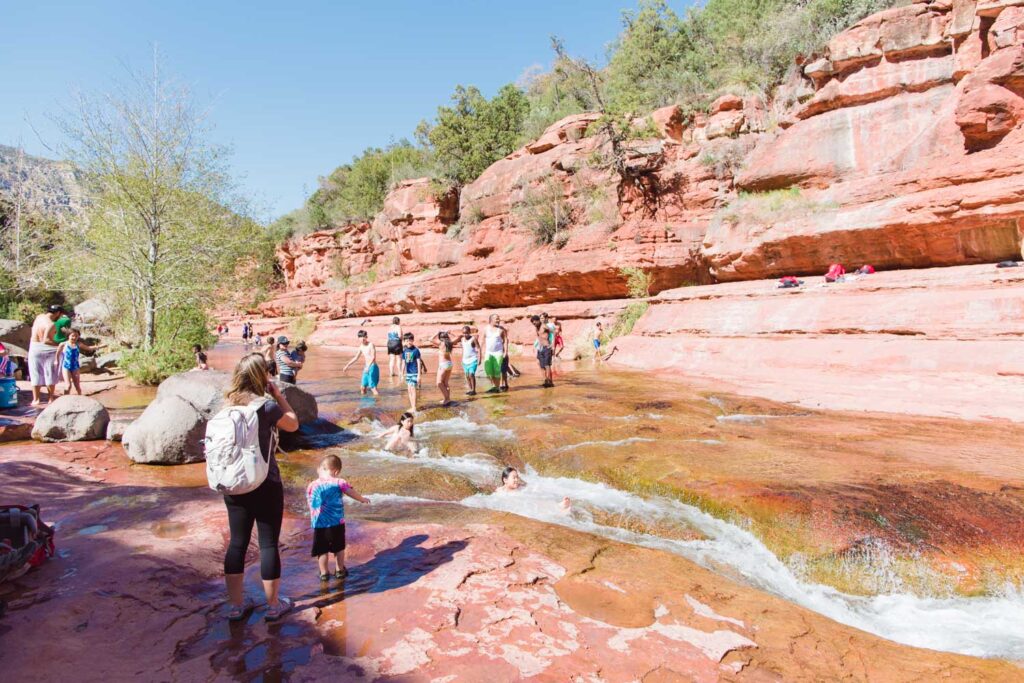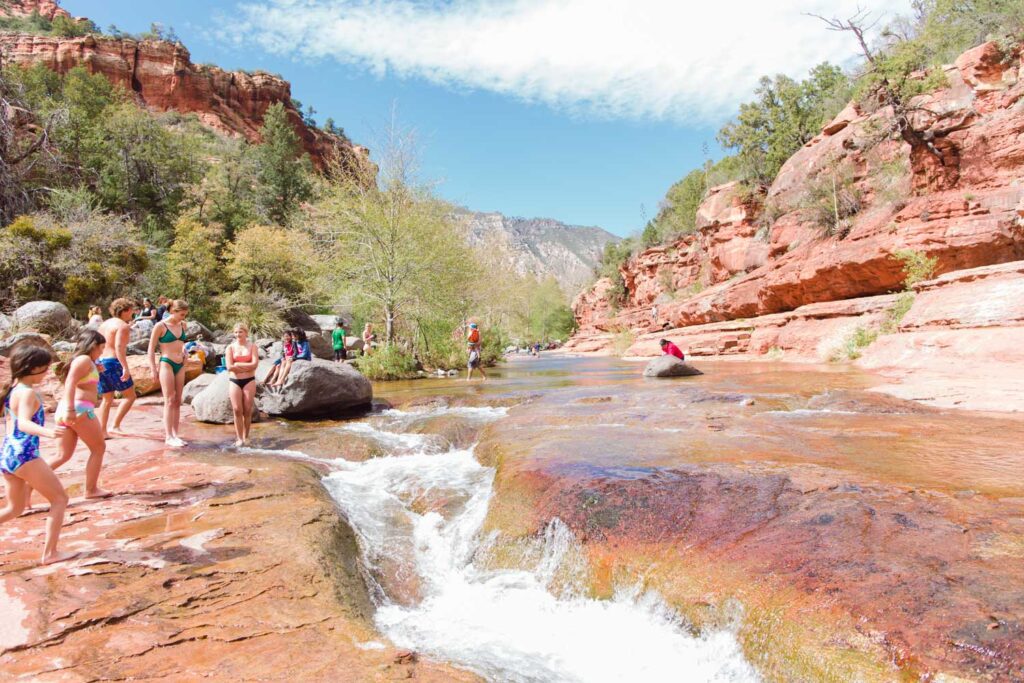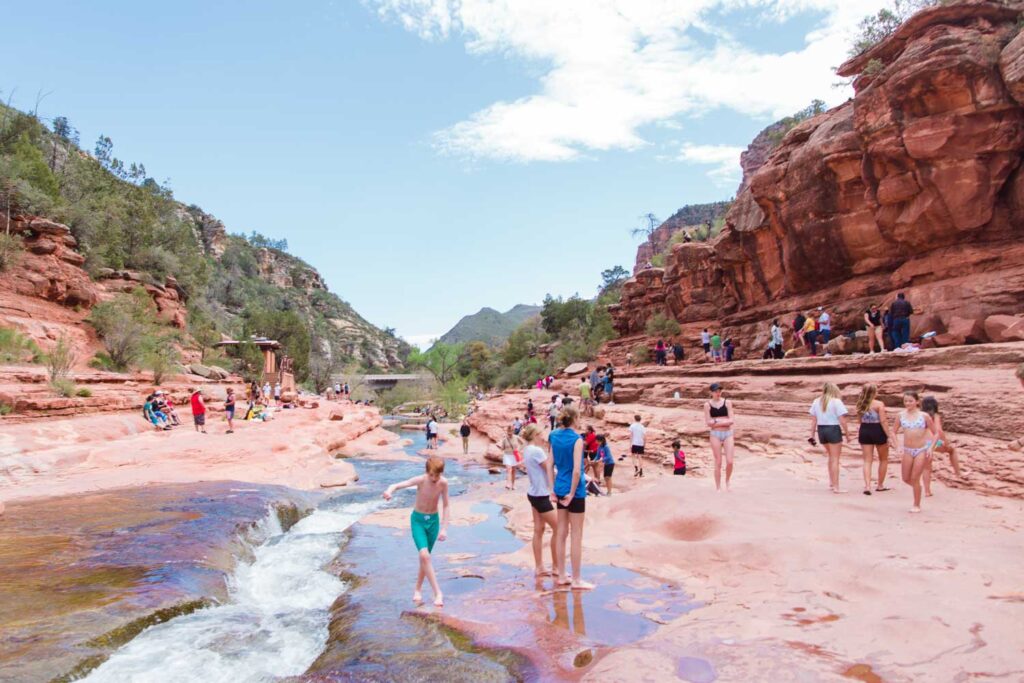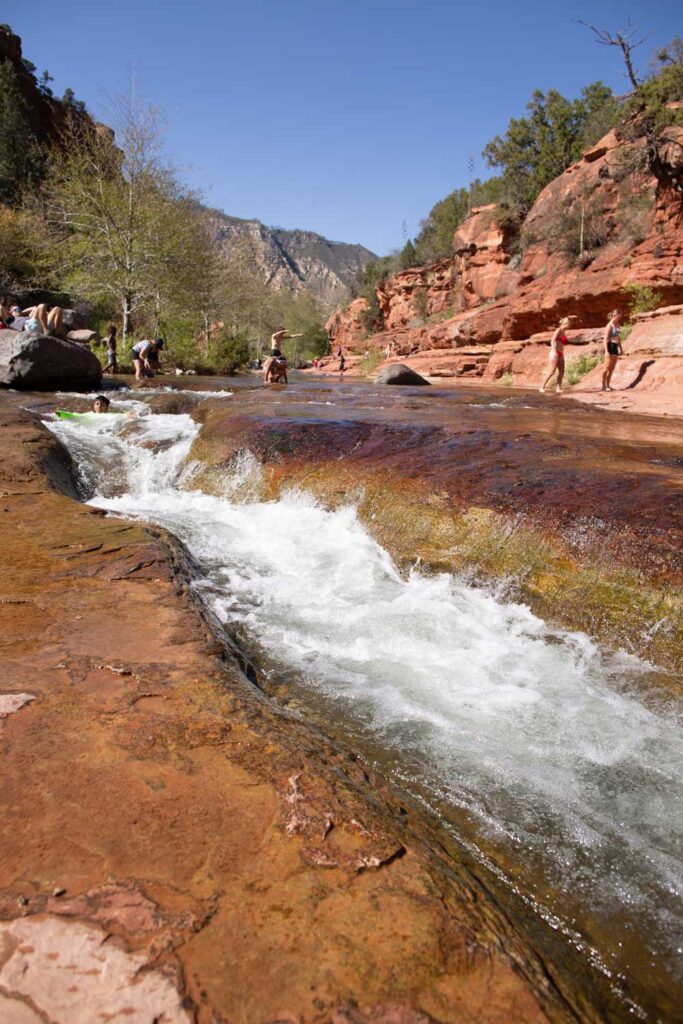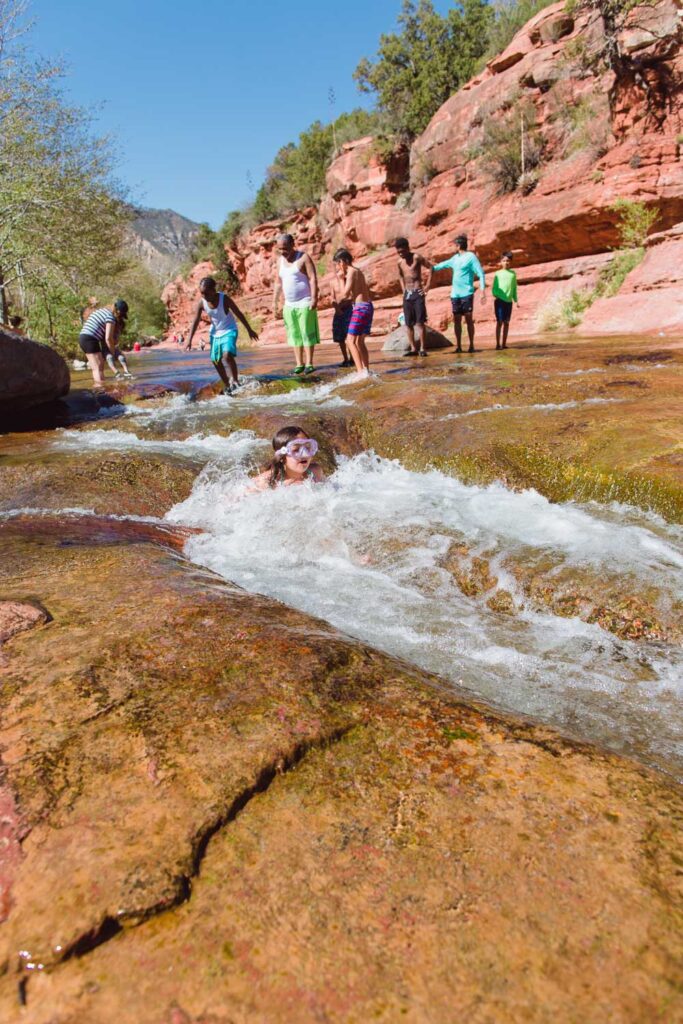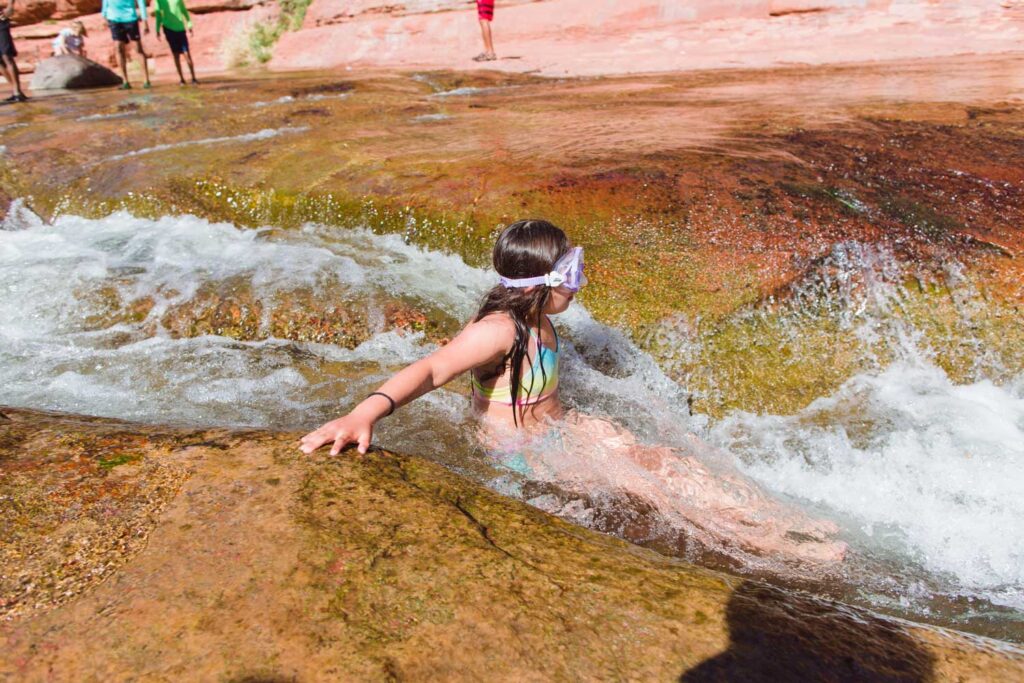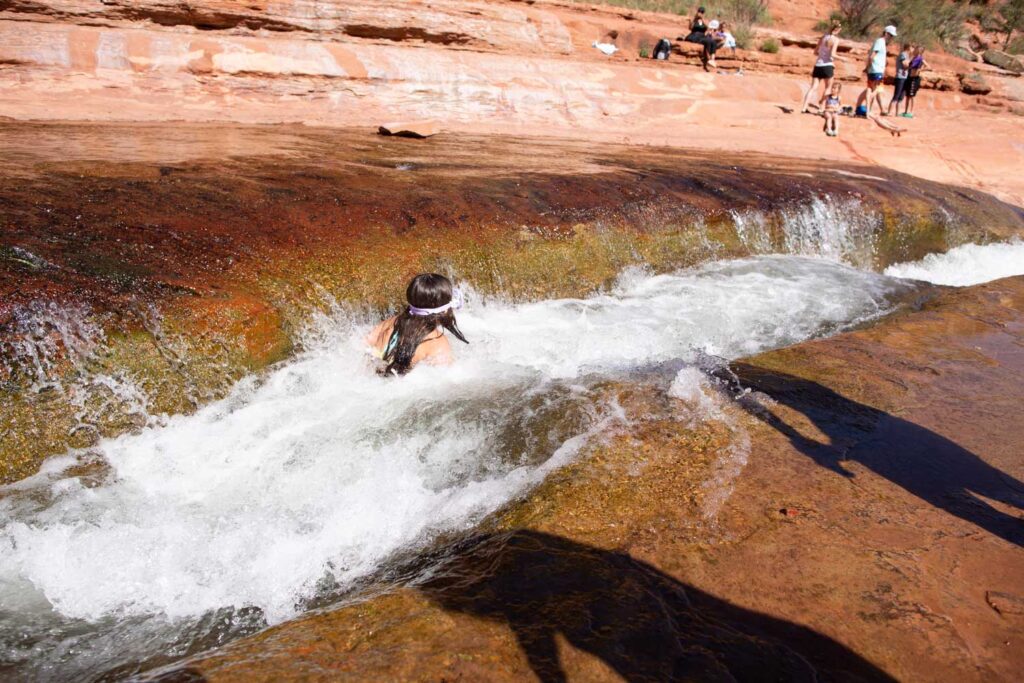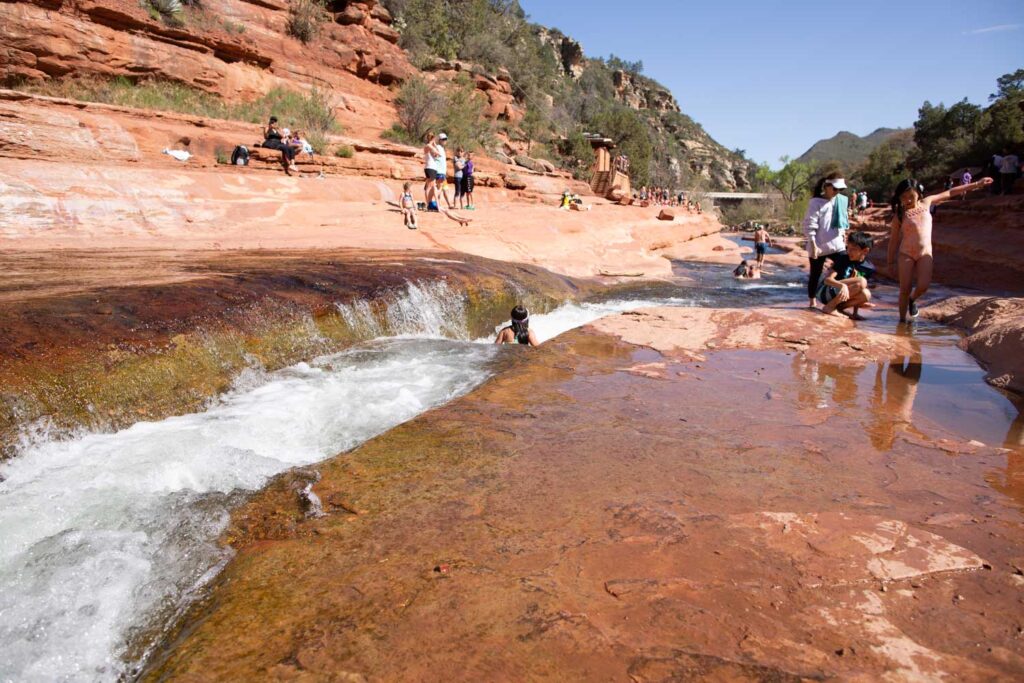 Final Thoughts
Slide Rock State Park is beautiful and the water feature is immensely fun. If you have adventurous kids, they will absolutely love this place and will definitely want to come back some time during your vacation in Sedona.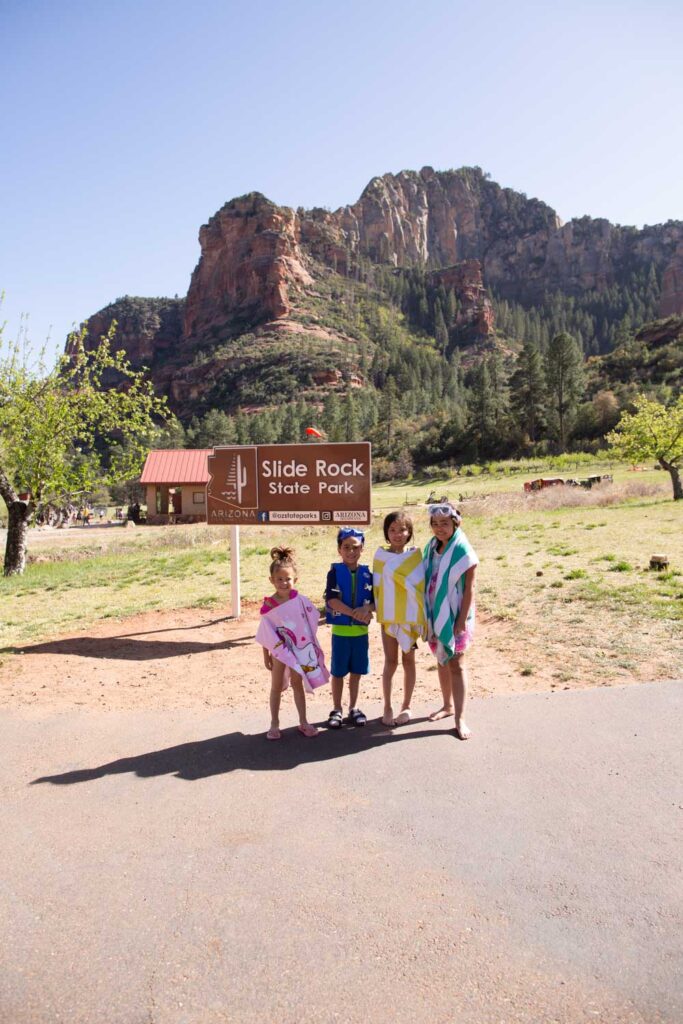 We would highly recommend it if you have kids that are ages six years old and up. I would make sure that they have life jackets because some of the areas of the slide are pretty deep when you are sitting down sliding on it. Overall, it is an absolutely breathtaking scenery that you won't want to miss.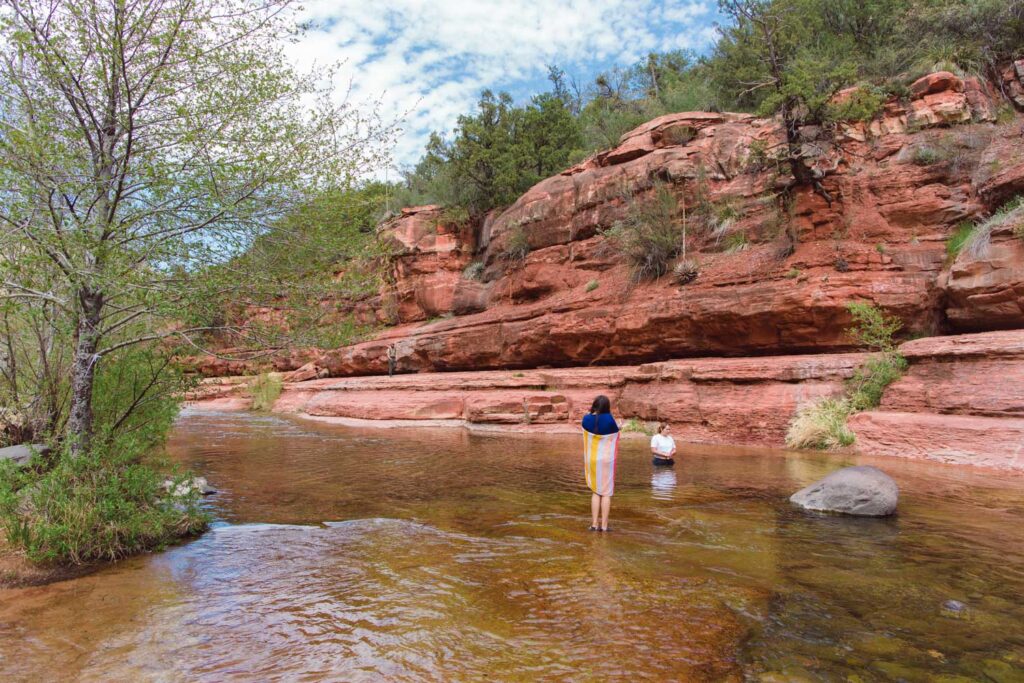 Sedona Vacation Tips