Are you wanting to check out Worlds of Fun's Winterfest and wondering about what activities and rides will be available? I'm sharing with you some of my favorite activities in the Kansas City attraction.
We had the opportunity to finally attend Worlds of Fun Winterfest in Kansas City. Having been a Kansas City native, I'm ashamed that I haven't been until this year! Every year, they open the Winterfest season the week of Thanksgiving and ends it right before the new year.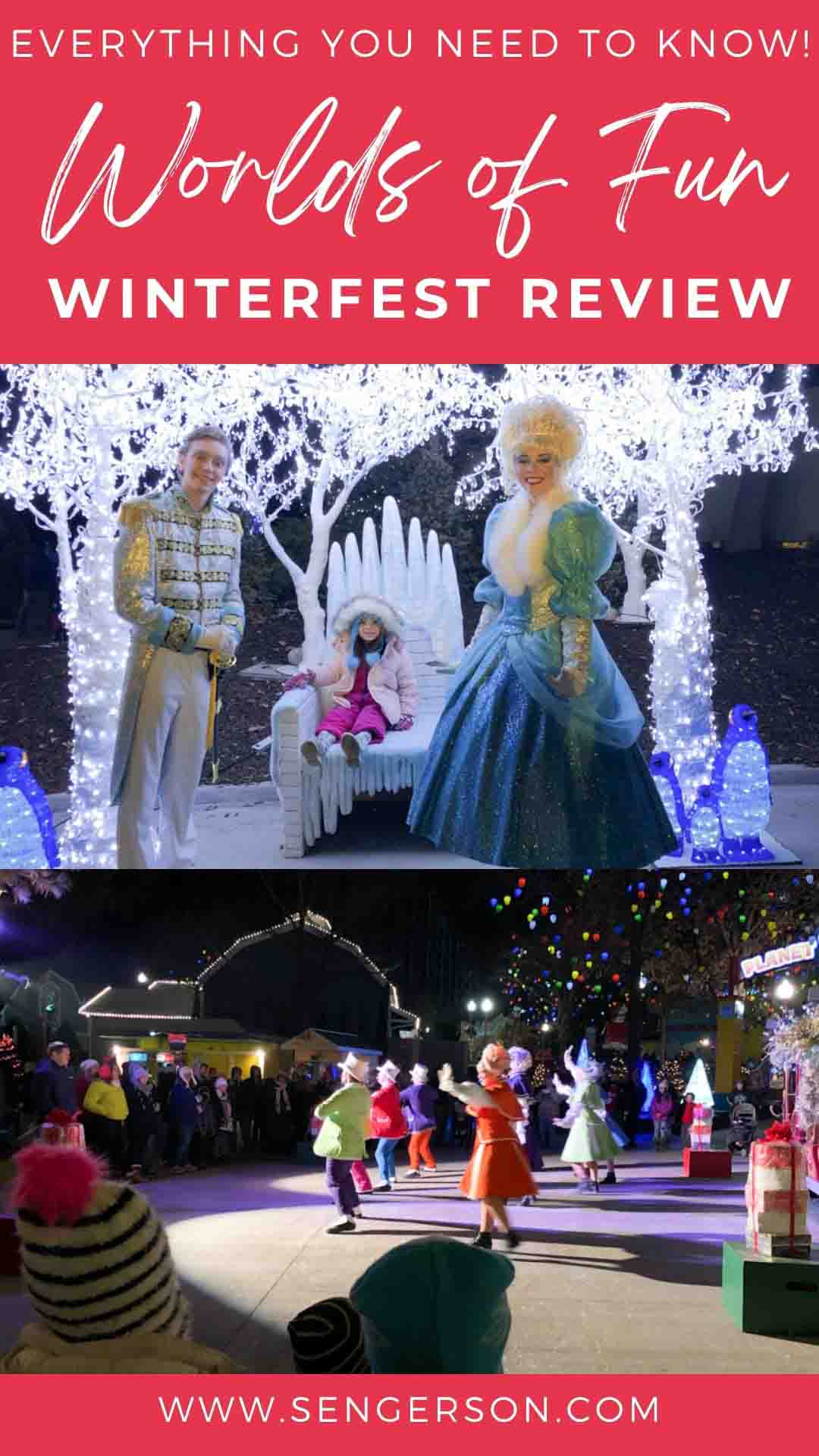 Worlds of Fun is gorgeously lit up for the winter with Christmas lights. Each "region" of Worlds of Fun was decorated in glistening lights and colorful bulbs for the holiday season.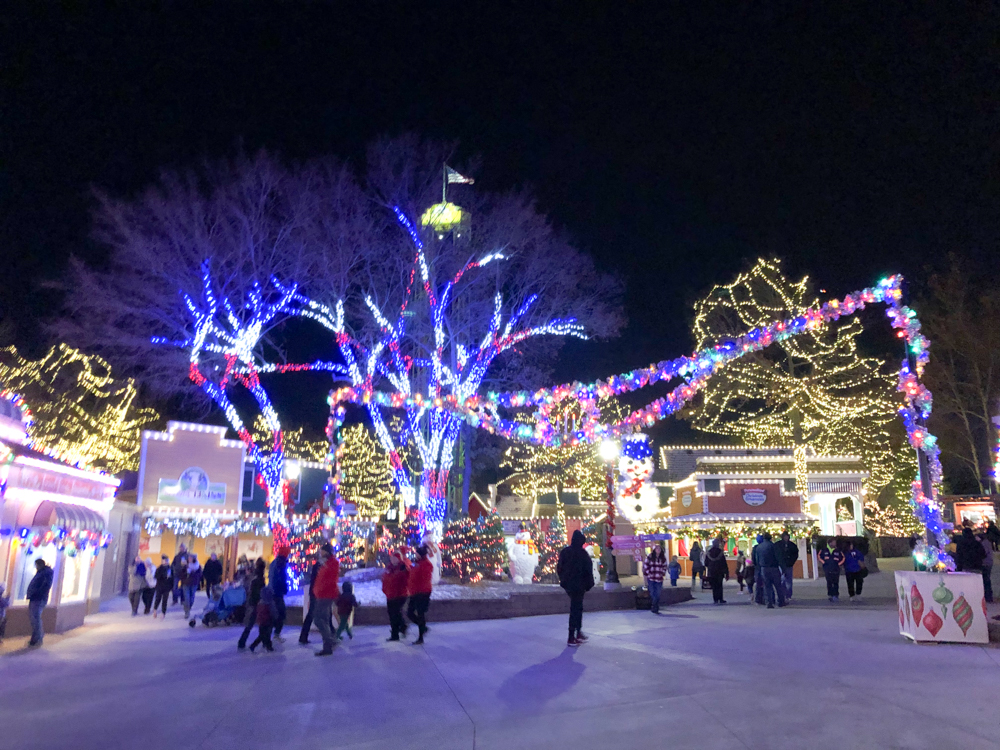 When we walked in from the parking lot, the pathway to the park was lit up with bright blue and white arches. I saw my little boy's eyes light up and it melted my heart. As we walked in, what was surprising to me was that they had winter characters all dressed up! They had winter fairies, snow dusted princesses and Frosty just hanging out!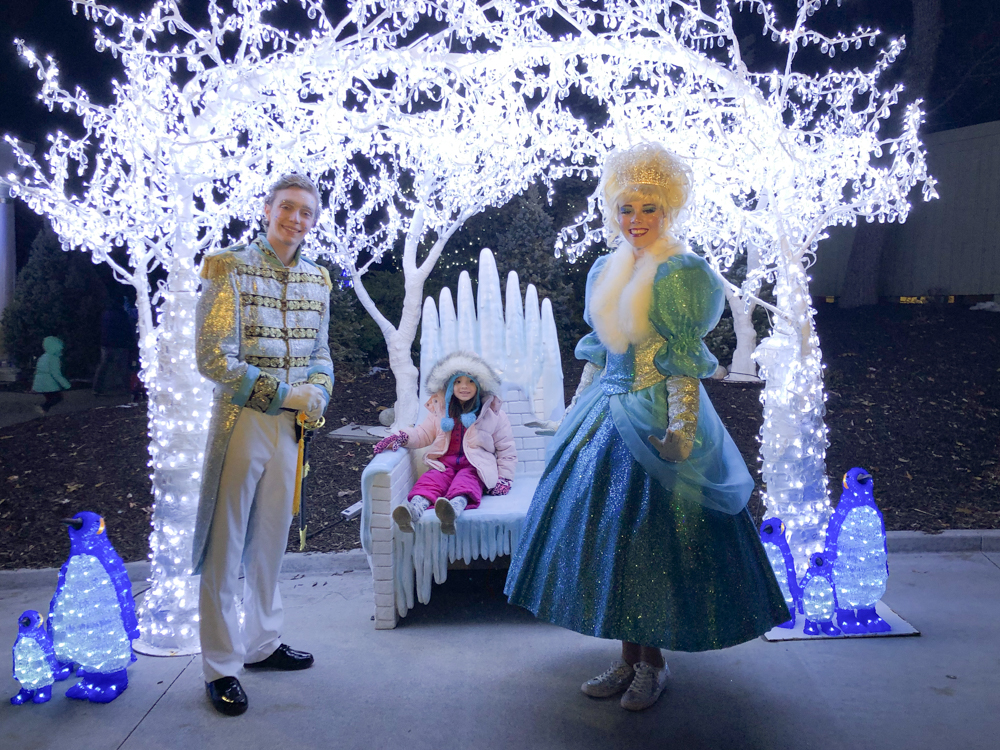 As we walked in, there were performers singing and dancing on a main stage that caught my girls' attention. Right behind it was one of the largest Christmas trees the girls had ever seen.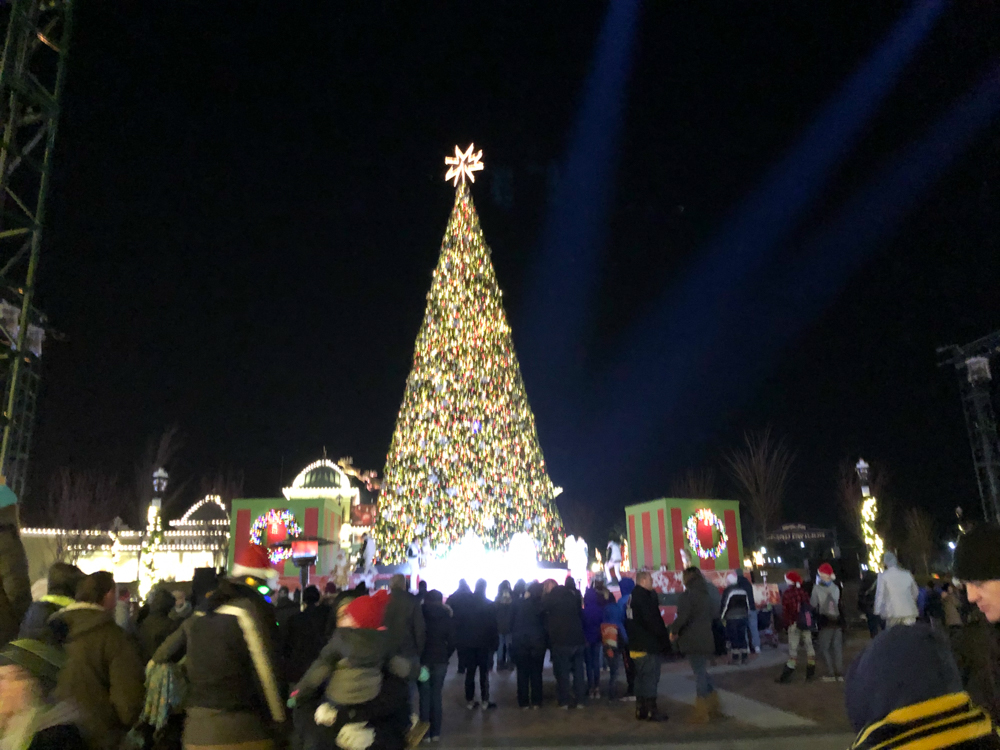 After dancing their heart out, we made our way towards Snoopy and decided to follow a trolley that rode past us. What we didn't know was that it was going to stop with ten dancers ready to perform a number. The kids absolutely loved it!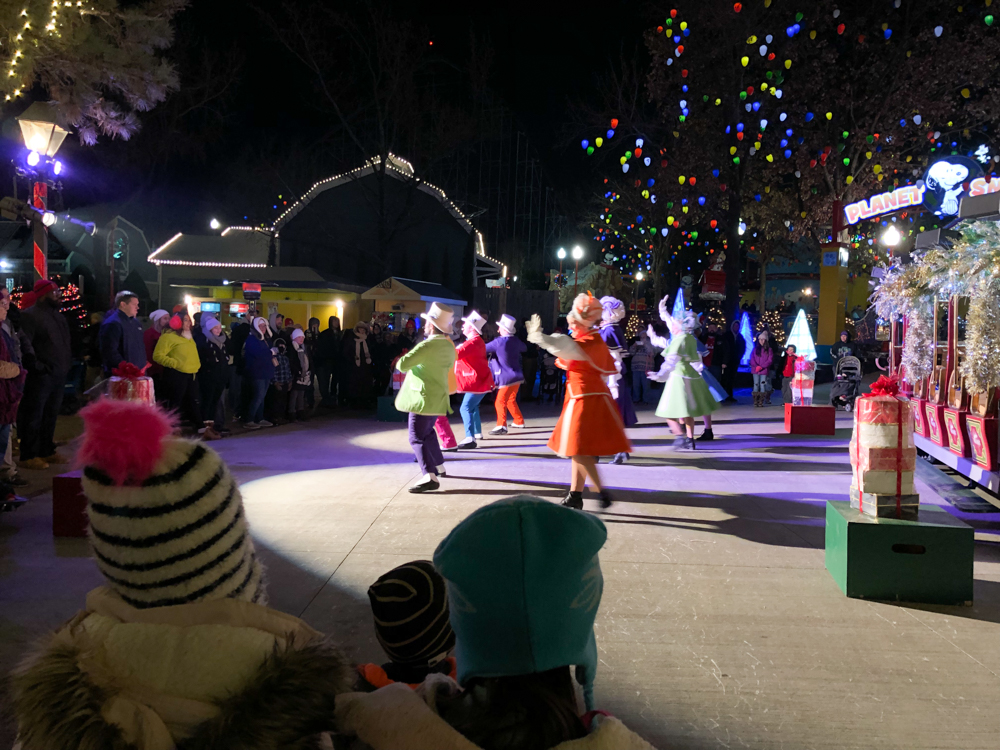 It was such a great time with the kids! And yes, I'll be honest, my 18 month old had a breakdown because it was near her bedtime. I wish we could have stayed a little longer, but it was past her bedtime. She was able to go on her first ride ever - the Snoopy Train! And I think she's gotten over her fear of big characters! Just in time for our big trip in February.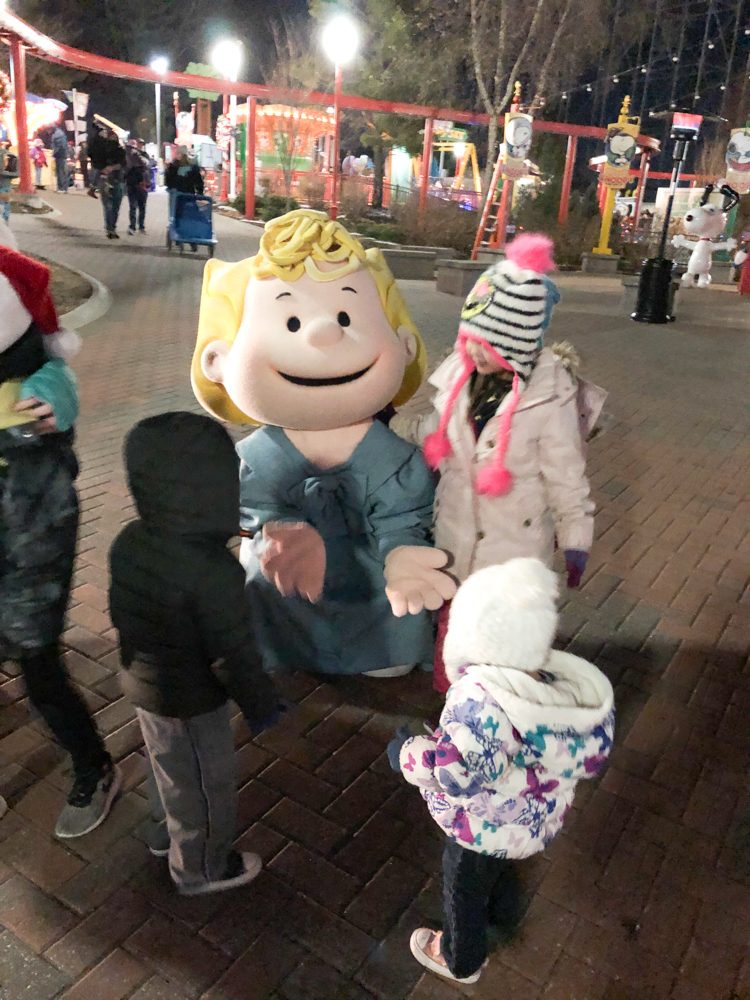 We were curious on whether some of the rides would be closed because of winter, but as we walked into Camp Snoopy, all the rides were running and there were kids that had a great time!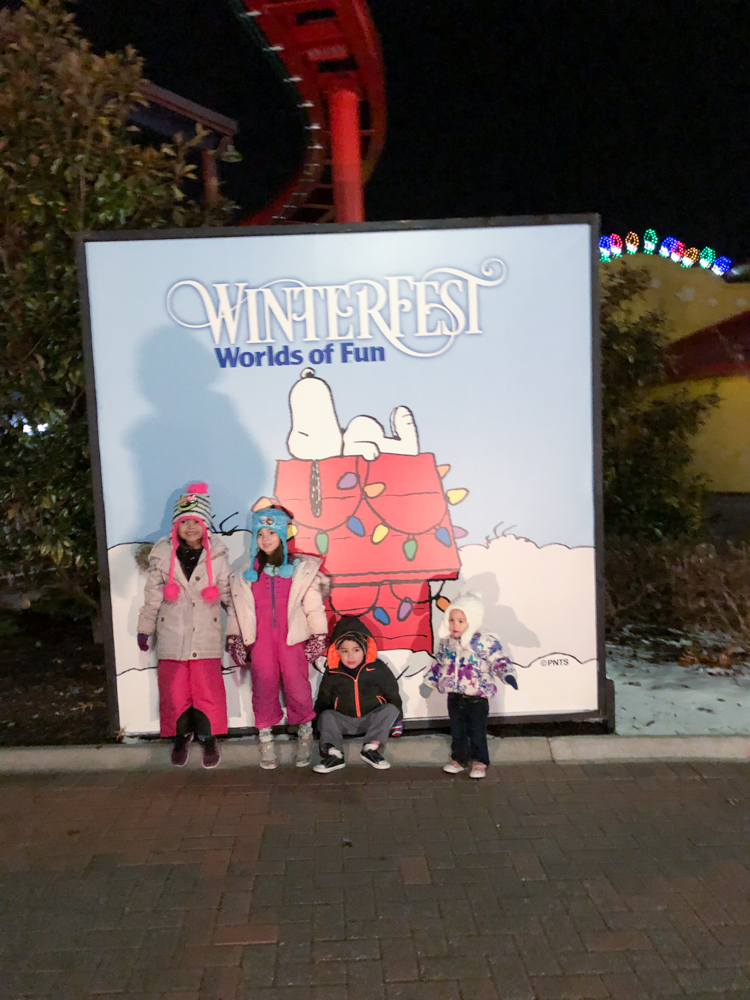 We didn't have a chance to try out any of the food, like the hot chocolate and delicious snacks they had because Lorelei started having a melt down because it was past her bedtime. If you have a chance to check out Winterfest, make sure you purchase tickets online (it's easy and it's a little less inexpensive that way).
What things do you do during the holiday season around Kansas City? Check out my other post about making the most of a Worlds of Fun season pass (just in case you want to pick up a season pass to prepare for spring and summer activities).
Kansas City Trip Ideas
If you loved this review of Hallmark Kaleidoscope for kids, check out the following posts about Kansas City: