If you are considering taking your family with kids under the age of ten to hike Piestewa Peak Summit Trail (formerly known as Squaw Peak), I wanted to share with you our thoughts based on our own personal experience with our four kids that were at the time 4, 6, 9, and 10 years old when they hiked this amazingly strenuous, but rewarding trail.
The views are absolutely breathtaking once you get up to the summit.

All About Piestewa Peak Summit Trail #300
This is a popular trail that will give you a workout because of the number of stairs that you'll climb with the short, but taxing 2.1 mile out-and-back climb because of the amount of times it zigs and zags all the way up to the summit. The "stairmaster" is always mentioned when describing this trail because you are definitely climbing a long, windy, and sometimes steep staircase.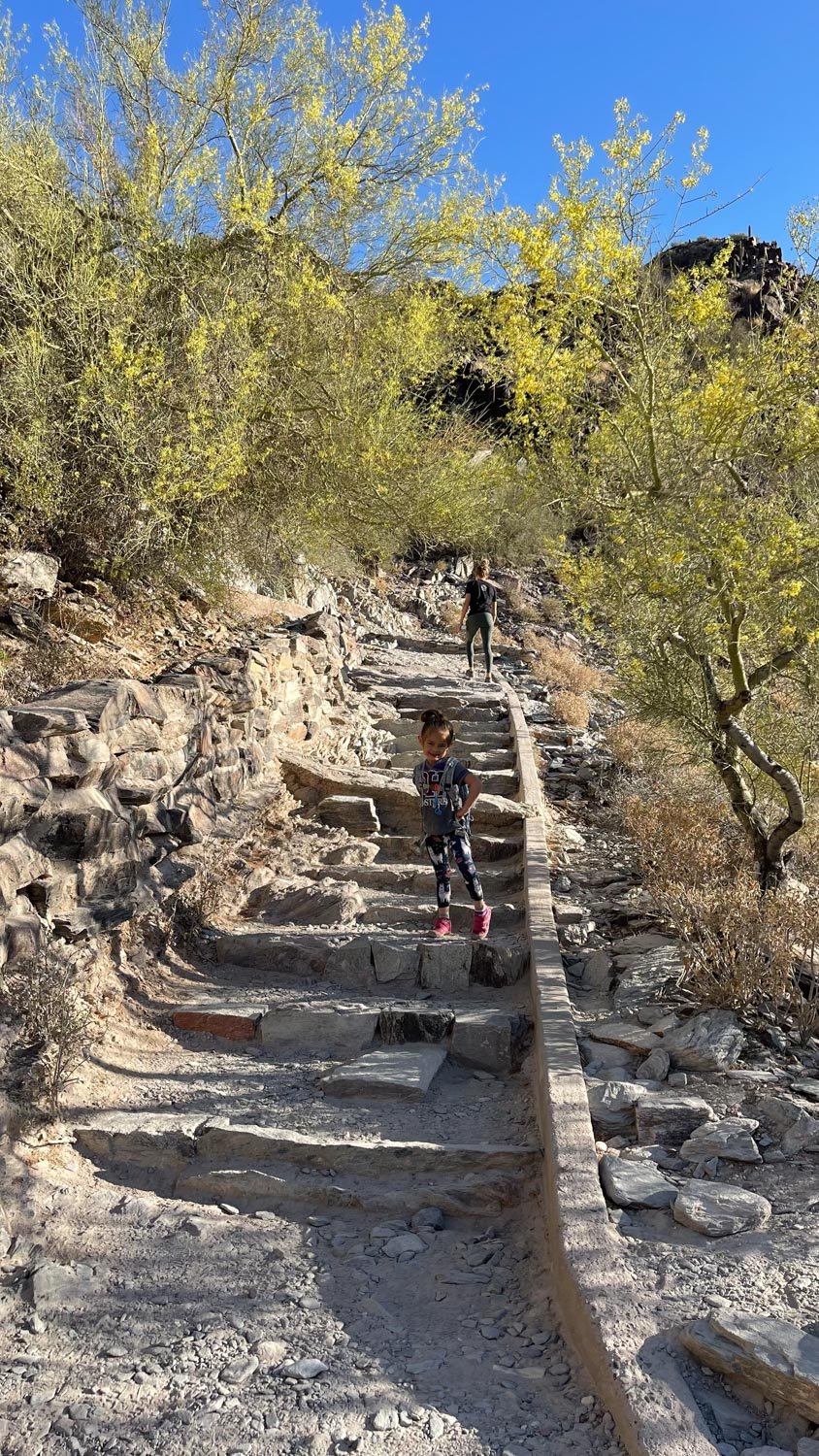 While a lot of trail apps say that it takes 1 hour and 28 minute to complete, it took our 4 year old about 2 hours to complete doing 75% of the climb.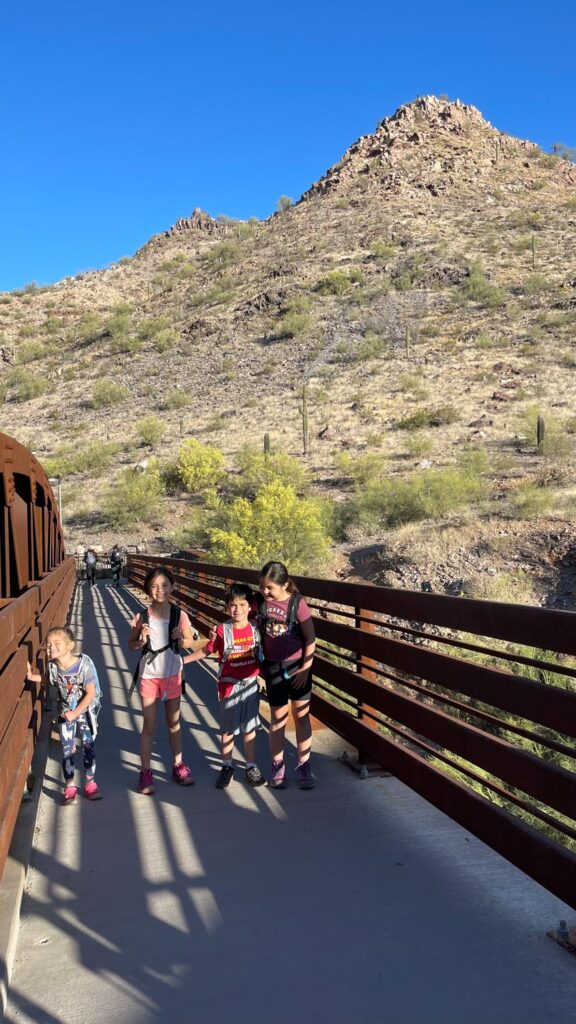 It provides you a beautiful sight of other summits including Camelback Mountain as well as the Phoenix skyline. It is a great hike especially if you have active kids. While my four year old did not make it to the top, she did make it about 75% of the way there, which was quite impressive.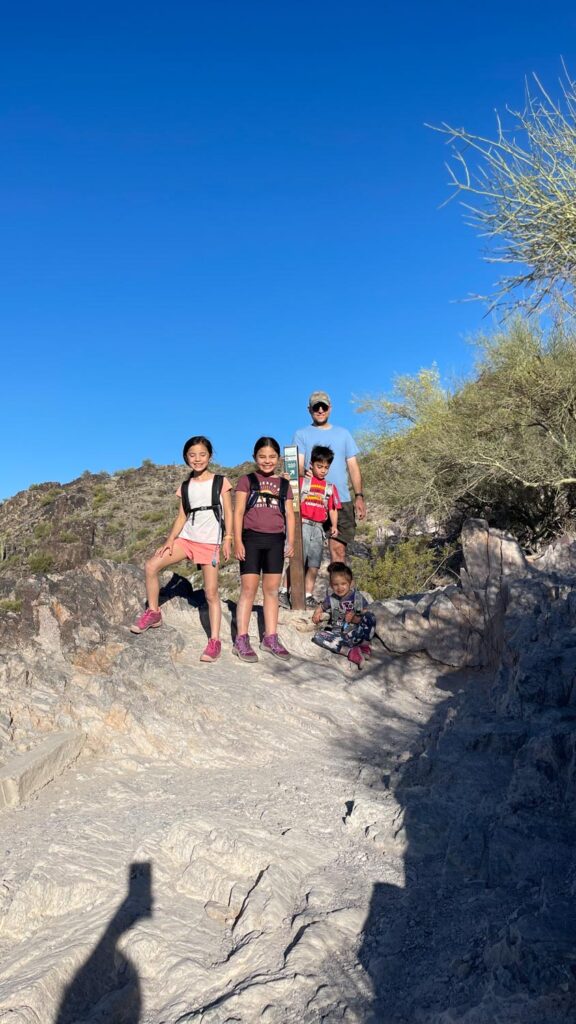 You'll find if you go in the morning, there are locals that use it as their workout and they will have bells so that you can be alerted that they are coming, which means that you should move out of the way. These athletes will go up and down the peak 2-3 times!
The trail is really rocky and strenuous, but not for the faint of heart. I've seen people that look like they may not make it to the bottom after going a long ways up. I will say that for us, going down was the hardest part of this hike.
Parking
Parking is kind of a pain and there are several different spots to park. If you don't find parking in the first lot, up a little ways is another area that you can park, which is where we were able to find parking for our trip.
Bathroom Facilities
There are super clean bathroom facilities at the start of the trail that includes an outdoor hand washing station. While you are waiting for the family to do their business, you can read up on the history of the peak as well.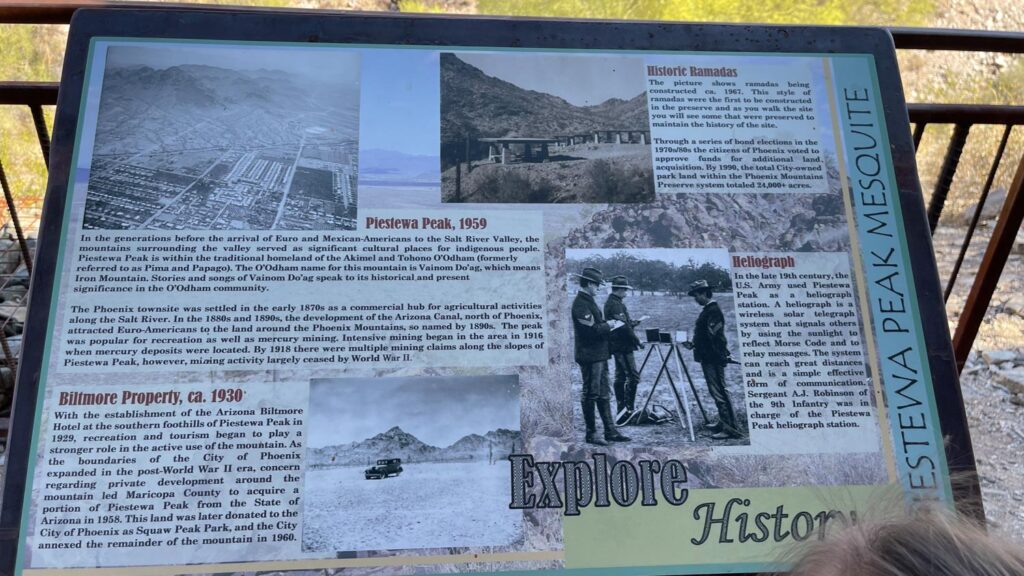 Age Recommendation for Kids on Piestewa Peak (Squaw Peak)
I would not recommend taking kids younger than three years old because they will not be able to handle the rocky stairs that you'll need to help them on.
When we were out there, we saw parents as we were coming down with baby carriers on their backs to hold their infants. Let's just say, they didn't go very far. I would not recommend a baby carrier because it just isn't safe for this type of hiking trail.
If you have a four or five year old, they may not make it all the way to the top. Just remember that wherever you stop, they must come down.
Our six, nine, and ten year old were able to get to the very top of the summit. And they had a great time and were really proud of themselves. I would recommend that any halfway fit child between six to ten years old would be able to make the trek to the top.
There were lots of beautiful tops where you could take photos with the kids as well.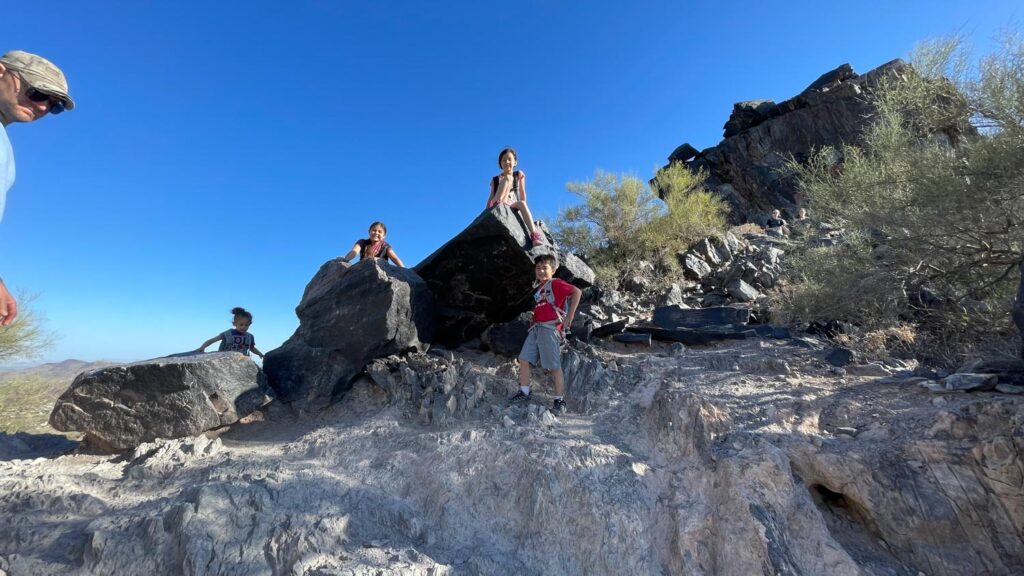 These were taking along the way to the top.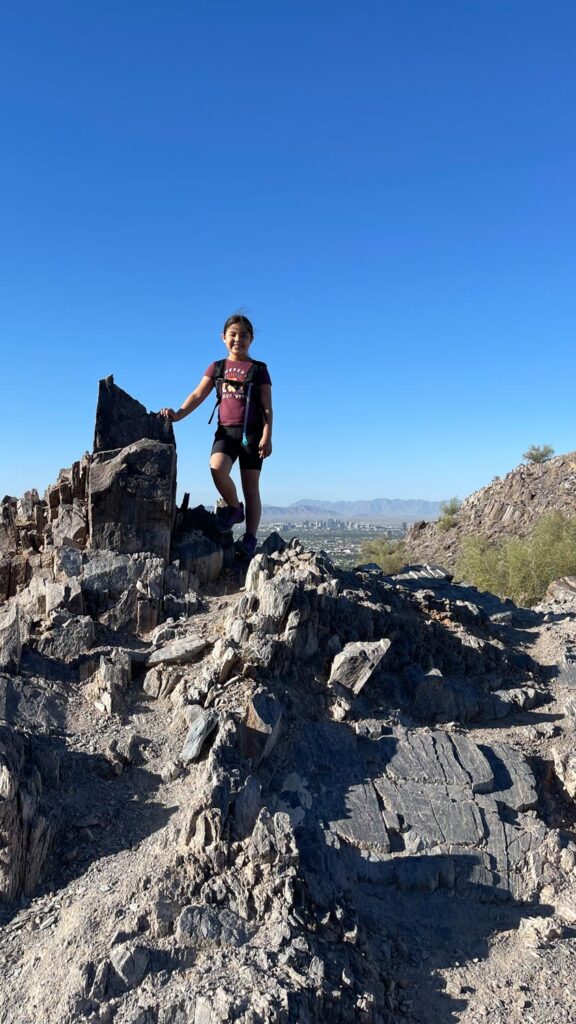 Tips for Taking Kids on Piestewa Peak (Squaw Peak)
Hydration Packs. Please bring hydration packs on this climb. In certain areas, you will need to use both hands. Carry a bottle, especially for kids, is not doable or sustainable for the long-term. Here's one for a 4 year old, and here's another one to get kids around nine to ten years old.
Good Hiking Shoes. Please buy hiking shoes so that kids can have a good grip on the rocks. If they don't, they will slip and fall guaranteed with normal sneakers. Here are the ones I bought for our kids. The other thing I will say is that you should take them on local hikes to break their shoes in before wearing them!
Long Pants. I would recommend having them wear lightweight, breathable long pants so they don't scrape their knees and legs on the rocks.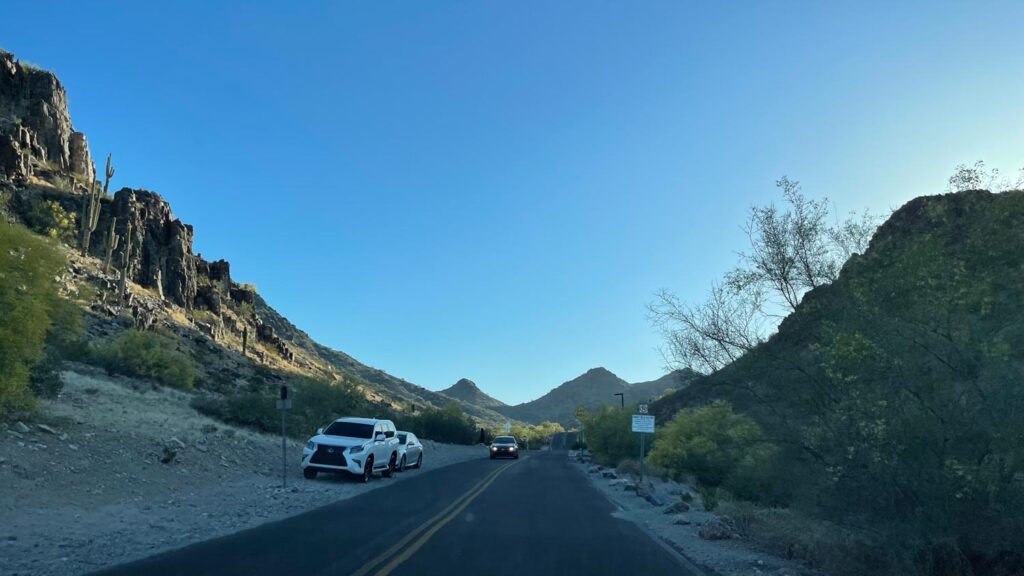 Views at Piestewa Trail
The views are beautiful, but I say that about all views where I work extra hard to make it to the top.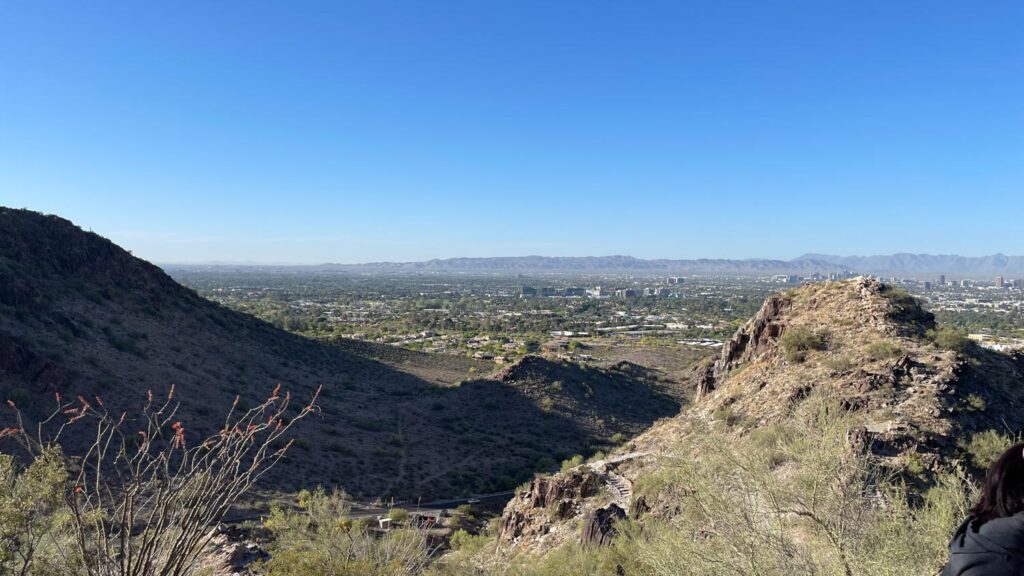 As long as you stay on the trail and hold your kids hands, they should not fall down the mountain.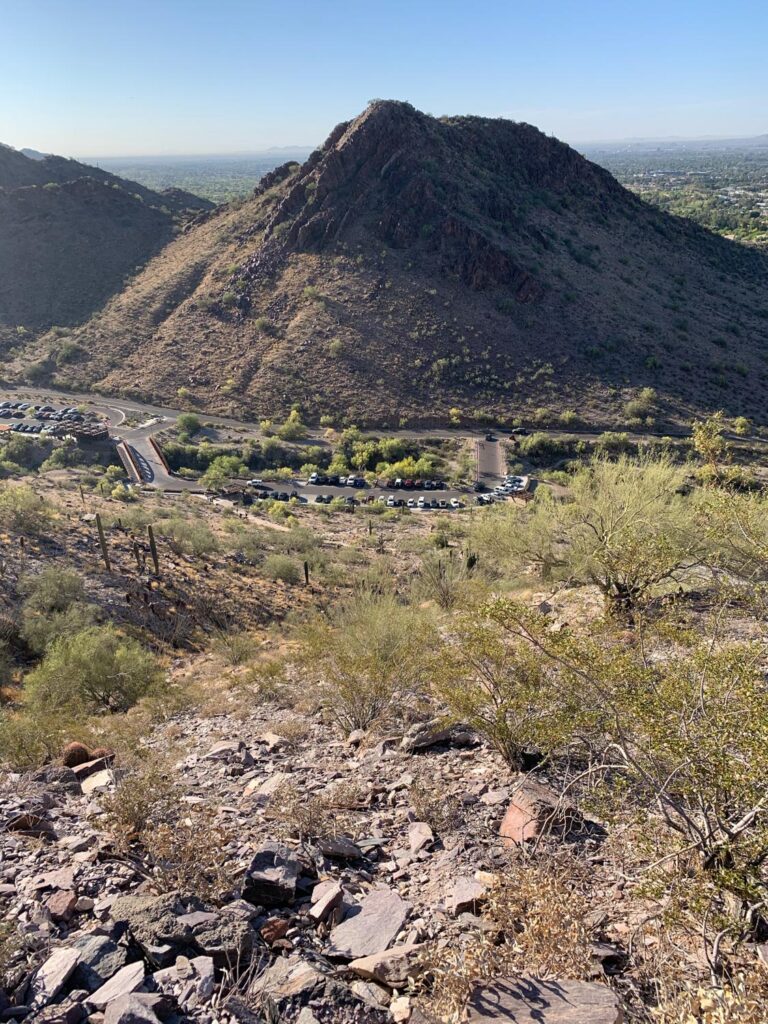 As a mom of four, that was my worst fear climbing these mountains, and she did great!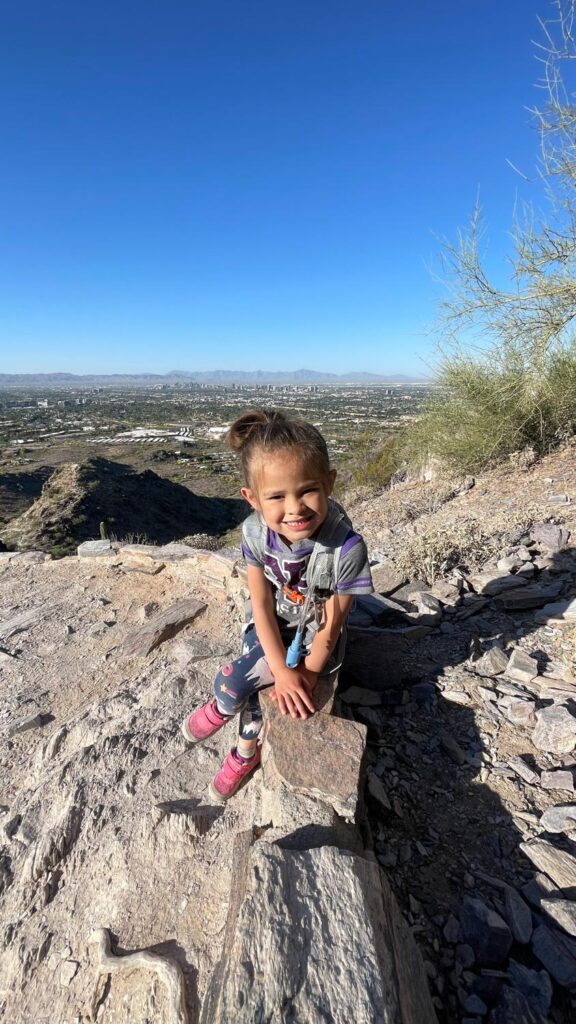 You might also find some wildlife, like we did with Mr. Chipmunk here.
Final Thoughts on Piestewa Mountain Hike with Kids
We absolutely loved this hike because it was rewarding and allowed us to see beautiful views at the top. While our 4 year old wasn't able to make it, the hike still made for amazing memories.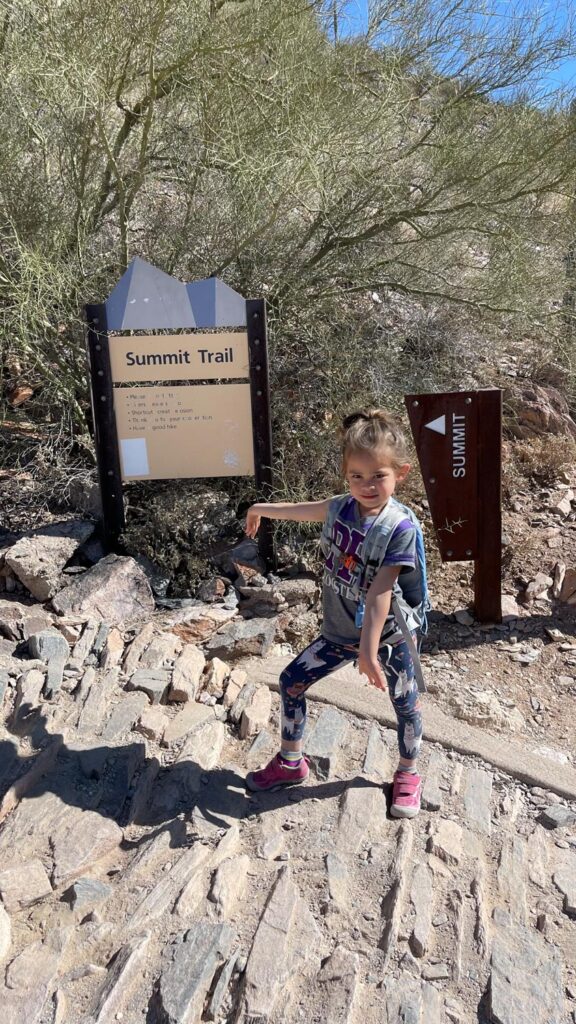 The older kids ages six, nine, and ten did great making it to the top.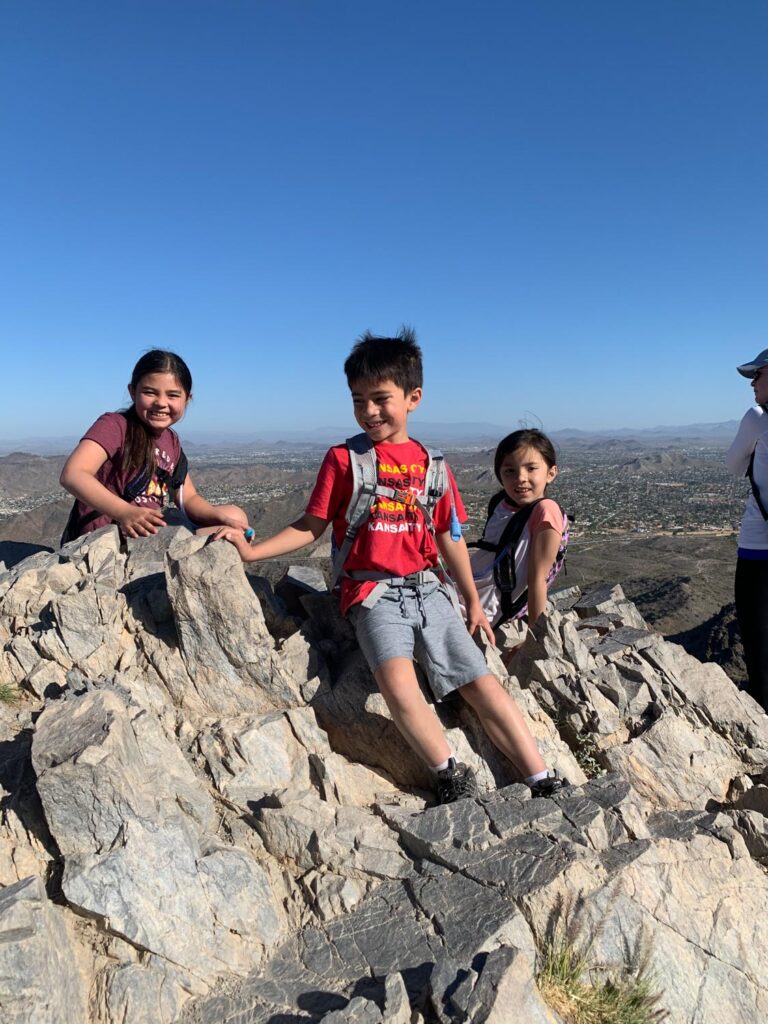 Again, I would not recommend kids ages 3 and under to try this hike. I hope you found a lot of these tips and tricks useful for your first trip up the Piestewa Summit Trail 300 with kids (read more reviews on this specific trail here).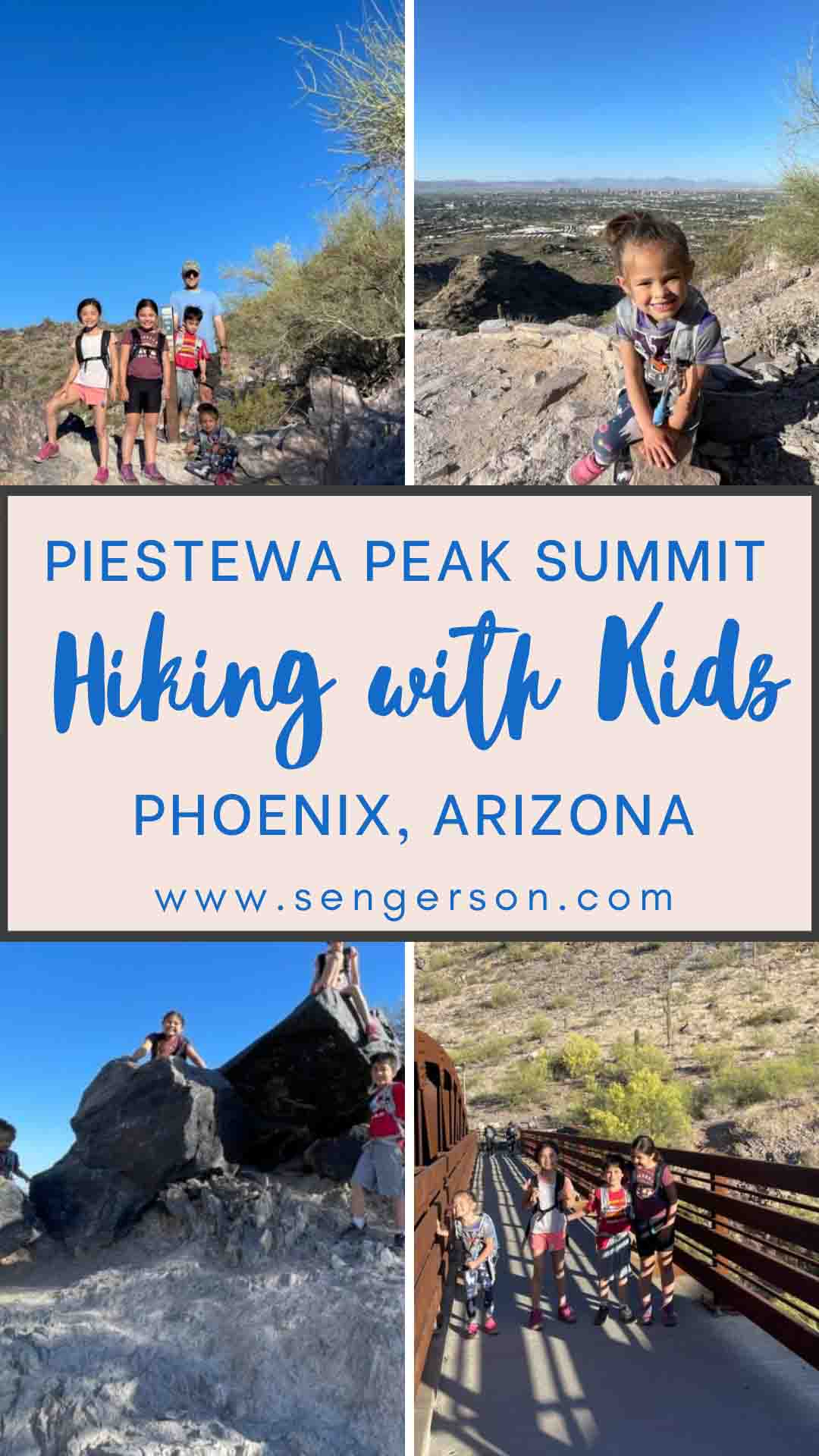 Phoenix Tips and Tricks