Echo Canyon Trailhead is one of the most visited trails for Camelback Mountain in Phoenix, Arizona, but you'll need to have some caution when considering taking kids on this trail. In this post, I share with you our trip and my recommendation when we took all four of our kids between the ages of 4 and 10 years old on the Echo Canyon Trail.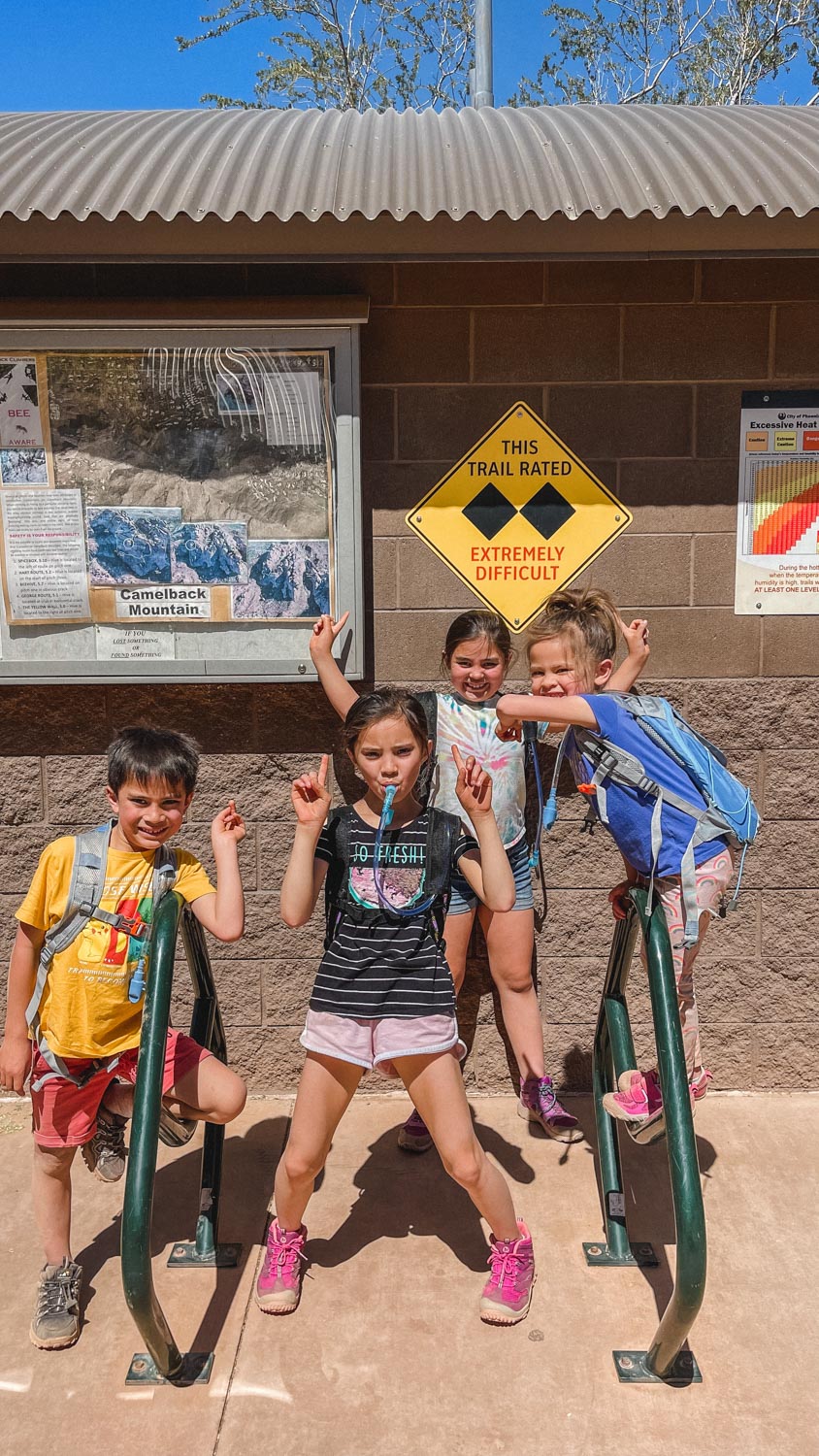 All About Echo Canyon Trailhead with Kids
To climb Camelback Mountain, there are two trails which are equally challenging to reach the summit: Echo Canyon Trailhead and Cholla Trail.
This is a 2.5 mile round trip that is rated extremely difficult which takes about 2 hours to complete with kids in tow. The terrain has steep rock climbs that you'll need to have kids holding railings or fencing that is embedded into the rocks. Even though there is railing, you will still need to hold hands for 4 year and 5 year old kids.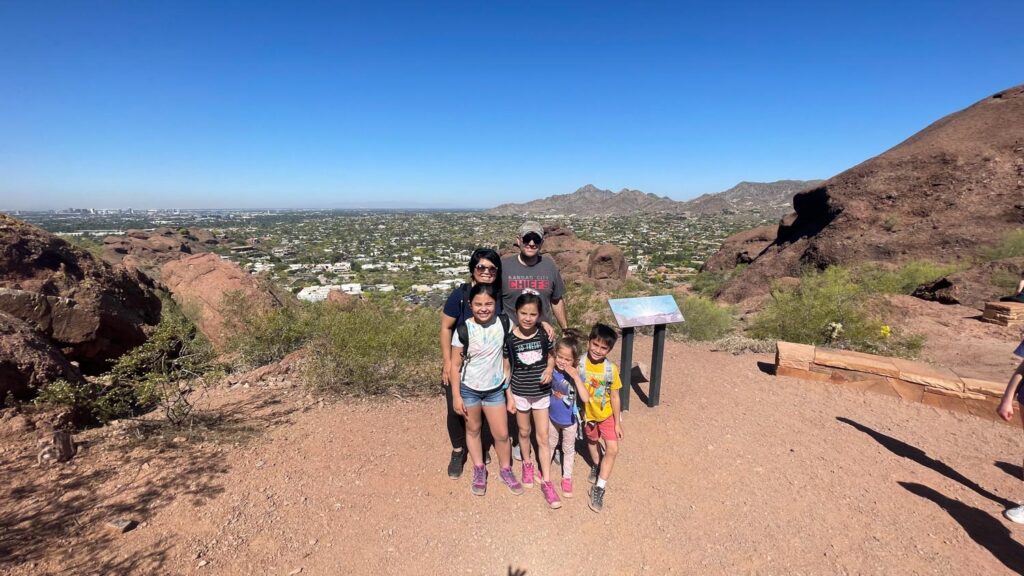 Age Recommendation for Kids on Camelback Mountain
Kids under ages of three are not recommended for this trail. In addition, if you are bringing infants or toddlers with a baby carrier, you will not get very far with the steep slope that you need to climb (at least safety for both parent and kid).
When we took our 4 year old, she did great to the second big climb. We never made it to the top with her. However, my older kids ages 6, 9, and 10 would have easily made it with some help.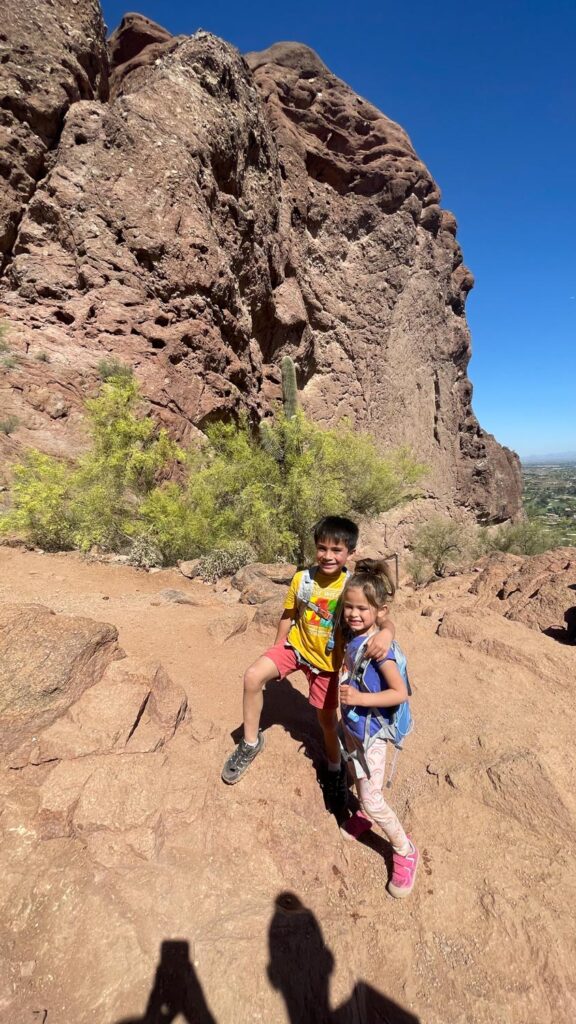 There was definitely a lot of hand holding during the trail, but no tears.
Way Points
For our kids, we only made it halfway through the trail. The first elevation wasn't too bad because it was a bunch of rocks where you could climb.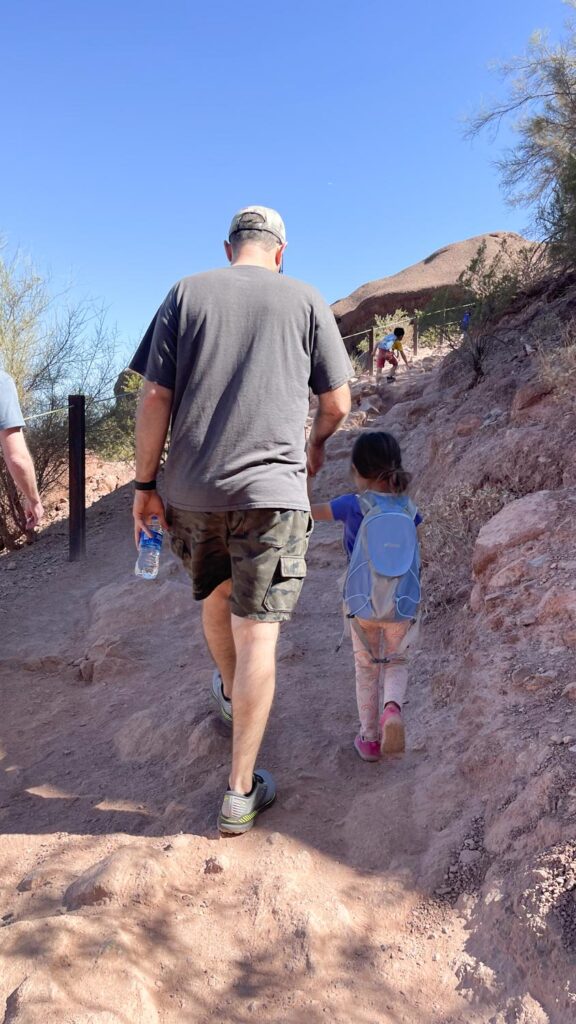 The second climb was a staircase to heaven, which was pretty much a stairmaster workout.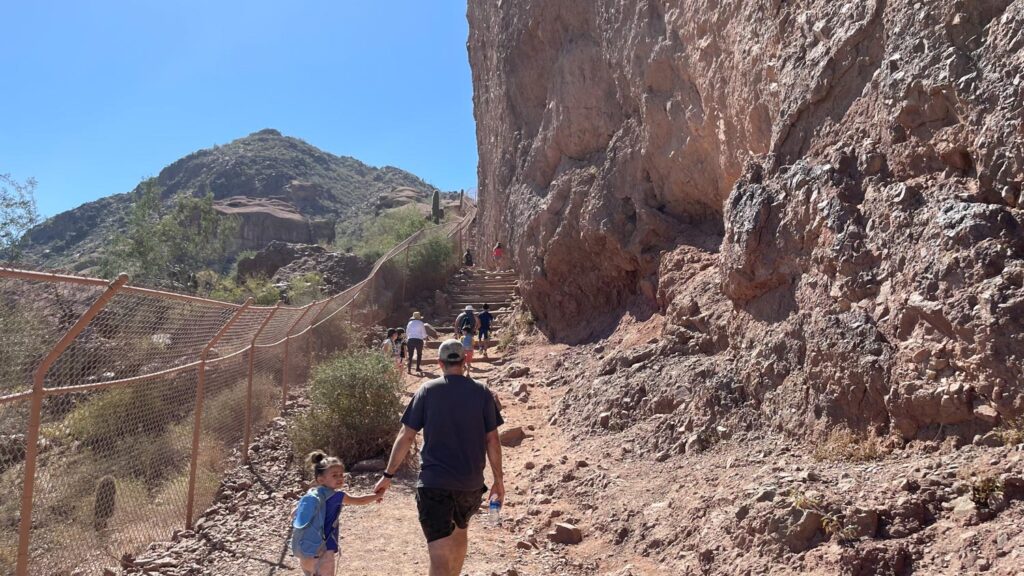 The third elevation was the rail climbing, which was where our family stopped and headed back.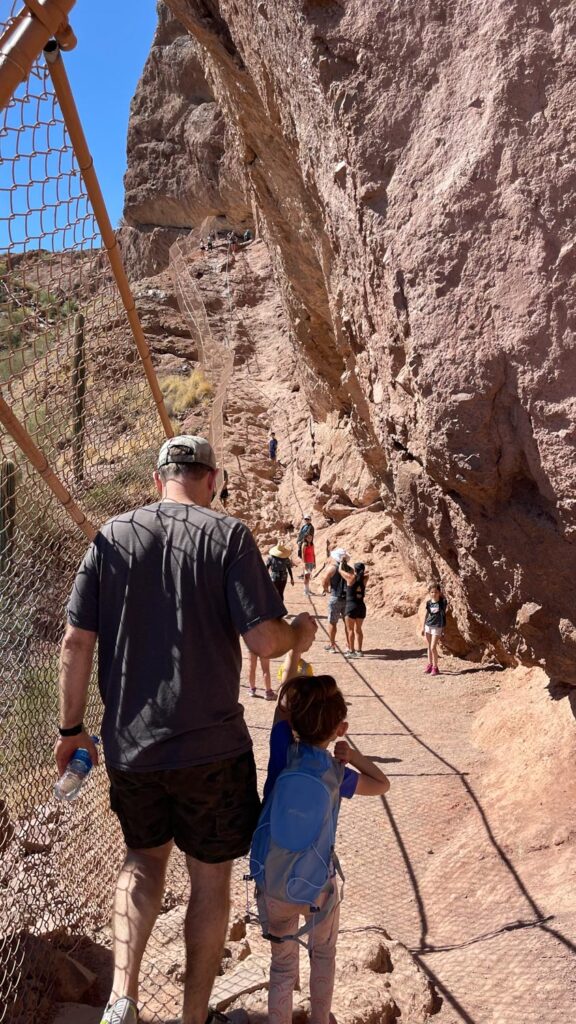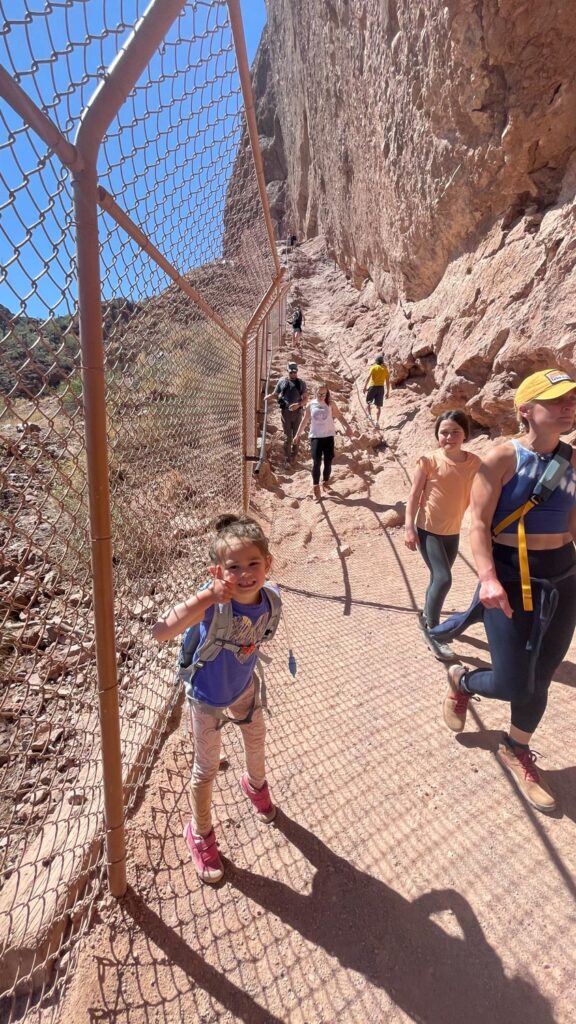 They enjoyed the rail climbing immensely. However, as we look towards the summit, we saw that the climbs got a bit steeper and more difficult, so we turned back.
Read more detailed reviews here.
Tips for Taking Kids on Camelback Mountain on Echo Canyon Trail
Here are some of my best tips I can provide if you are planning on taking kids on this challenging trail that everyone recommends not taking little kids to:
Bring a Hydration Backpack. I would recommend getting a hydration backpack for kids. Do not have them carry a bottle because they will need to use their hands and feet to climb up the mountain most of the way. I bought several for my kids. Here's the one that I got for my 4 and 6 year old, which were the perfect size. Here's the one I got for my 9 and 10 year old that were a bit bigger that also were fitted for their larger frame. Here's the one that I got for myself, which also worked great. You should wash it out first before using it (potentially before your trip), else your water my taste like plastic.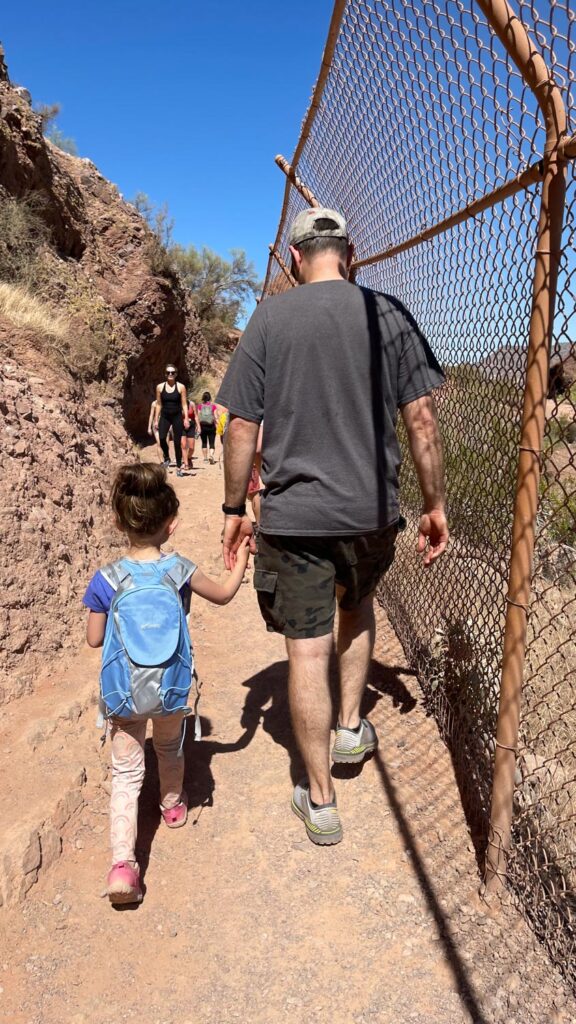 Wear Shoes Specifically for Hiking. If your kids don't have hiking shoes already, buy some! This is so important. Hiking shoes will allow your kids to grip on some of the smooth rocks and rough terrain. Our kids would not have survived as far as they did on the trail without these shoes. For our 4 year old, these were great because they were velcro and she maneuvered great on all the challenging hikes we went on. For our 9 and 10 year olds, I would recommend these high tops to give their feet extra support. For our 6 year old, I wouldn't recommend the ones we got because his heel started hurting. Which brings me to my next tip, take them on local hikes with these new shoes before trying out Echo Canyon and Camelback Mountain!
Get Bottled or Gallon Jugs of Water with Ice. I would recommend stopping at a grocery store for a large gallon jug of bottled water to pour the water into the hydration backpack. I would also recommend adding ice to your hydration backpack, which will allow you to cool off some of the water while you are walking the trail.
Arrive at Opening. I would recommend arriving once the gate opens (generally at sunrise). There are several reasons for this: parking and heat. Parking is very limited, so you'll have to wait around 30-45 minutes for a spot if you come 1-2 hours after opening. There are literally less than 30 openings for cars. There's a hotel nearby that you could park at, but that would add another half mile walk before and after a hard hike. Later in the day, it can get even longer. In addition, the heat starting at 9:30am can start taking a toll, especially if you are just starting the trail at that time. So come early to take advantage of ample parking and cooler temperatures.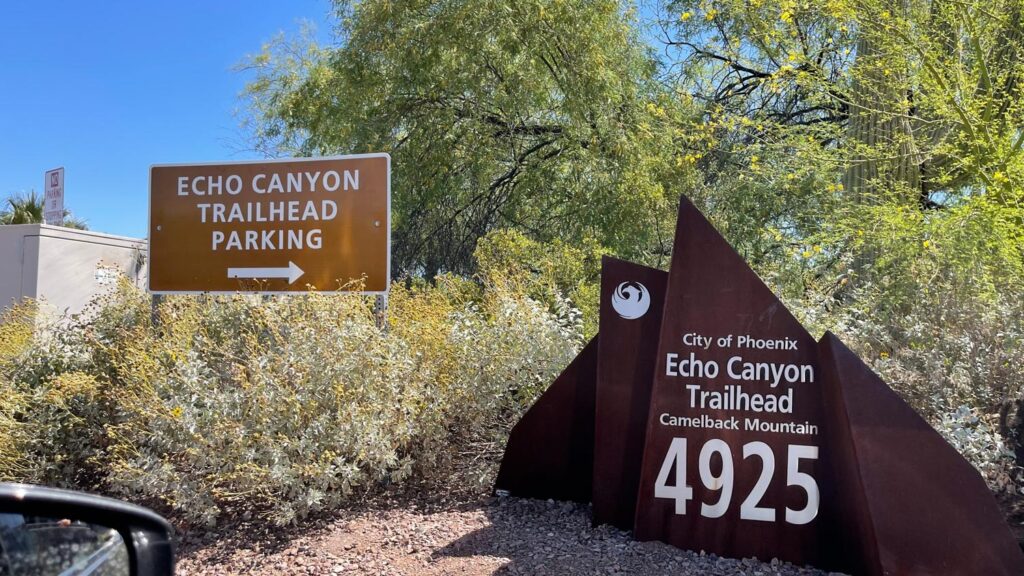 Teach Hiking Etiquette. Since this is a very popular trail, there will be lots of people on it that are visiting. In addition, there are regulars who use the trail as a regular "workout" by running on it. I would recommend teaching kids how to stay to the side so others can pass by.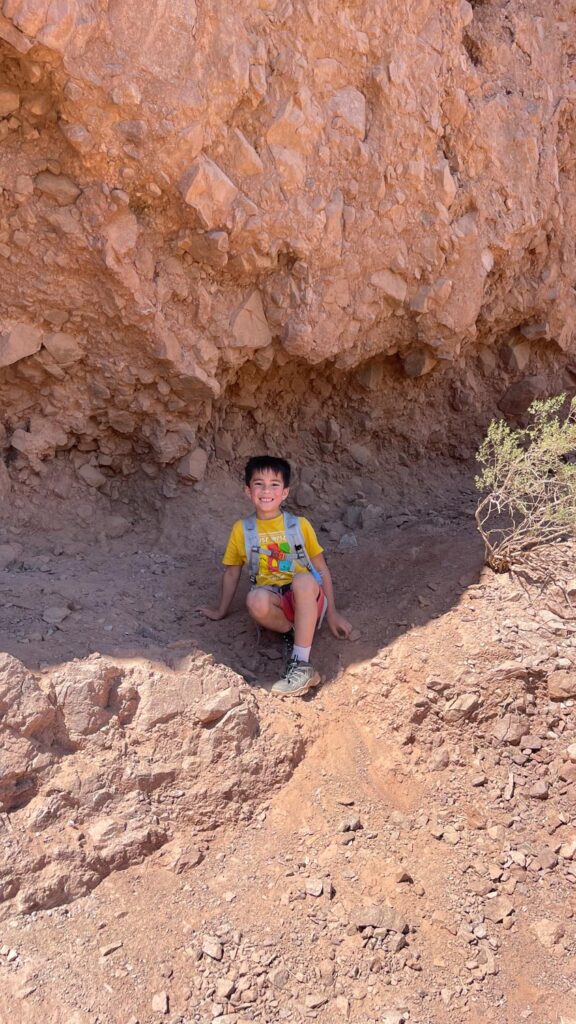 Take Frequent Breaks by Pointing Out Landmarks on the Trail. If you tell kids to make it to a specific point for a break, they are more apt to make it a little longer without stopping.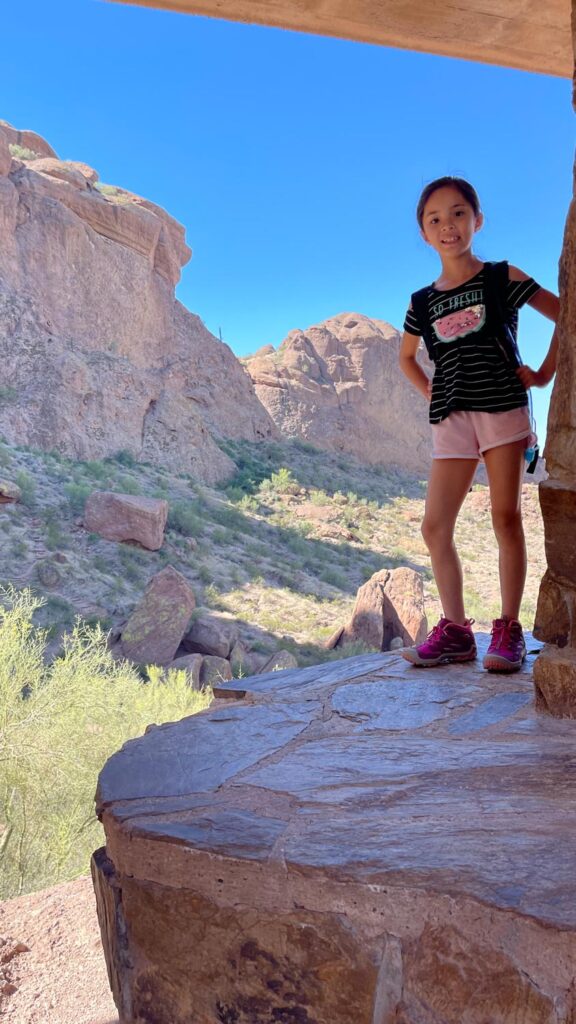 Take in the Scenery. It is absolutely beautiful. Don't just think about the hike, have them look out and enjoy the breathtaking views.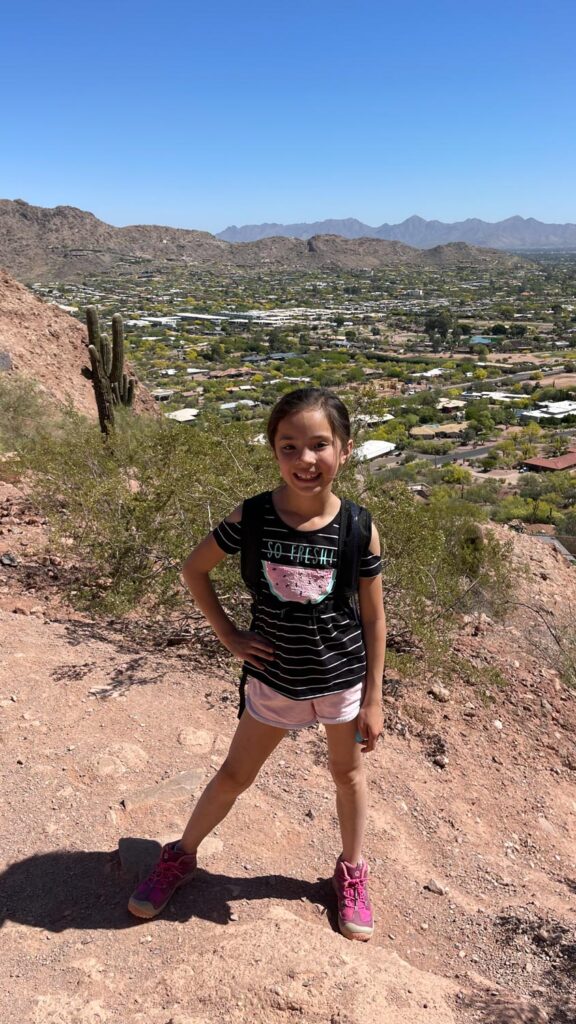 Frequently Asked Questions About Echo Canyon Trail
How hard is hiking Camelback Mountain on Echo Canyon Trail with kids?
This trail is rated extremely difficult, but the initial trail within the first 20 minutes is doable for kids under five years old.
How long is the hike up to Camelback Mountain with kids?
Camelback Mountain via the Echo Canyon Trailhead is a 1.23 mile summit that elevates over 1,000 feet from starting point. With little kids under the age of ten, it can take about 3 hours roundtrip to get to the summit back to the start of the trailhead.
Is Camelback Mountain safe for kids?
Camelback Mountain is a challenging trail for kids and those that are under the age of five will be too young to get to the top due to the steepness of the climb. The trail involves holding onto rails and climbing on rocks that have close to a 180 degree incline. The trail is still fun to start even if they cannot make it to the summit.
Final Thoughts on Camelback Mountain with Kids
Depending on the age, if you really want to reach the summit, I would only recommend taking kids nine years and older. However, if you are okay with just going to the first few elevations, with some help, you can take a 4 year old who has done some previous hiking on nature trails.
To avoid meltdowns, go early in the morning when the temperatures are cooler and bring lots of water.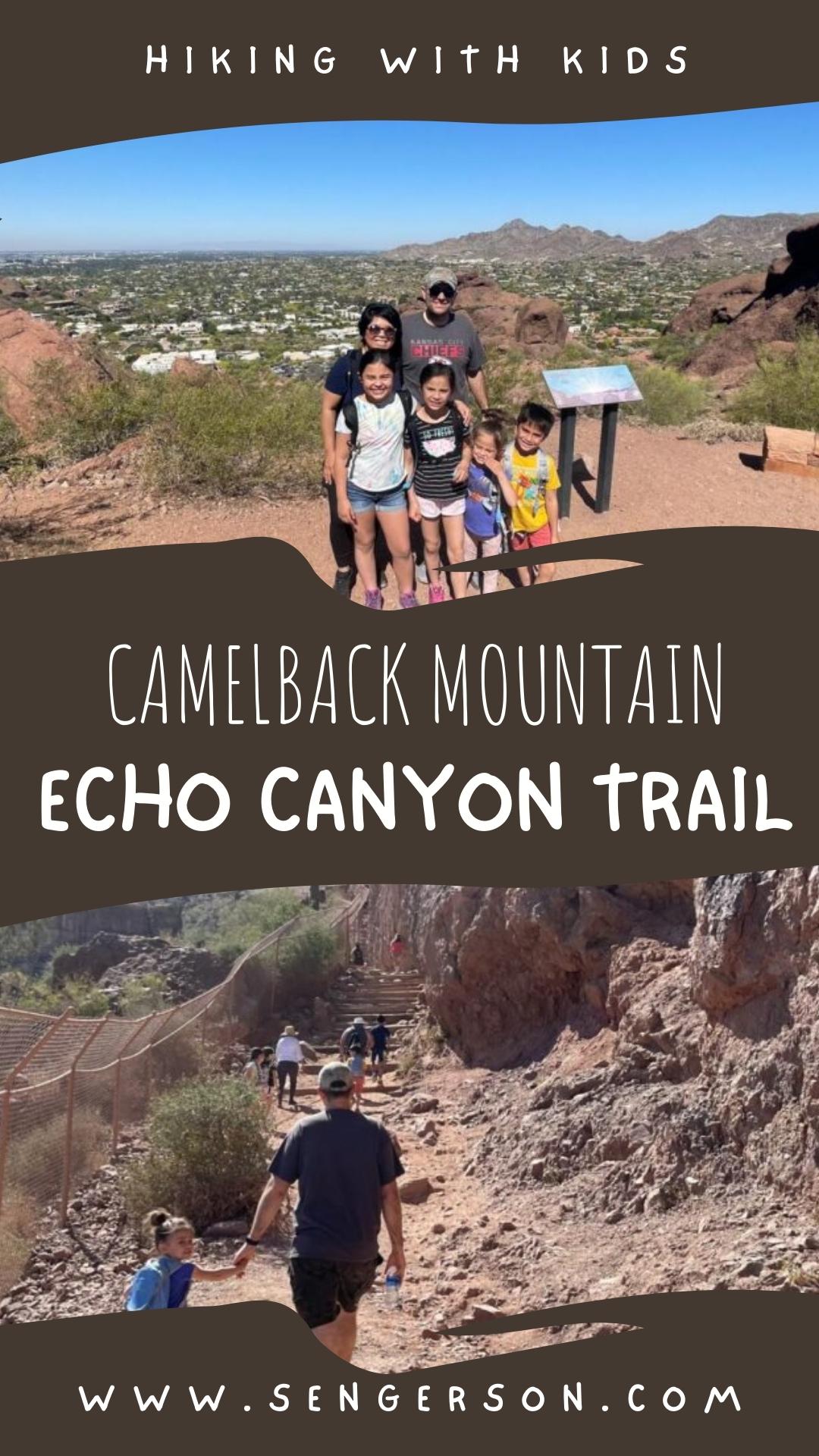 Phoenix Tips and Tricks