If you are looking to take a trip to Springfield to checkout Johnny Morris' Wonders of Wildlife National Museum and Aquarium, I wanted to share with you an honest review of what we thought and the things you can do when visiting this place that houses over 35,000 live animals. If you are wondering if it's worth the money and drive, read on to find out (hint: yes!).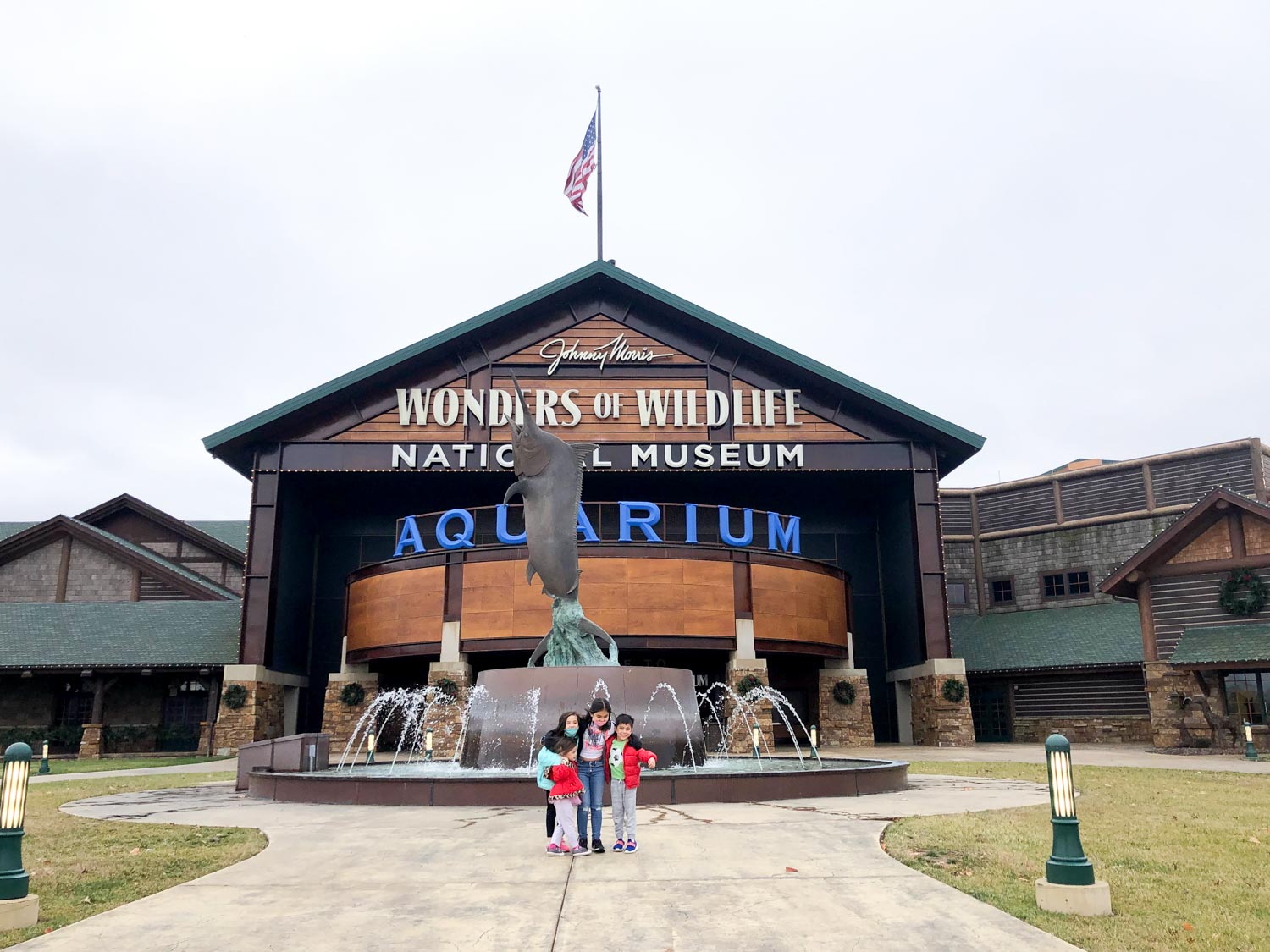 Overview of Wonders of Wildlife
Johnny Morris is the founder of Bass Pro Shop, and he had built this with the vision of making it a dedication to the conservation of the outdoors while also nodding at sportsmen and women in the country. The museum opened in September 2017 with former presidents Jimmy Carter and George W. Bush present at the grand opening.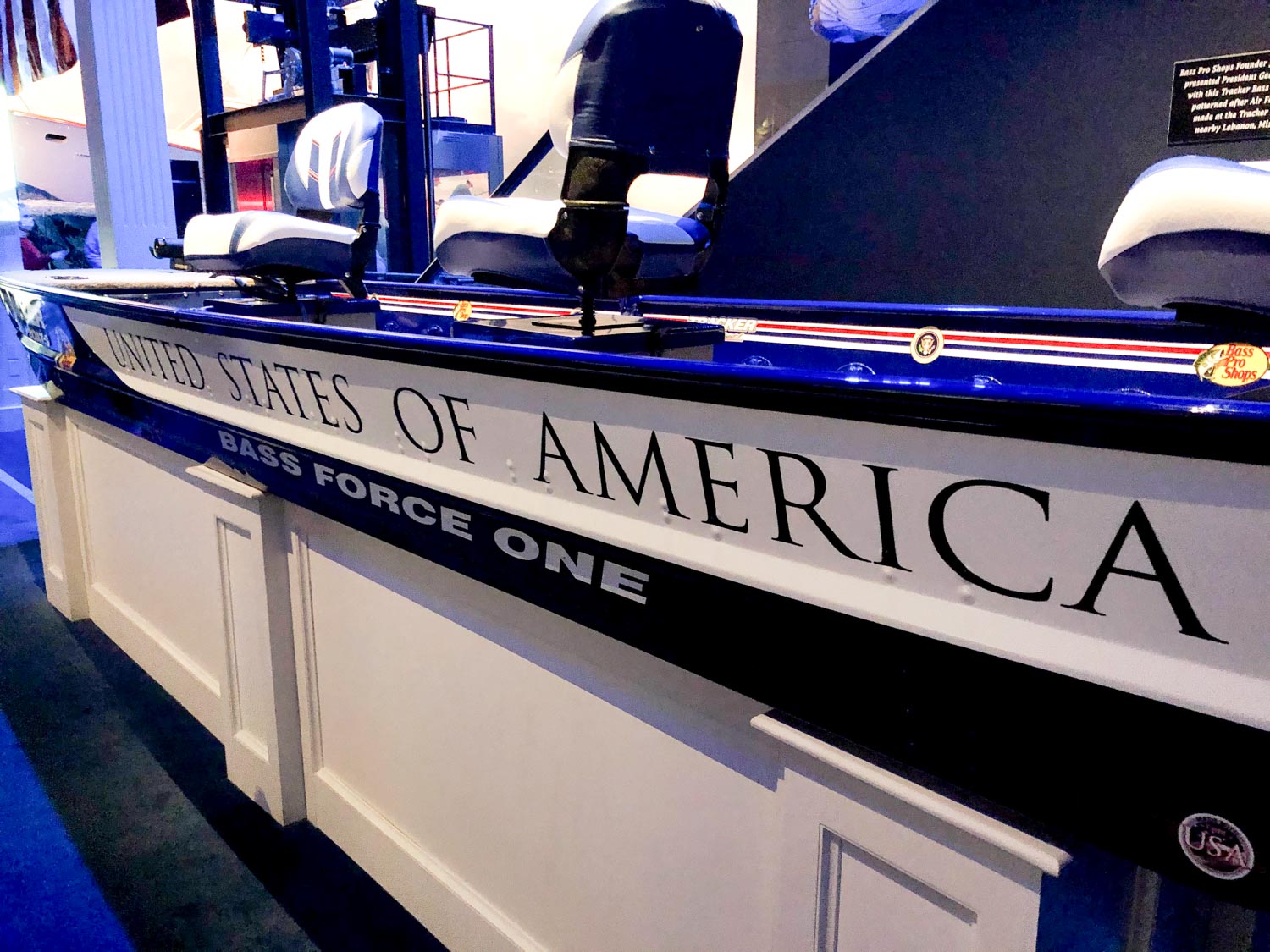 Wonders of Wildlife is separated into two distinct areas: the aquarium and the museum. Located between these two attractions is a restaurant called Fish Tales. The restaurant is a little expensive, but you are paying for the convenience of the restaurant located between both of the attractions.
There is also a snack area called Shipwreck Snack Bar as well that has some great options for hungry bellies.
Location of Wonders of Wildlife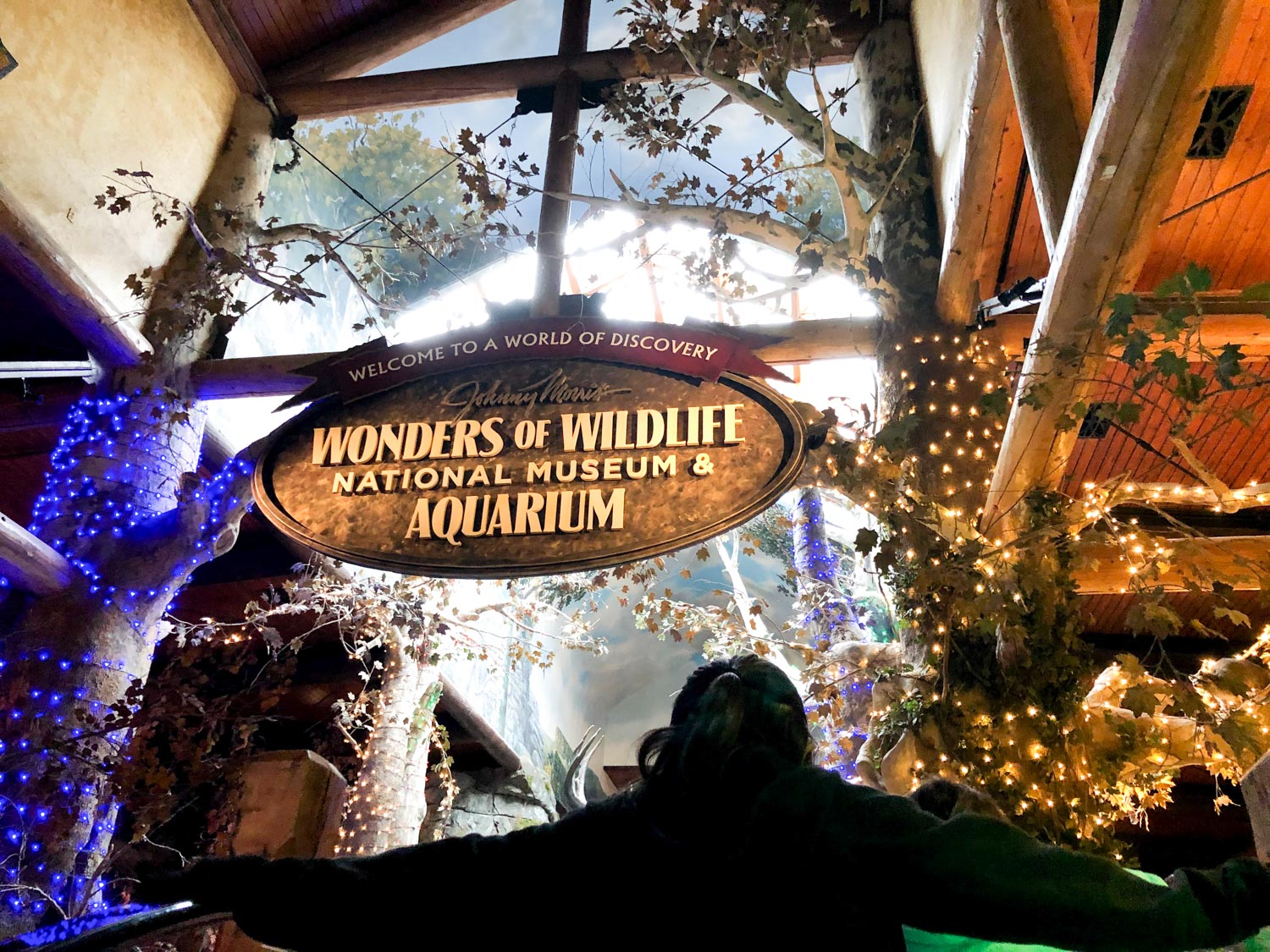 Wonders of Wildlife is located in Springfield, Missouri.
If you are visiting Branson, this would be about an hour drive from the midwest's version of the Las Vegas strip. Generally, people that are vacationing in Branson will make it a daytrip to spend a few hours in Wonders of Wildlife. From Kansas City or St. Louis, it's generally a 3.5 hour drive and will generally be an all day experience.
Our family is from Kansas City, so we took a full-day's drive starting at 6:30am to get there when the doors opened.
It is connected to the Bass Pro Shop Outdoor World HQ, which is the original Bass Pro!
Hours
You should check the hours, but generally they are open the following times each weekday:
| | |
| --- | --- |
| Day of the Week | Hours |
| Sunday | 10AM–6PM |
| Monday | 9AM–8PM |
| Tuesday | 9AM–8PM |
| Wednesday | 9AM–8PM |
| Thursday | 9AM–8PM |
| Friday | 9AM–8PM |
| Saturday | 9AM–8PM |
Ticket Costs
Wonders of Wildlife has variable pricing, depending on the day that you are going, with the weekends being about $6 more per ticket. For adults, tickets cost around $35 - $50. For children, the tickets are $21 - $25.
When looking at the ticket prices for our family of six, it seems pretty expensive initially. However, after going to the exhibit and the amount of stuff we were able to do and see, it was definitely well worth the cost of admission.
If I had to compare this to some of the tickets that we had to pay for in Branson (like Titanic or Ripley's Believe or Not), it was definitely worth more than those tickets combined.
If you are a local or planning on visiting this area, you can also buy a membership for about $25 more than the single ticket fee. There's also a $300 membership fee that includes a 4 pack of any combination of memberships. However, I don't think this is one of those repeatable experiences that I would plan for future trips.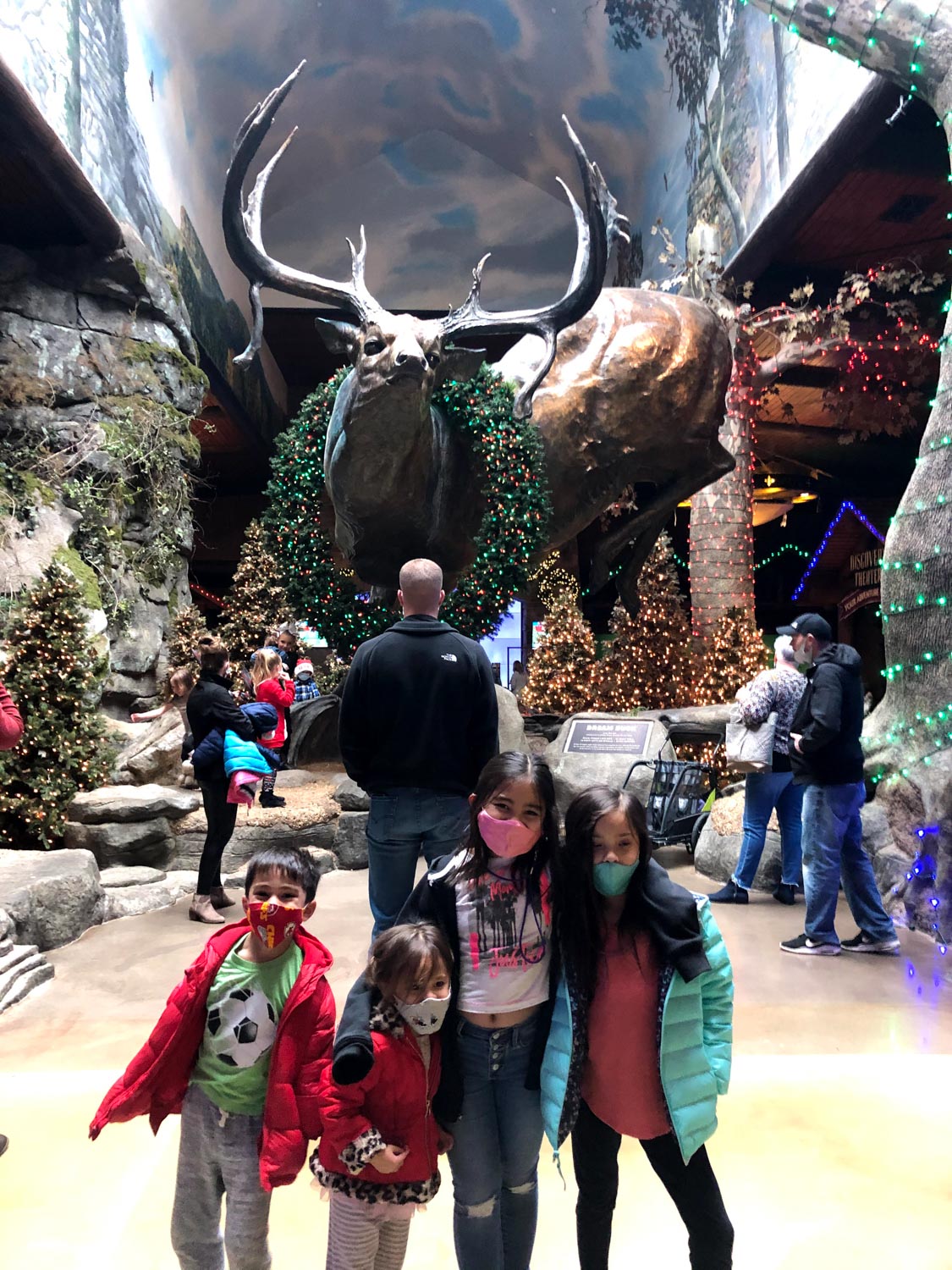 Planning Your Trip
If you are planning your trip here, just know that you should carve out at least two to three hours touring both attractions. You'll definitely want to eat in between, so determine whether you'll be eating at Fish Tales or taking a break and eating somewhere in Springfield (like Lambert's Home of Throw'd Rolls).
I would recommend starting on the aquarium side first (it gets really busy later in the day) and then follow it with the museum side.
Duration to Plan for Wonders of Wildlife
If you are a family that likes to quickly move from display to display, it will take you about 90 minutes to get through. If your family likes to read through the descriptions, spend a while to appreciate an exhibit, it could take you anywhere between 2 to 3 hours to get through both the aquarium and the museum.
Wonders of Wildlife with Young Kids
If your family enjoys nature, this is an amazing museum that displays a ton of animals, native American culture, and an impressive aquarium. We went with our four kids between the ages 3, 5, 8, and 9, and they all had a blast.
The aquarium is huge. I mean, look at the photo below and the size of my kids compared to the aquarium. It is a large enough space that doesn't feel cramped or crowded.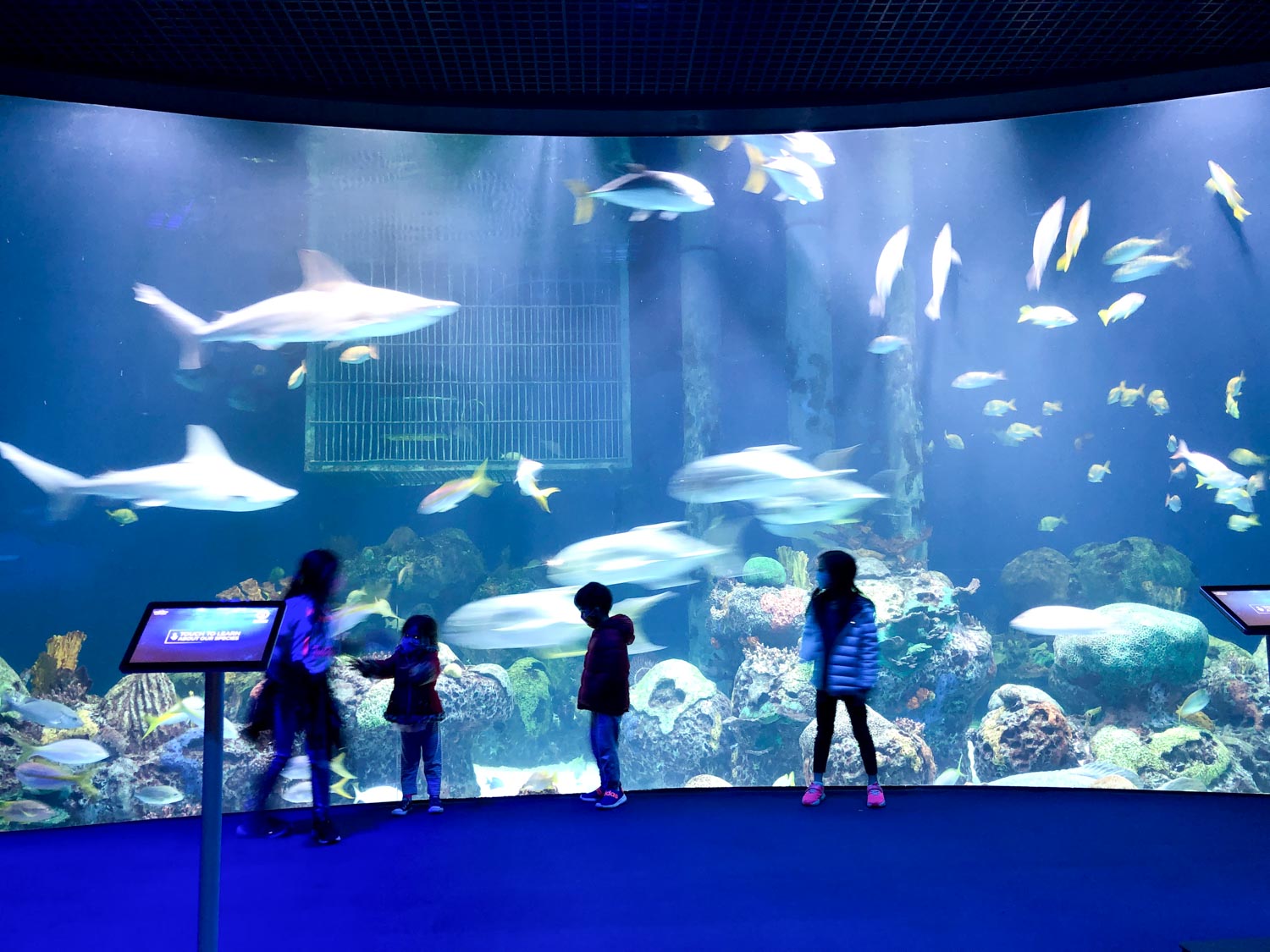 This place was mind-boggingly expansive, huge, and super fun for kids. While it's known for it's aquarium, there is so much more. You can see beavers, penguins, white alligators, sharks, and jellyfish. The museum is 4 expansive large floors.
My young kids absolutely loved it. Sure, there's boring museum parts, but it's mixed in with a bunch of cool other exhibits as well.
Check-In
The check-in process took a longer than we expected. There were only a few clerks and even with a short line, it took a while. I would recommend showing up early.
Go early to avoid the lines. Generally, people don't show up when it first opens up.
You don't need a map, it's kind of like IKEA, where the pathway basically tells you where to go.
Restrooms
There were plenty of restrooms located throughout the museum. If you are looking for a place to change diapers or just make sure your toddler has somewhere to go within a moments notice, they are pretty available throughout without a lot of lines.
Considerations
If you need a break from the pathway, there aren't a lot of places where you can sit.
How Long Does It Take to Go through Wonders of Wildlife?
When you're at the Wonders of Wildlife National Museum and Aquarium in Springfield, MO, you're in for a wild adventure that can easily chew up a big chunk of your day. This place is huge and super cool! It's like diving into an underwater wonderland. You'll see everything from colorful coral reefs to some seriously big sharks. Don't forget the otters – they're super playful. And it's not just about gawking at fish; there's a museum part too that's all about teaching you why we should protect these awesome creatures. So, if you're planning a visit, set aside about 4 to 6 hours to make sure you soak it all in. Trust me, it's totally worth it, and you'll have a blast!
Things to Do at Wonders of Wildlife
Wonders of Wildlife has a ton of different exhibits for the entire family. Below are some of the various exhibits that you'll be able to experience. They also have other special exhibits that pass through from time to time as well.
Great Oceans Hall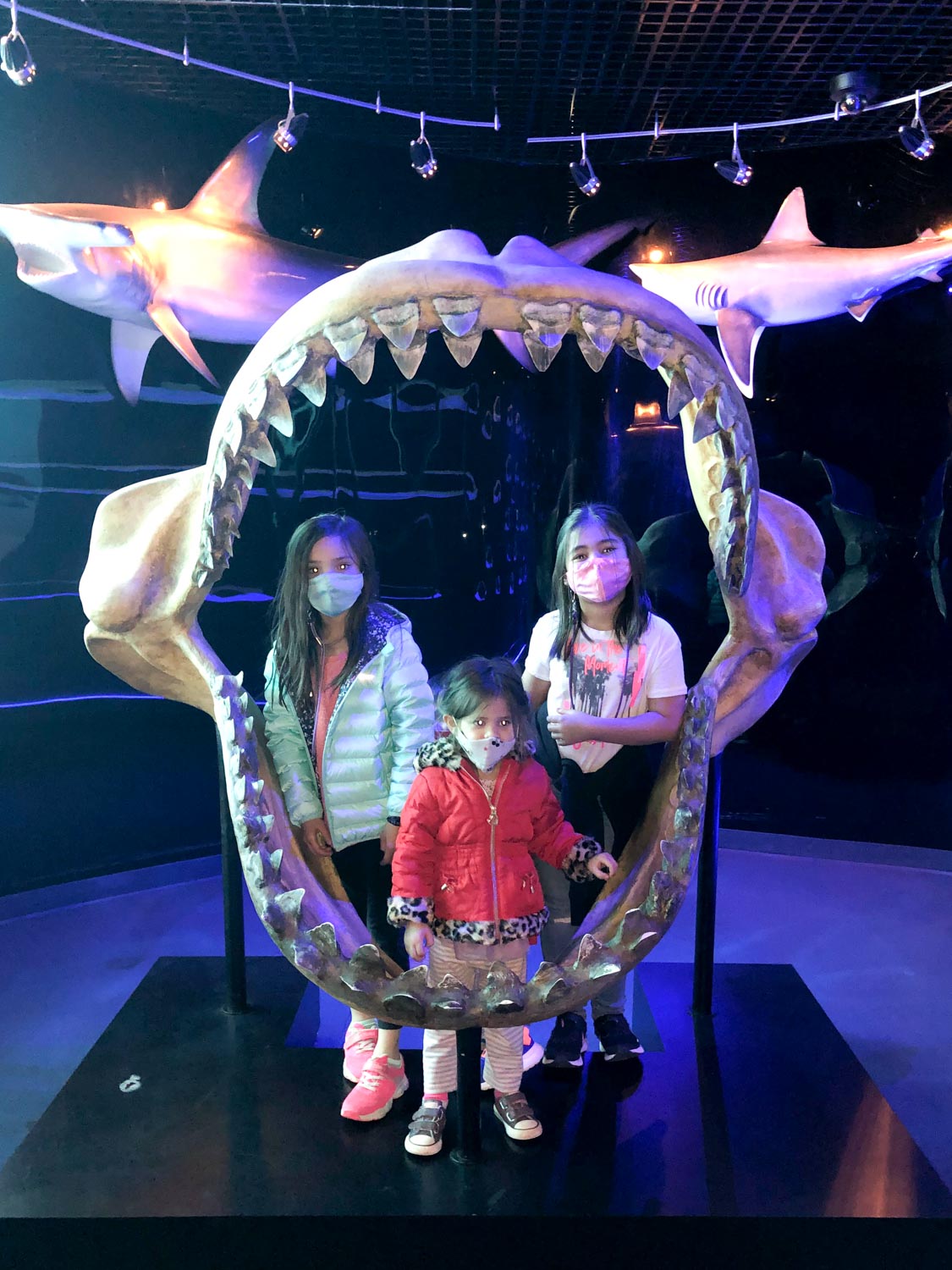 Talk about an amazing aquarium. This place is massive and has so many marine animals. The pictures here don't do it justice. This is a 300,000-gallon open ocean environment that has sea turtles, jelly fish, sharks, and sting rays.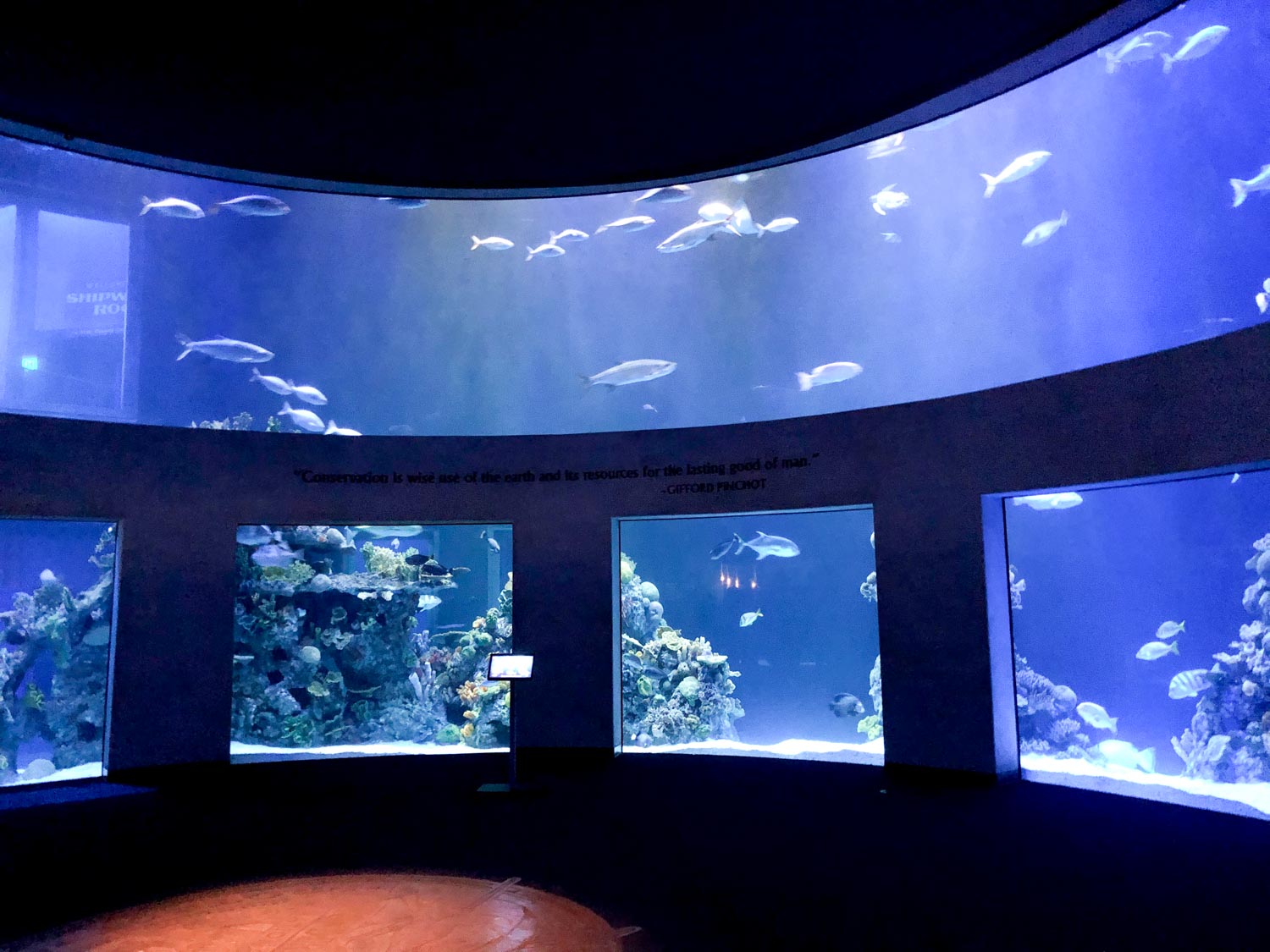 There were so many vantage points, my kids were absolutely thrilled with exploring them all.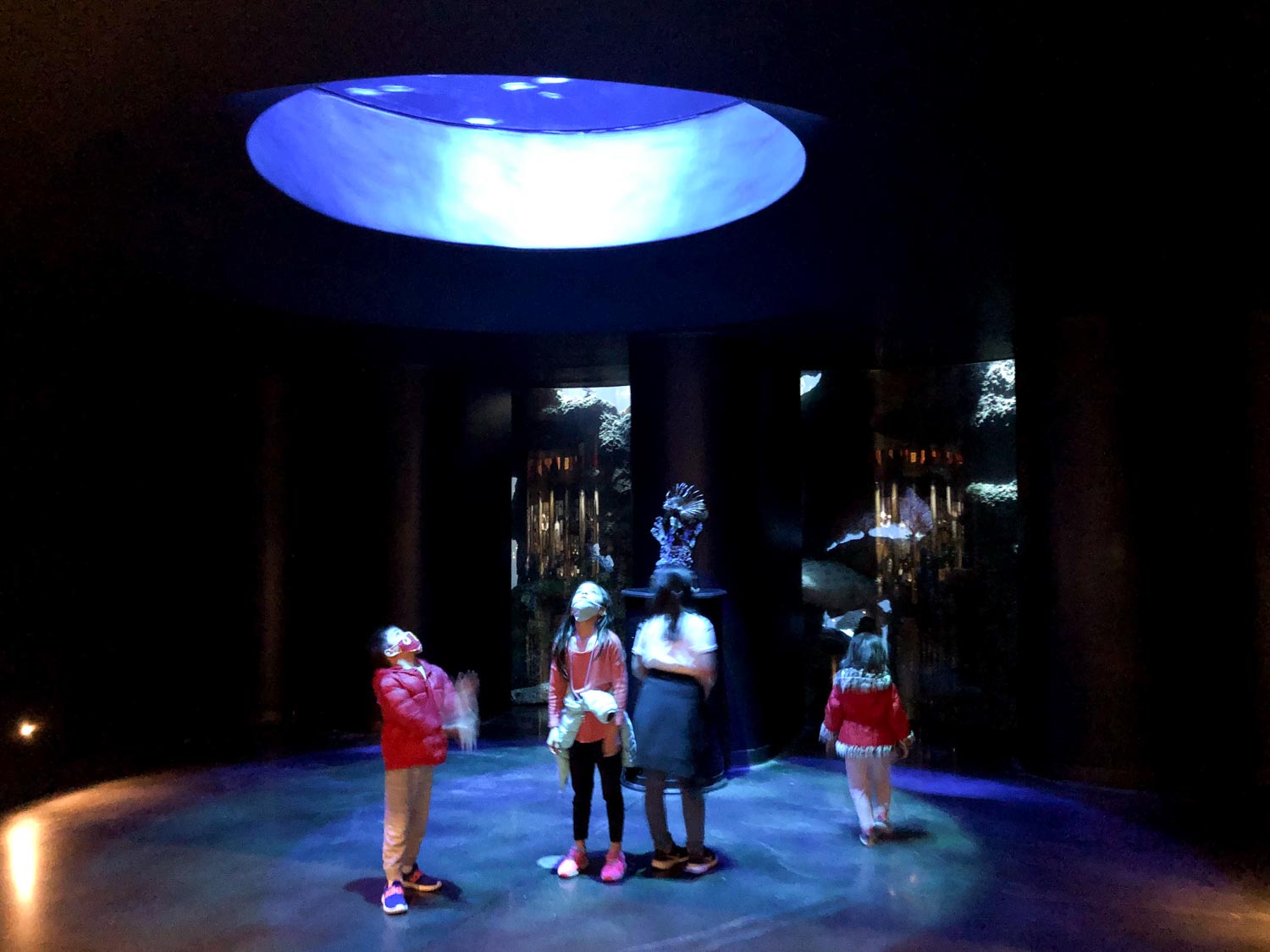 They also have some incredible taxidermy above on the ceiling as well.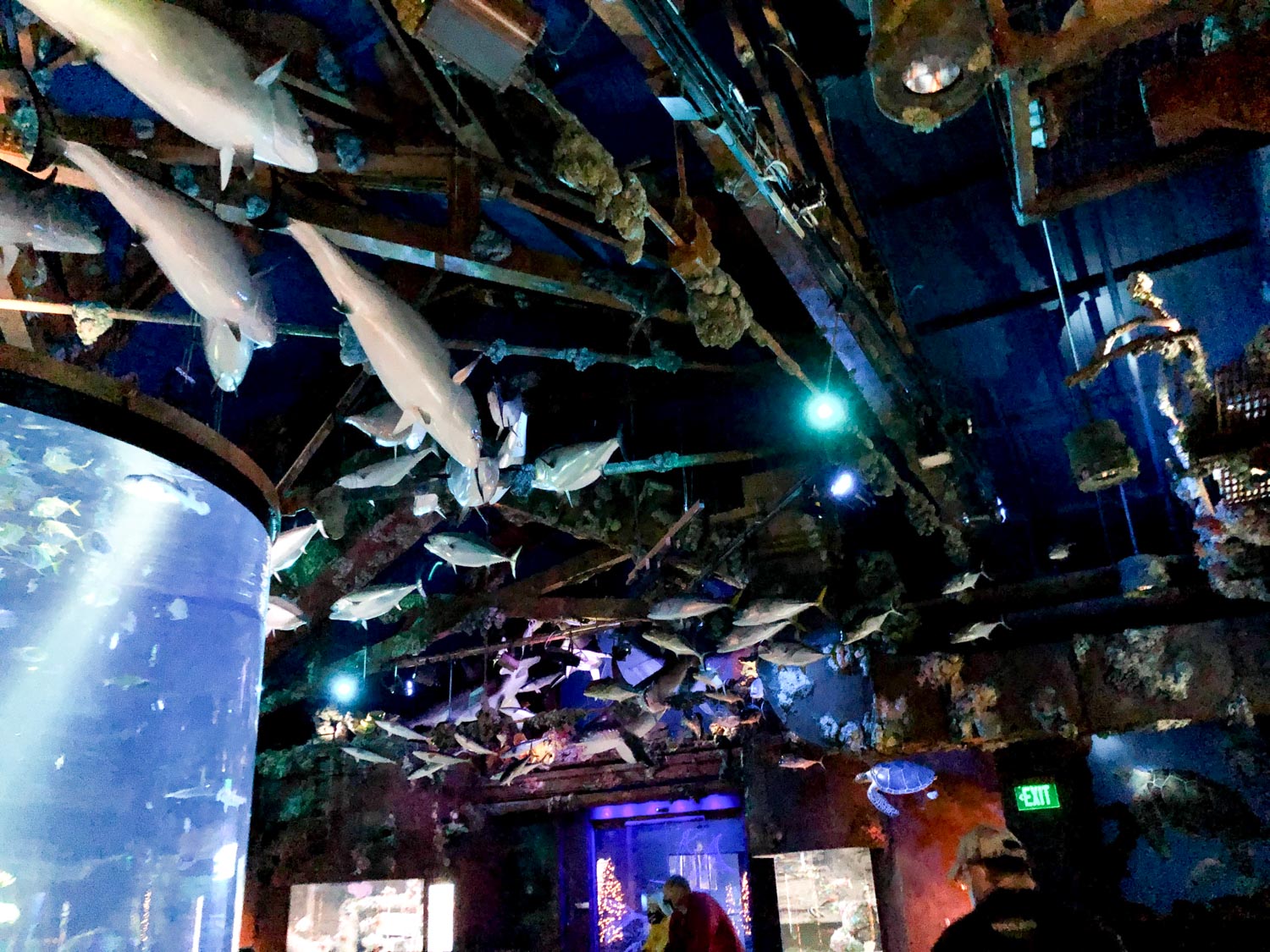 Shipwreck Reef
This are allows you to see a sunken shipwreck with a ton of reef animals including eels, lobster, crab, and a lot more. There is also a section where you can draw your own fish and have it come to life!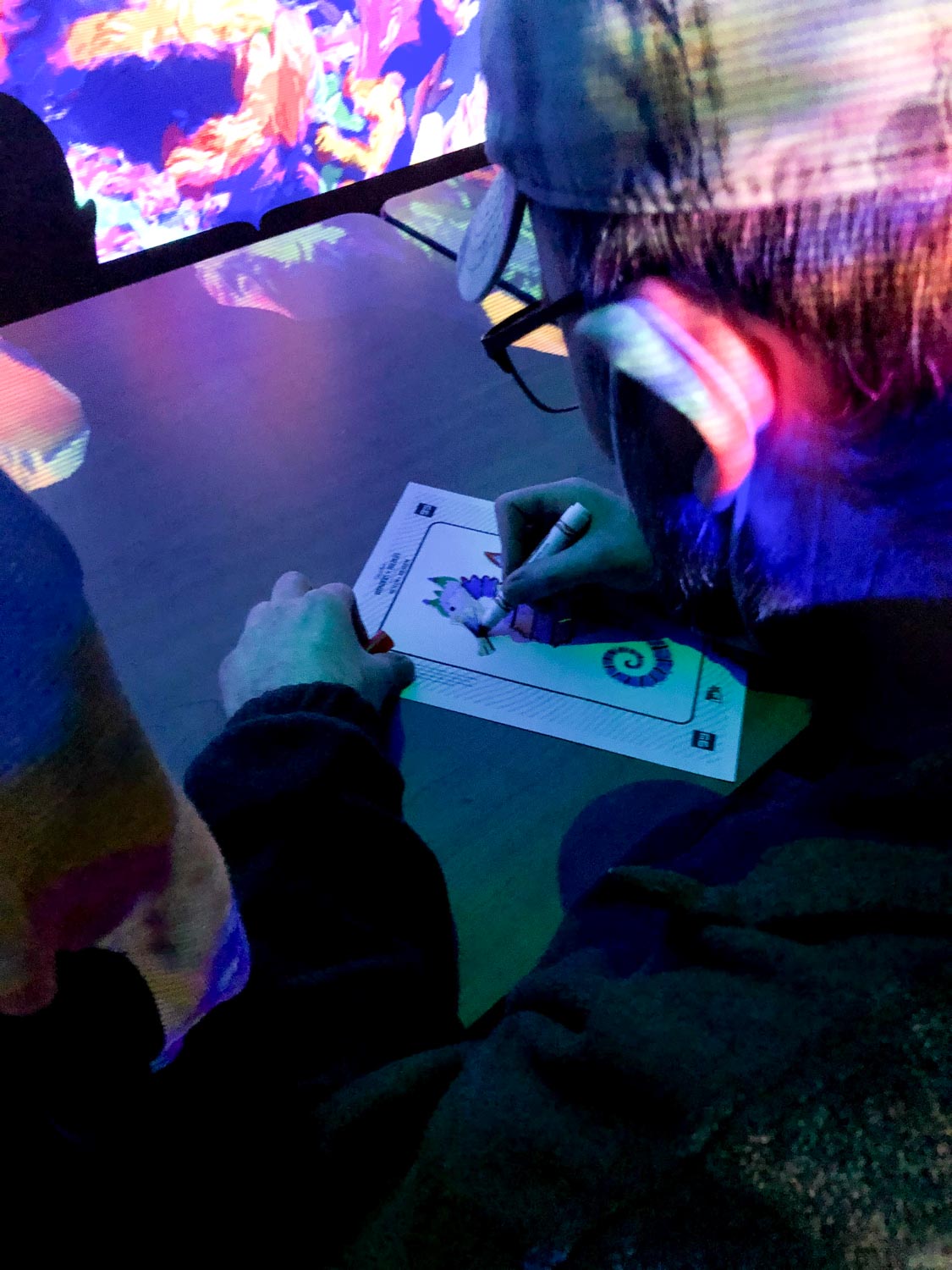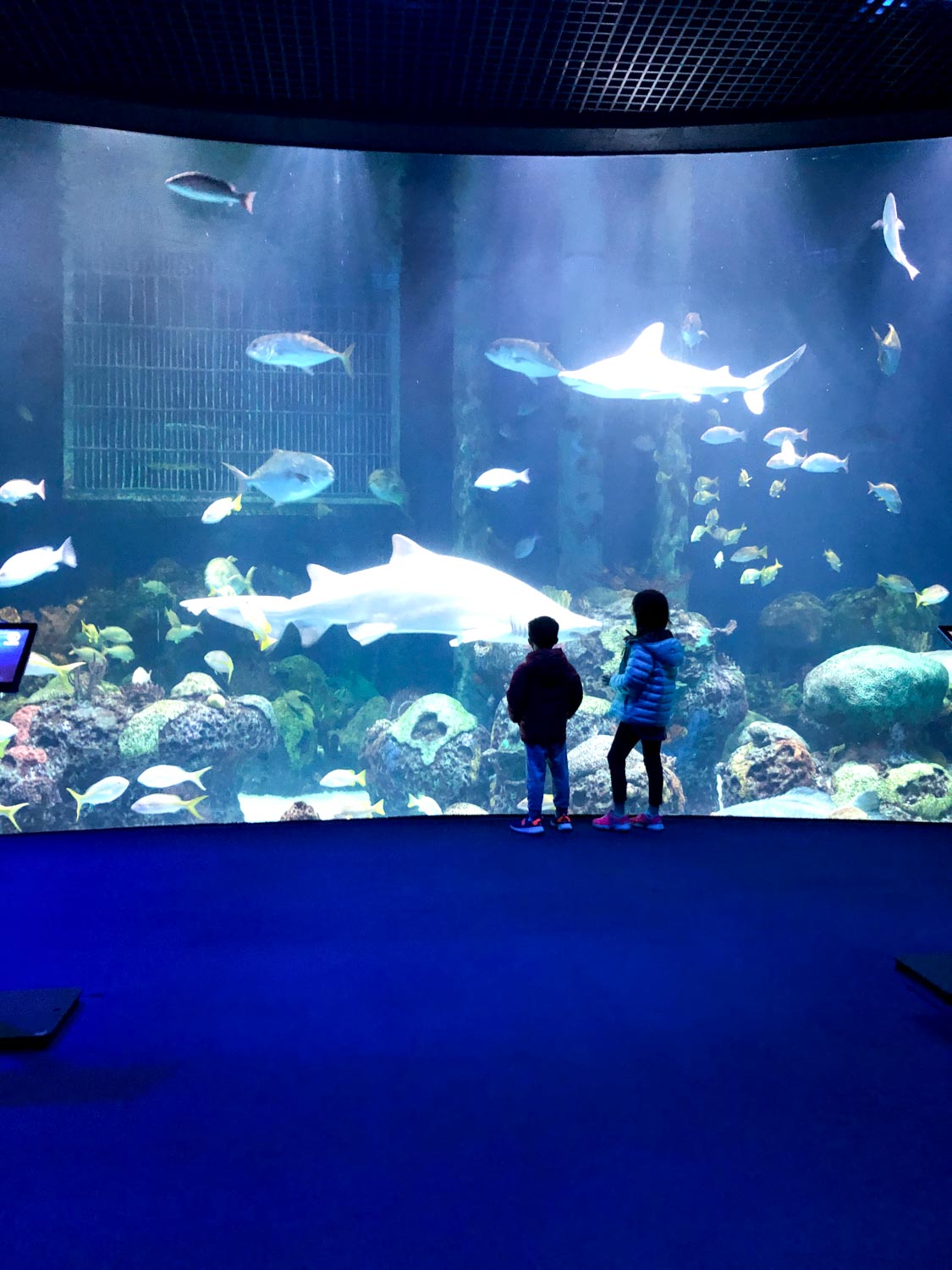 Look at my five year old compared to this shark.
Great African Hall
This museum showcases a beautiful African savannah which includes all sorts of animals from that environment. YOu'll be able to find giraffes, elephants, rhinoceros, and other animals you'd often find in the African desert.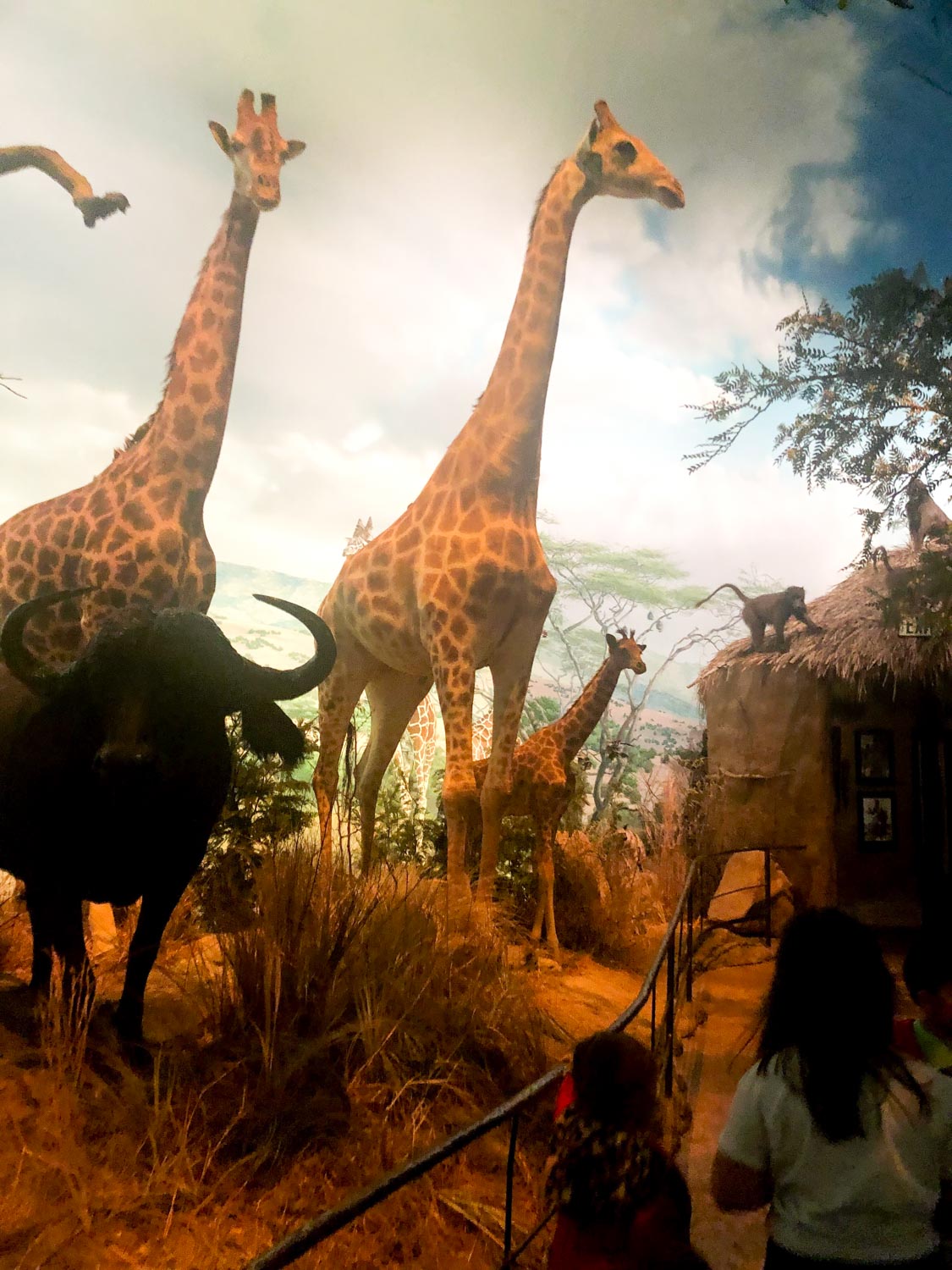 It is extremely well done and put together.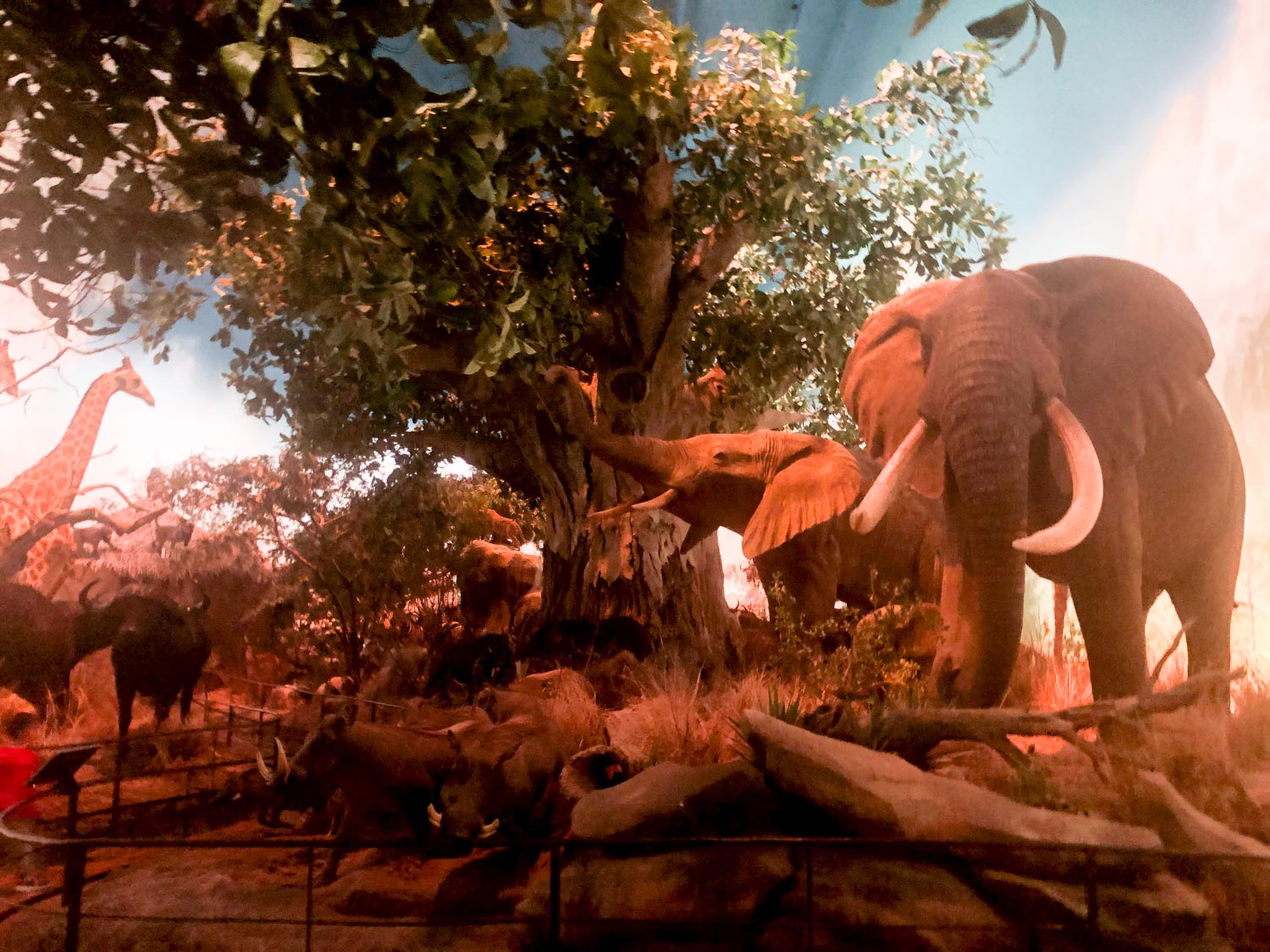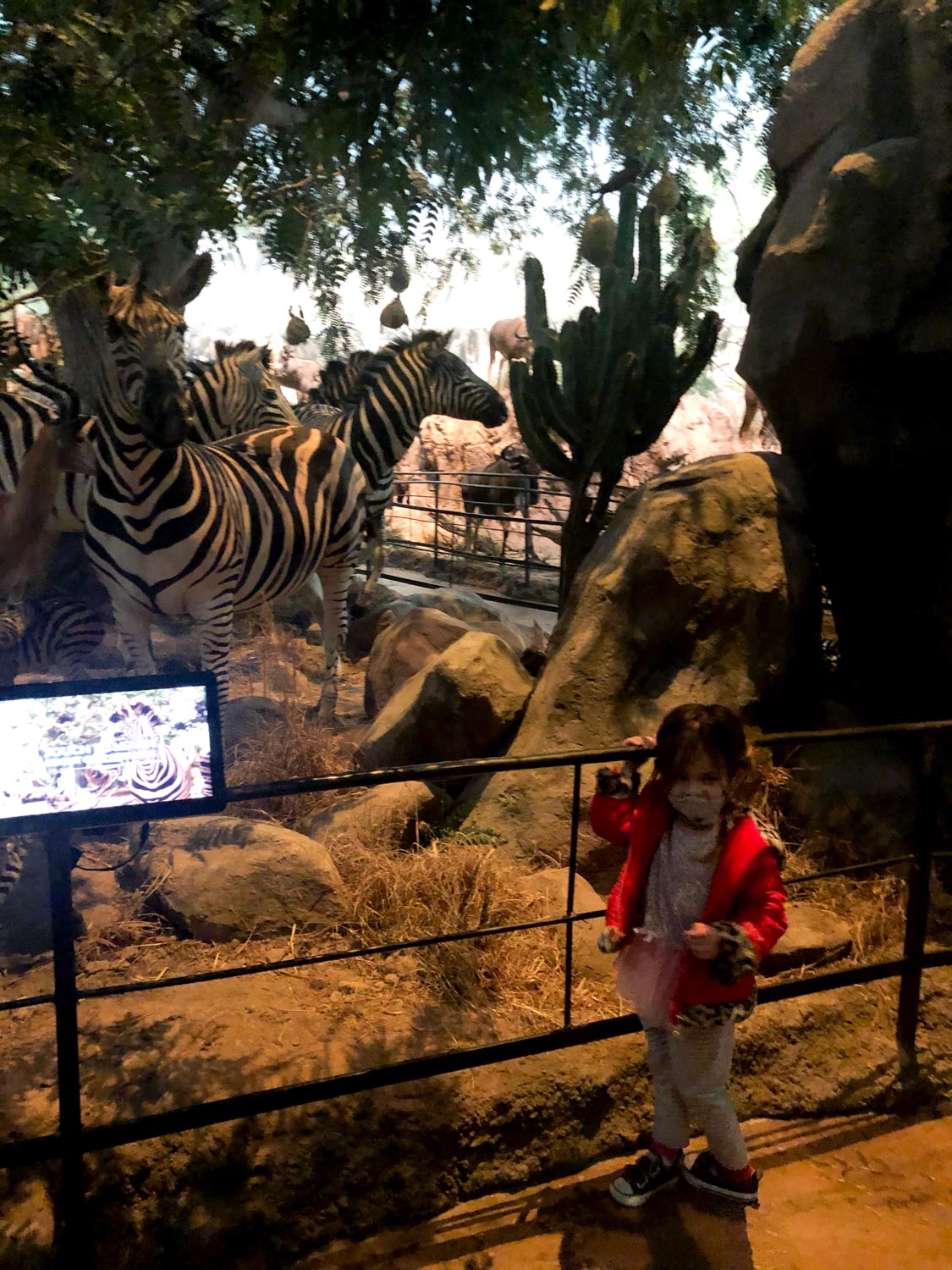 Sheep Mountain
There are a ton of sheep that you'd be able to see that stand on top of large rocks and cliffs. This is also a very well down exhibit which includes the personal collection of Arthur Dubbs, who is an avid sportsman.
Penguin Cove
The kids absolutely loved penguin cove. The Kansas City Zoo has something similar, but our kids can't get enough of the pengins.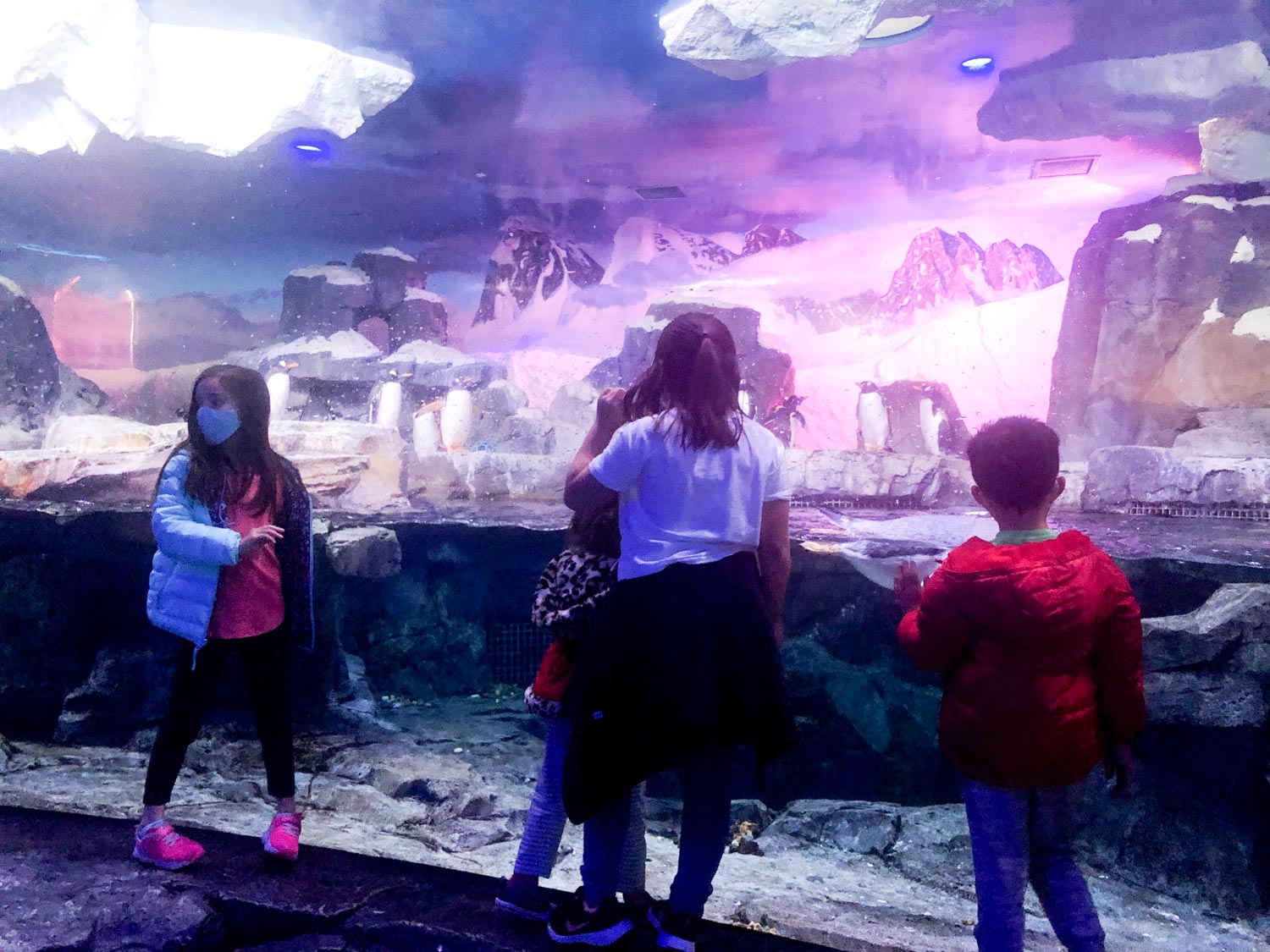 Out to Sea Shark Dive
If you wanted to get close to the sharks, they have an experience that you can pay for to do some scuba diving with the sharks!
Heritage Hall
Heritage hall has a ton of award winning deer heads on display.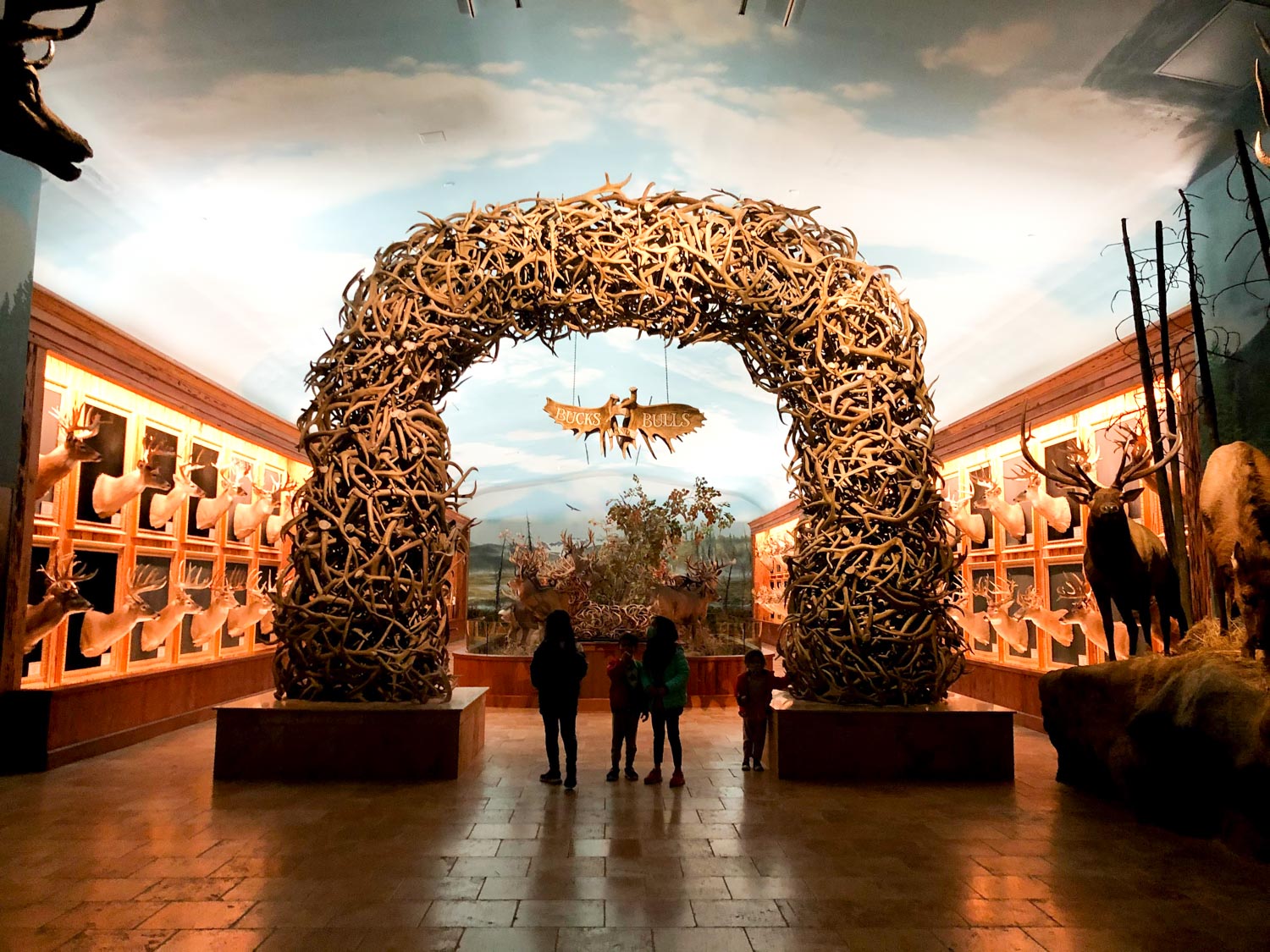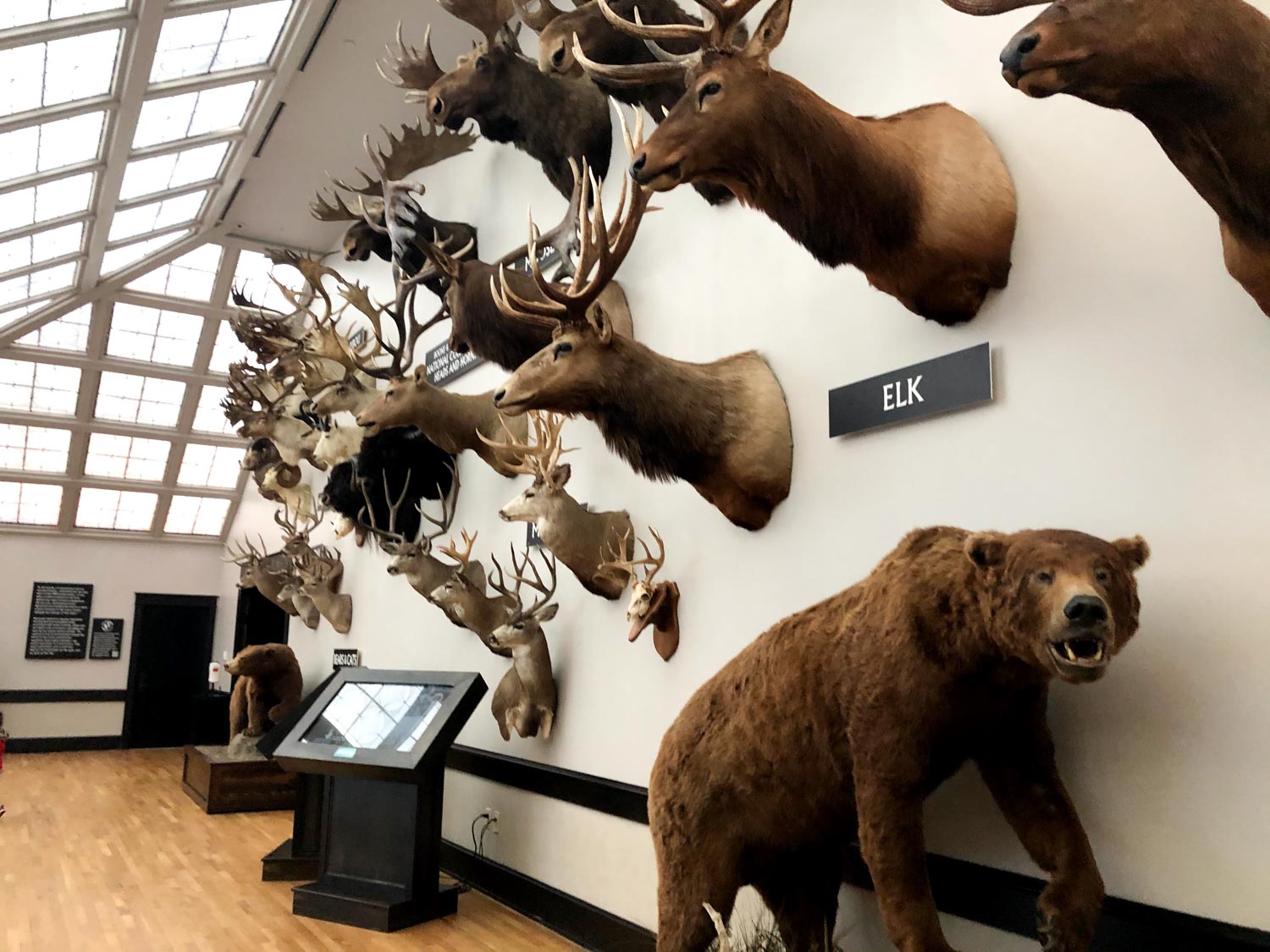 Bald Eagle Display
While it's neat to see the bald eagle so close and in person, it seemed really sad to have it in captivity in such a small space.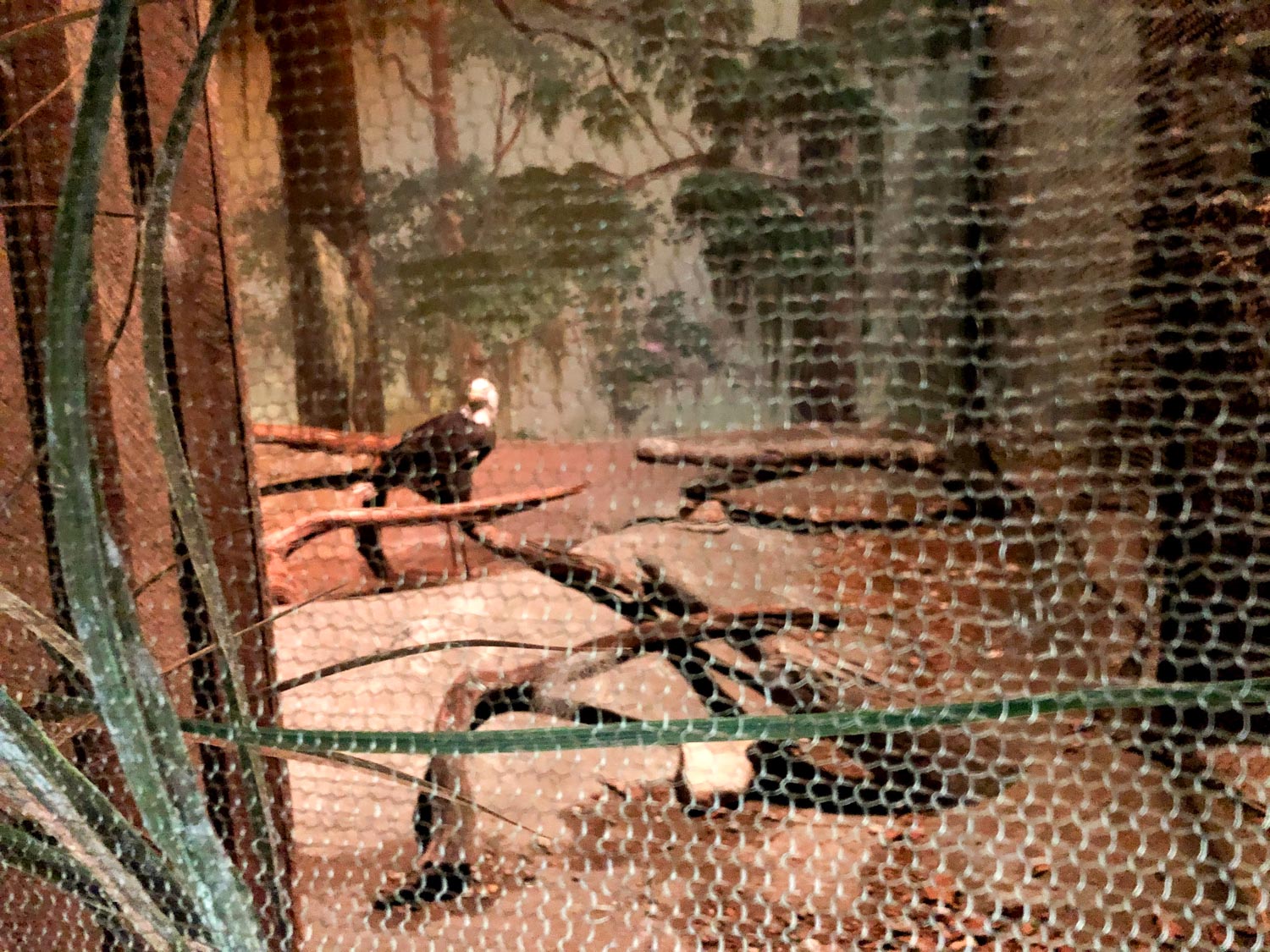 Black Bear Exhibit
To see a black bear in person was super neat and fun for my kids.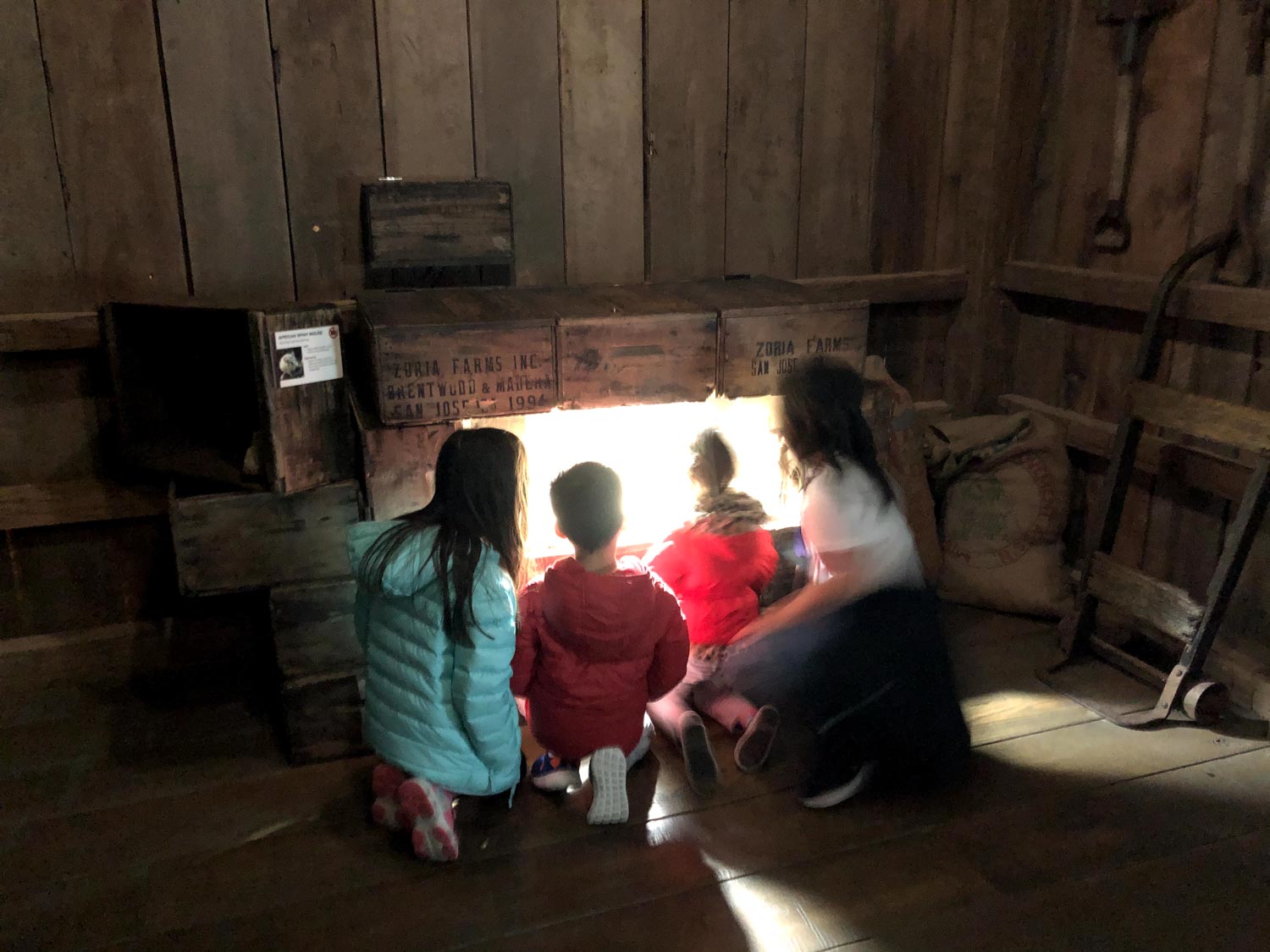 Within the museum area, you'll also see bears as well.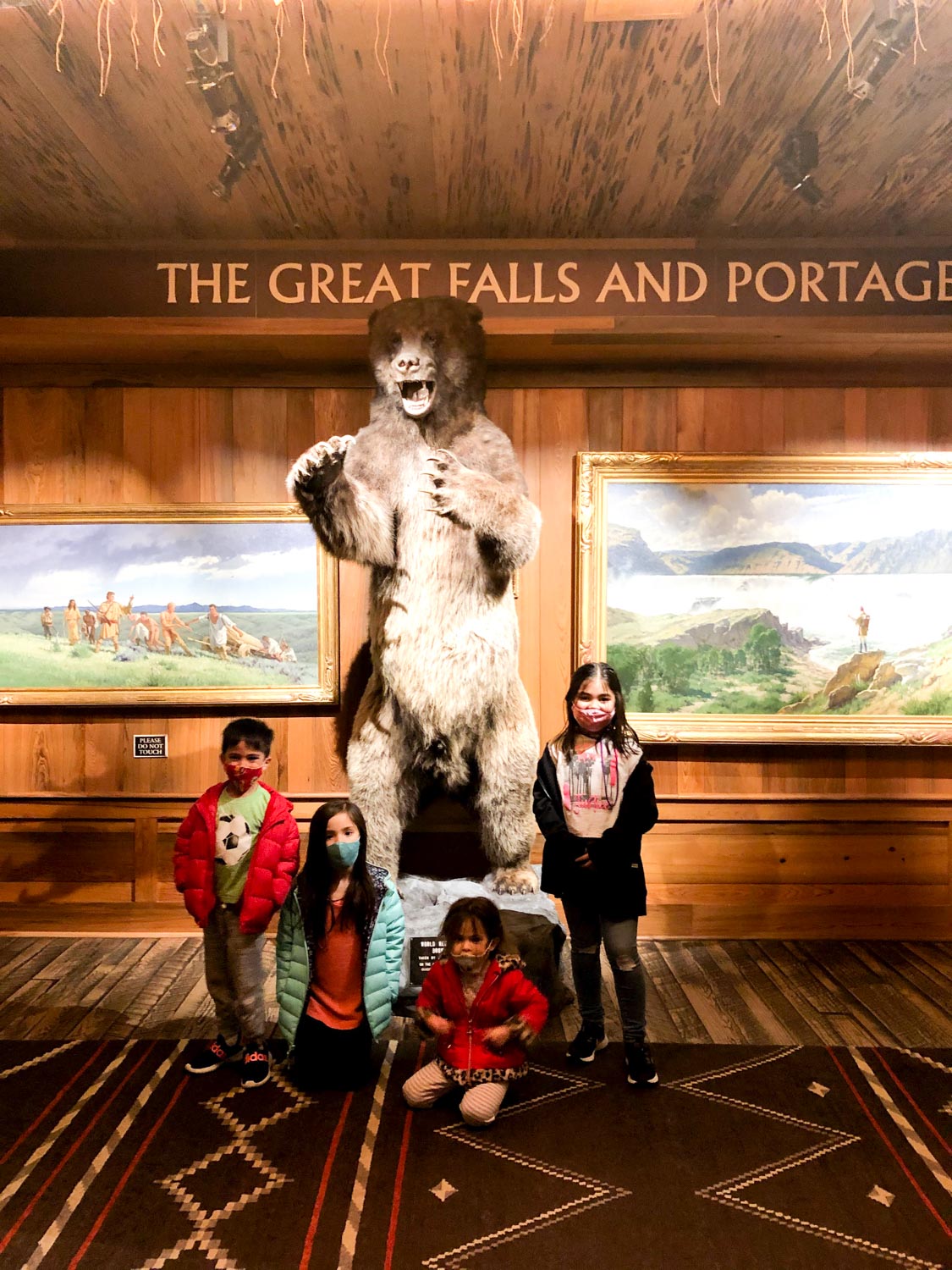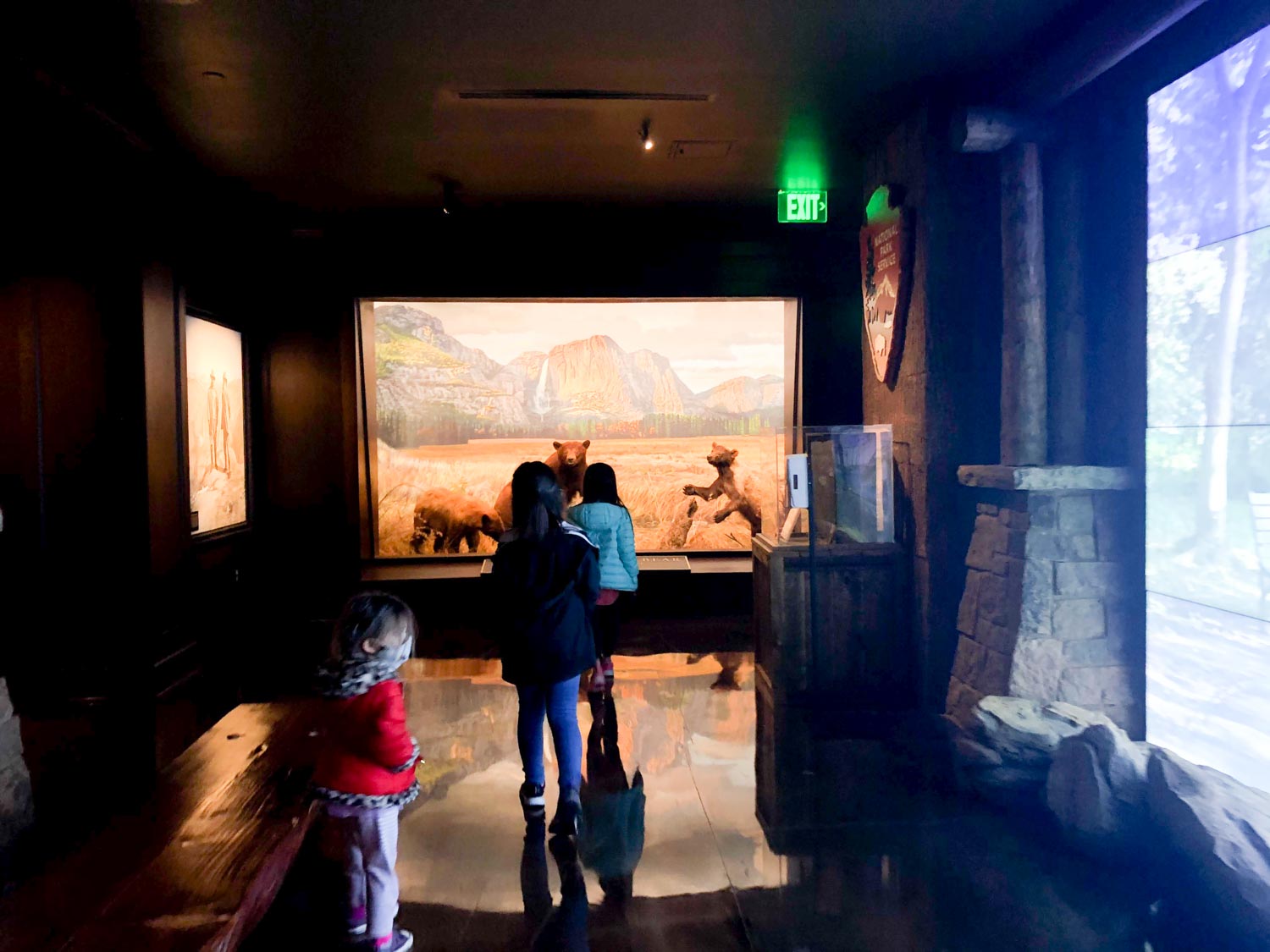 Waterfalls Along Pathways
There were beautiful small waterfalls along the pathways that our kids absolutely loved seeing.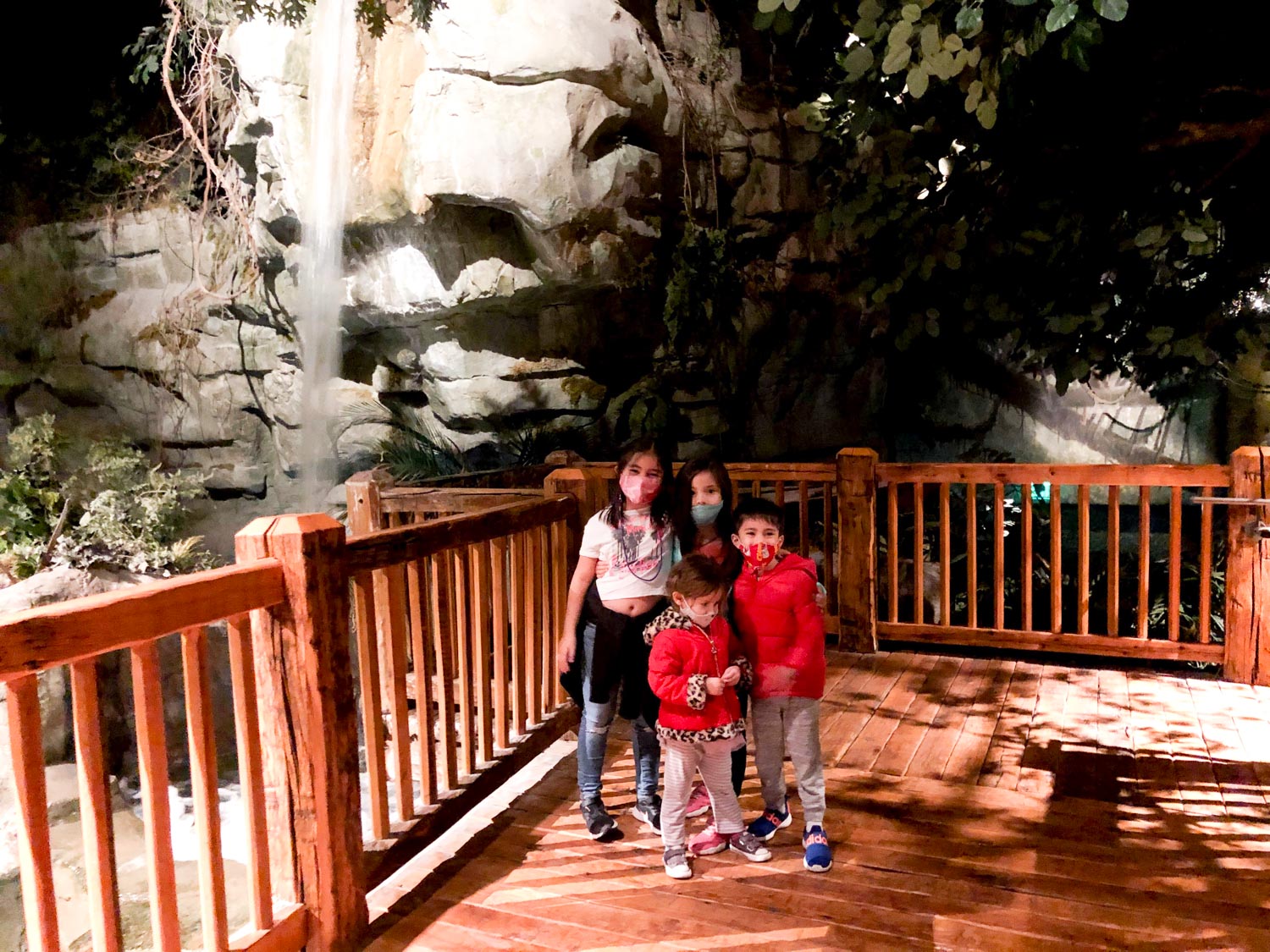 Special Exhibits
Scuba Clause (Santa) often makes an appearance with storytime around the holiday season. This is called SEAsons of Wonder and books up pretty fast.
Some areas are more intereting than others.
If you have trouble walking, just know that you have very limited options in terms of wheelchairs or scooters that you can rent.
Gift Shop
The gift shop wasn't anything to write home about, but you could pick up a souvenir or two.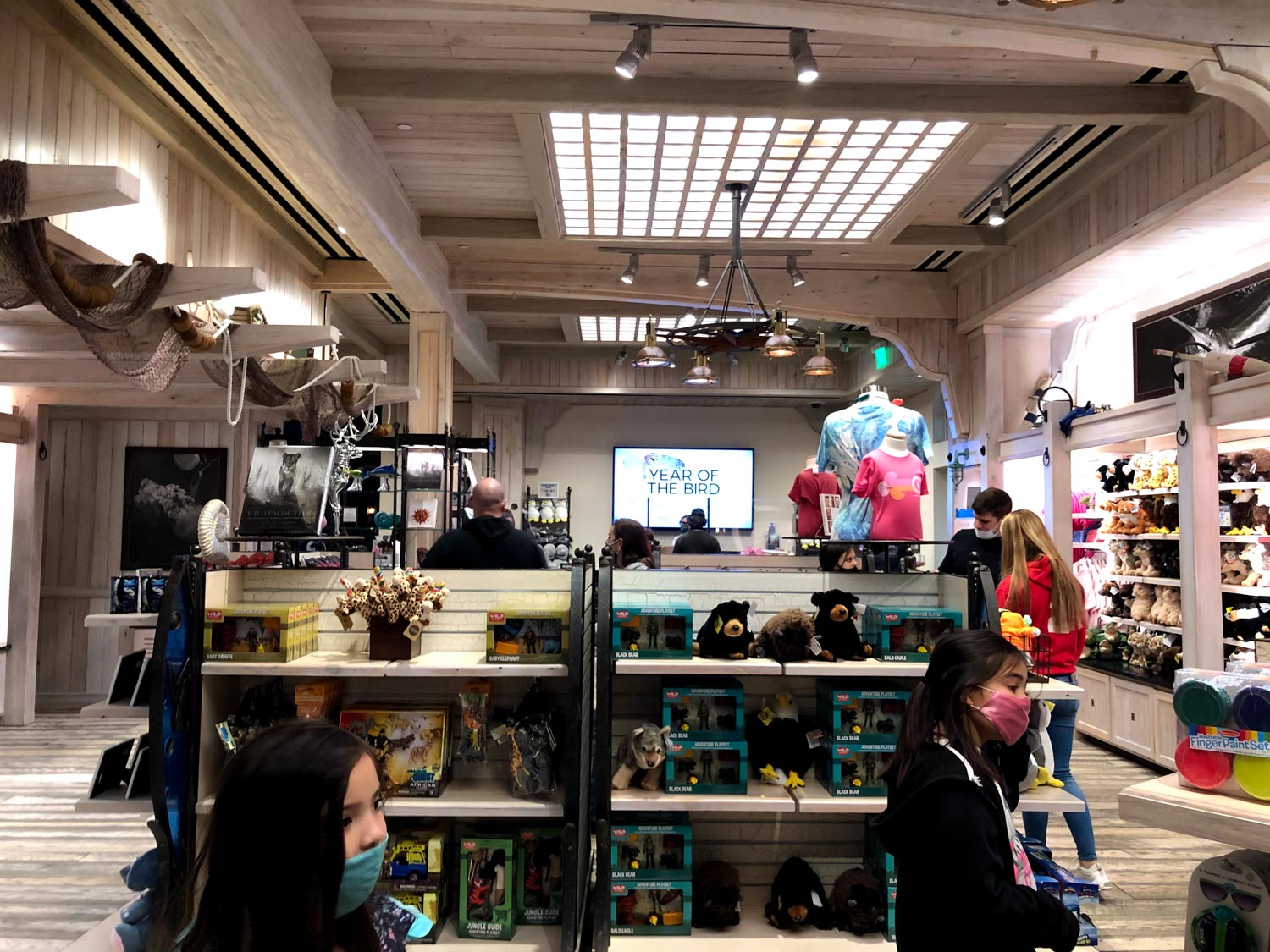 Frequently Asked Questions
Is Wonders of Wildlife worth the money?
Wonders of Wildlife in Springfield ranges anywhere between $25 to $50 a ticket and is well worth the money because the is about 3 hours of attractions between the museum and the aquarium.
How long does it take to get through Wonders of Wildlife Museum?
It takes about 2-3 hours to get through the entire museum.
Who owns Wonders of Wildlife?
Wonders of Wildlife is owned by Johnny Morris, founder of Bass Pro Shops.
Are there coupons for Wonders of Wildlife?
If there are any coupons or promotions for Wonders of Wildlife, those can be found here.
How much are tickets for Wonders of Wildlife?
Tickets to Wonders of Wildlife vary based on the day of attendance, and are normally higher on the weekends. They range between $25 - $45 per ticket, with kids tickets being about $10 less expensive.
Are drinks allowed when walking through the museum and aquarium?
Drinks are allowed when walking through Wonders of Wildlife.
Is it worth a two hour drive to see Wonders of Wildlife?
Wonders of Wildlife is worth a two hour drive to visit an exhibit that includes an amazingly big aquarium and historic museum. However, I would not take a flight just to see this museum if you are travelling outside of the state.
Final Thoughts
Our family absolutely enjoyed Wonders of Wildlife. While we wished it had more dining options and places to potentially just take a moment with the family, I think it is well worth the price of admission at least once in your life. It is an immersive adventure that families of all ages young and old would love to experience.